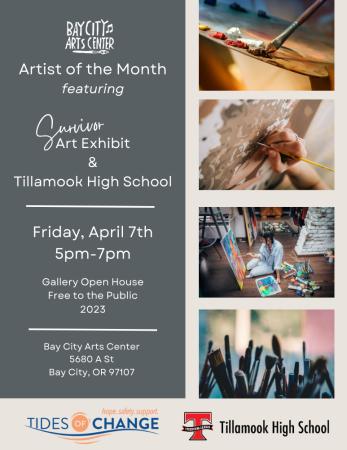 George was born in International Falls, Minnesota in 1934 to Edward Langlois and Virginia (Lessard) Langlois. The depression was in full swing and work was hard to find. The family headed west to Washington and lived in several small towns.
George got his work ethic at a young age. He worked in the fields picking fruitsand vegetables, and he sold newspapers for five cents a piece on the street corners. He knew it was a good day when someone gave him a dollar and told him to keep the change. George loved sports. As a young boy, he loved listening to the radio to hear the baseball games and his hero Babe Ruth. In 1949, George moved to Roseburg, Oregon to live with his Dad and step-mother, Eunice. He got his first big job, bailing hay for $1.25 an hour. He saved his money to buy his first car, a 1936 Ford Coupe for three hundred dollars, which continued to be his favorite car for the rest of his life. In 1951, the family moved to Brookings, Oregon. He joined the Navy from 1952-1955. He returned to Roseburg after his service where he began his family that grew to five daughters. In 1961, the family moved to Central Point,
Oregon where George worked in a Mill and as a Manager for a small bar and restaurant. His boss eventually sold and bought a business in 1968 called The Big Cheese. The owner promised that if George moved to Tillamook he would make him Manager, and so he did. And it was there that he met the love his life, Carol Josi.
They were married in 1979. Together they purchased the Big Cheese and eventually renamed it The Rendezvous Restaurant and Lounge. They had many wonderful years together- working, fishing, crabbing, clamming and playing cribbage. His passion was his family. His "Honey" Carol brought him joy daily. Hearing, Dad, Father, Papa, Grandpa, Grandad, and Pops as each of his loved ones walked through the door, brought big smiles and giant hugs. He loved being with his "girls", grandchildren, great grandchildren and great-great grandchild. George was Father to Shelley Savoie, children Brandon and Courtney; Shannon and Dennis Price, children Heather and Brandon; Desi Bova, children Beau, Morgan and Gavin; Rochelle and Stephen James; proceeded in Death, Mickey Brundige, children Tatum and Blair. His legacy continues with great-grandchildren, Kayla, Caleb, Brody, Bryton, Coby, Coco, Chloe,
Berett, Arabella, Nico, Lucca, Mia, Carter, McLane, Bailey, Maeva and great- great grandson Jordon. George was surrounded by his loving wife, Carol, and devoted as he took his final journey to Jesus in Heaven.
Mass of Christian burial for George will be held on Monday March 19, 2018 at 11:00 AM at St. Mary's by the Sea Catholic Church in Rockaway Beach, Oregon. A celebration of life will follow at 12:30 at the Elk's Lodge in Tillamook, and burial will take place at Sunset Heights Cemetery in Tillamook. Memorial contributions in George's name may be made to Lewy Body Dementia in care of Waud's Funeral Home, or directly to their webpage at https://31400.thankyou4caring.org/