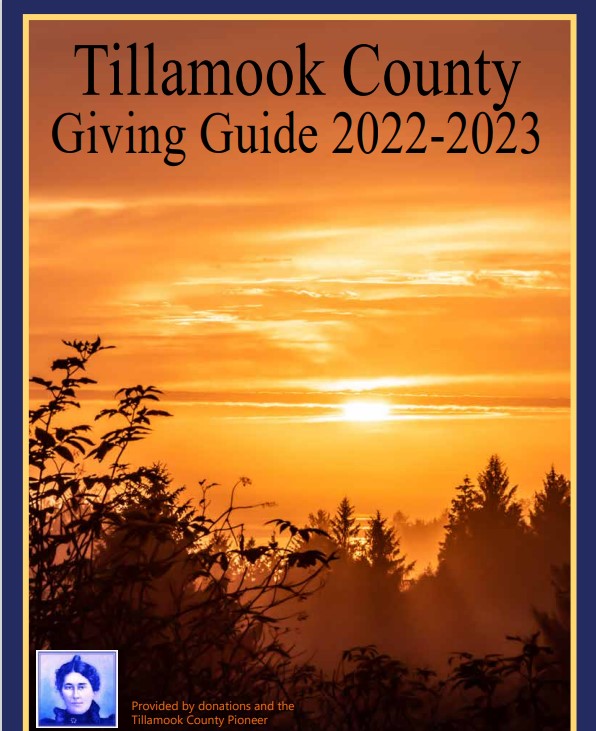 Locally acclaimed photographers Marilyn Elkins and Don Backman are teaming up to bring their photographs to the North Coast Recreation District Gallery in Nehalem in June.
This show features many fan favorites – the Milky Way from the Manzanita beach, local wildlife, iconic sunsets over Twin Rocks, the historic Coast Guard boathouse, and many other iconic locations about Tillamook County and the Northwest.  These pieces are for sale so stop in and pick up your favorite! The show runs through the month of June.  An artists showing and reception is on Saturday, June 10th, 11:30am – 3:30 PM.
Elkins is well known for her beach Milky Way photos, and will have prints of images from Manzanita, Neah-Kah-Nie Mountain, and Rockaway Beach, among many others.  Her show includes many images that are very popular and strong sellers for her.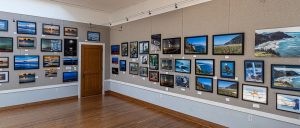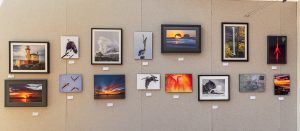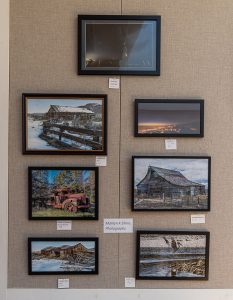 Elkins enjoys the learning part of photography.  "I love taking photos I have to work for," she says.   "I  got a good camera fall of 2019.  I read every book on photography I could get at the library and bought two also.  Captured  Comet Neowise a month after and Milky Way shots summer 2020…. 9 months later.  I donated photos until summer 2021 when I built a website and got photos in local stores to sell."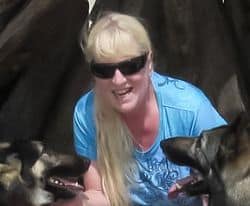 Elkins does all the creation and framing for most of her work.  "I print and frame all my own photos," she added.  "And only order metal and large canvas prints done elsewhere."
"I was born and lived my first 52 years in Seattle, near Greenlake.  Married David and moved to the Columbia River Gorge.  Sold my house in Seattle and bought this one in Rockaway Beach fall of 2014.  Moved here full time fall of 2016."
"I love dreaming up a shot and then see if I can figure out how to get it done," she said.  Elkins work can be found online at MKElkinsPhotography.Com.  She also sells from her canopy at local events, although may not be able to for a while. "I will be home taking care of my husband as he recovers (from surgery)."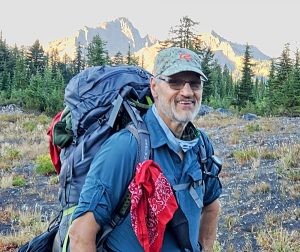 Don Backman is a local, born and raised in Tillamook County.  A retired Special Education teacher with a background in teaching reading to students with dyslexia and reading disabilities, Backman picked up photography from Mr. Lind while going to school at Nehalem Upper Elementary.  "We had these mini courses in different subjects.  I really enjoyed taking photos and developing them in the little darkroom we had."
Backman is known for his sunsets, sharp flowers, and clear, sharp wildlife photos. And for being the photographer/videographer for the Tillamook County Pioneer. "I was mostly just shooting landscapes until Covid happened," he said.  "When school closed and they sent us home to work, I started taking photos of flowers and things in the neighborhood with my macro lens and posting them on Facebook just to give people a smile during a dark time."
Backman made the switch to digital in 2004.  "I had been shooting film up until 2004," he said.  "A Panasonic superzoom camera showed me how easy it was to practice and delete unwanted photos.  It made practice seem free."  Backman operates Don Backman Photography, a photography business and mostly sells larger sized custom images.  "One image of a twin rocks sunset needed to be exactly 49 inches long because it had to fit the space over a couch," he said.  "During Covid it was a challenge to find a place to print it thanks to the supply chain issues we had back then."  His work can be found at DonBackmanPhoto.com and on Facebook and Instagram. And of course, here on the Tillamook County Pioneer.
"While I really enjoy photographing landscape and nature, I've been doing some photojournalism in recent years.  That has been fun to learn because you have to figure out how to get the shots right on the spot.  Also, last fall I did a graduating senior photo shoot.  It was a lot of fun.  I think I'm going to work on doing the senior photos for seniors who aren't enthusiastic about getting senior photos."
The two photographers will be hosting an artist's reception at NCRD from 11:30 to 2:30 on Saturday, June 10th. The doors open at 11 and close at 3:00 PM.  The event is open to the public and everyone is invited to stop in for the show.  NCRD is located in the old Nehalem Grade School at 36155 9th St, Nehalem, Oregon.
You can view the exhibt during NCRD's regular hours – Monday – Friday 8:00 am – 5:30 pm, and arrange to purchase items at the Welcome Center.