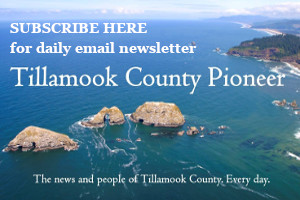 Have you always wanted to learn the ways of rhythm? The Bay City Arts Center (BCAC) is pleased to offer a new series of drumming classes led by local percussionist and music instructor Noreen Flynn. For ten consecutive Wednesdays, starting April 6 and running through June 15, Flynn will lead a progressive series of 90-minute rhythm sessions using the BCAC's impressive collection of Remo Tubano drums.
Class size will be limited to 10 people, with reservations to be made directly with the instructor. Tuition is by donation, with a suggested donation of $10 per class.
"The world of rhythm is so magical. I love to share it with others," says Flynn. "That's the main reason I'm offering this class. I'm also hoping to help raise funds for the Arts Center. Plus, they have this amazing set of drums, and we need to use them!"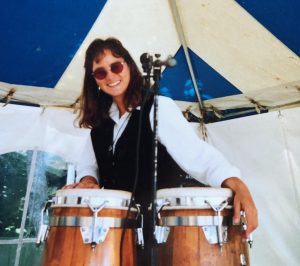 Noreen Flynn is an experienced music teacher and performer, having taught in public and private settings for most of her life. Since falling in love with music at age ten, she has performed in a wide variety of bands and ensembles, from marching bands, to rock bands, to the Middle Eastern performing group Zahara.
Registration is open now, and there are already a few people signed up. To reserve your space, or for more information call Noreen at 503-801-3372 or 503-354-5172.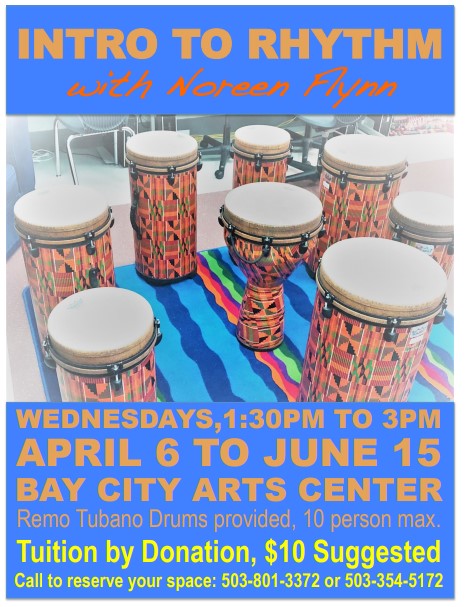 The Bay City Arts Center is a community workshop, gallery, art school, auditorium, dining hall, recording studio, and radio station wrapped up in one historic building in downtown Bay City. It's also a collection of volunteers and friends who come together in the name of community, art, expression, and reverence for the beauty of the coast. To learn more or to become a member, email us at: baycityartscenter@gmail.com.