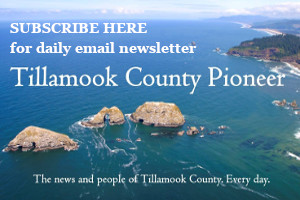 (Tillamook, OR, 3/31/2023) – A new political action committee (PAC) has been formed seeking to secure the future of public education in Tillamook County through voter engagement and education. The Tillamook County Retired Educators and Teachers PAC is committed to advancing policies and supporting candidates who support the well-being and success of all students in Tillamook County school districts (i.e., Nestucca Valley School District, Tillamook School District, Neah-Kah-Nie School District) and Tillamook Bay Community College.
The Tillamook County Retired Educators and Teachers PAC believes that board members and ballot measures must support policies that guarantee the physical, social, and emotional health of every student, recognizing and respecting diverse individual needs. By supporting public education, we can improve opportunities for our children, reduce income inequality, and build a workforce that is competitive in the global economy.
The Tillamook County Retired Educators and Teachers PAC endorses and supports candidates who share this vision, who demonstrate strong skills and qualifications, and who are committed to investing in public education at all levels. Through community outreach, advocacy campaigns, and voter education efforts, the Tillamook County Retired Educators and Teachers PAC raises awareness about the importance of public education and encourages voters to support candidates who prioritize public education.
"Retired educators and teachers are a treasure trove of experience, knowledge, and passion for education. They have dedicated their lives to shaping the minds of the next generation, and their contribution to education does not have to end with retirement. In fact, retired teachers continue to play a crucial role in supporting education and making a difference in the lives of students," said PAC director Nikki Brown. "We are excited to launch this PAC and look forward to working with candidates and voters to make public education a top priority for the special election on May 16."
Tillamook County Retired Educators and Teachers invites all those who share this vision to join them in this important work. Candidates running for school board positions or community college board positions are encouraged to apply for endorsement by the Retired Educators PAC for the May 16 special election. Together, we can build a better future for our children and our society by prioritizing public education.
For more information about the Tillamook County Retired Educators and Teachers, go to [www.tillamookretiredteachers.org]. Contact: [Tillamook County Retired Educators and Teachers] [Nikki Brown, Director] [tillco.reat.or.pac@gmail.com]