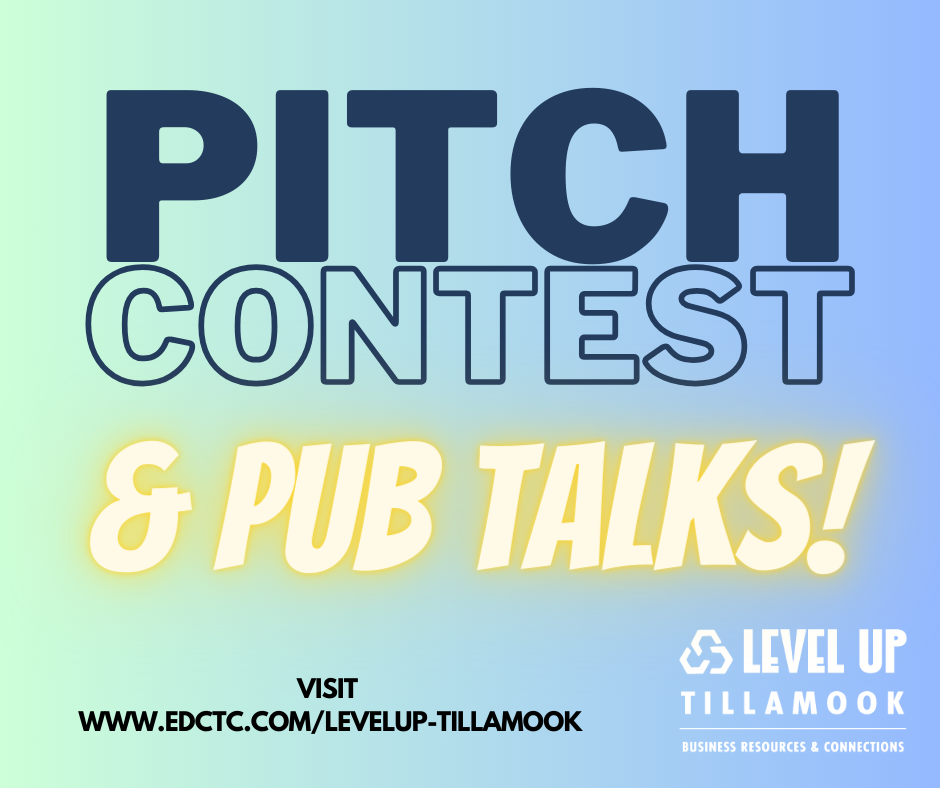 EDITOR'S NOTE: The Tillamook County Pioneer and SOS Tillamook have provided ongoing outreach and education about suicide prevention in our community through events, movie screenings, community conversations and trainings – there is another FREE ASIST training available April 25 & 26 – see more below. During this last week (April 7-14), Breaking the Silence"– Oregon journalists devoted the entire week to reporting on stories of suicide prevention and stories of hope and healing. Oregon journalists are determined to "break the silence" on talking about suicide, with responsible reporting about this public health crisis and the solutions we are trying to build as a community.
We are facing a public health crisis of suicide – but we also know that for every person who dies by suicide, there are 280 people who seriously think about suicide — but instead choose to live. That's 280 remarkable stories of hope and healing. The Tillamook County Pioneer is committed to providing information and outreach and will continue taking the remarkable step to tell those stories, in the context of the public health crisis, to help break the silence on suicide, erase stigma, and launch an overdue and public conversation about suicide prevention and mental health supports. We know as long as suicide is in the shadows, we fuel the stigma to getting help – we make it so that people in need suffer alone, rather than reaching out to the help and hope we all work to provide.
By DeAnna Pearl, MAT, BS, CPS, SOS Tillamook Prevention Program
People arrive at suicide crisis for many reasons but, typically, it's because they're overwhelmed by a problem they may not be able to solve themselves. Stress becomes anxiety if left unchecked. Anxiety can lead to depression. Depression can lead to hopelessness that can lead to a person with thoughts of suicide. Left unchecked, an adverse experience such as bullying or loss of a friendship at school can be the tipping point. Without outside help, he or she could easily become overwhelmed with the situation and such situations can, and do, lead to thinking about suicide.
Another example of a person who may be in crisis is a person with a mental illness such as clinical depression. A person suffering from depression, particularly if they're not in treatment, may be driven to suicidal feelings because of an illness they didn't ask for and cannot control. A person with clinical depression will likely need professional help to get them out of this crisis.
Let's flip the perspective. When training is provided, often we talk about what is the perspective of the person with thoughts of suicide? To really know how to approach them, you need to understand their lens. Too often, a person in a crisis state cannot see anything but their pain: physical and/or emotional pain. Their perspective becomes myopic and colored with feelings of hopelessness. They cannot see the hands reaching out to help or the resources taped to the wall. This too often becomes frustrating for the friends and loved ones of the person at risk.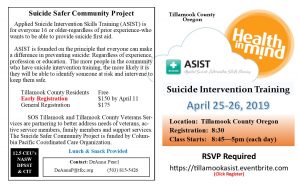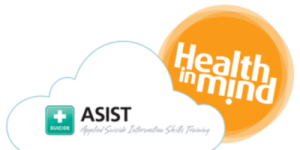 ASIST Training Available – April 25 & 26 – Suicide Safer Community Project
Applied Suicide Intervention Skills Training (ASIST) is for everyone 16 or older-regardless of prior experience-who wants to be able to provide suicide first aid. ASIST is founded on the principle that everyone can make a difference in preventing suicide — regardless of experience, profession or education. The more people in the community who have suicide intervention training, the more likely it is they will be able to identify someone at risk and intervene to keep them safe. We are all at risk. Anyone is welcome to come and learn how to foster hope to those in crisis. 12.5 CEU's available (NASW and DPSST)
Training for Tillamook County Residents Free (General Registration $175)
SOS Tillamook and Tillamook County Veterans Services are partnering to better address needs of veterans, active service members, family members and support services. The Suicide Safer Community Project is funded by Columbia Pacific Coordinated Care Organization. Lunch & Snack Provided. RSVP Required – https://tillamookasist.eventbrite.com (Click Register)
April 25 & 26; Registration: 8:30; Class Starts: 8:45—5pm (each day) Must commit to both days; training to be held at Bay City Arts Center, 5680 A St, Bay City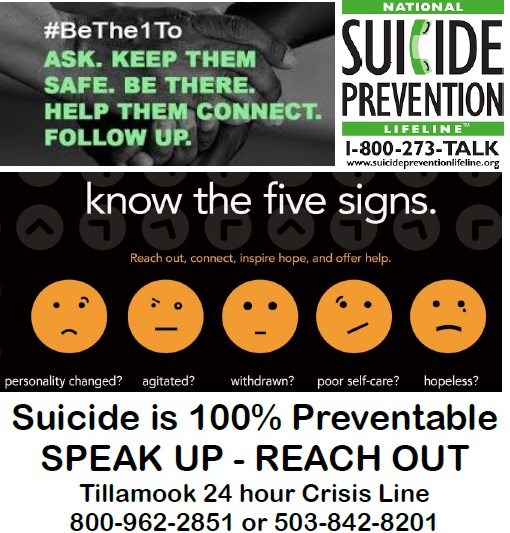 When approaching a person with thoughts of suicide, even for the 10th time, must be without judgement or opinion. Most people that approach a loved one are NOT counselors and cannot fix them. What we can do is widen the lens in which the person sees their world by offering hope in any positive manner. Once they can see a bigger picture, a little bit of light, it is only then we can persuade them to get help. Often a person with suicidal thoughts, often believe they cannot be helped, so you may have to do more. Have resources near you so that you can offer "suggestions." Print out the phone numbers below or save this graphic on your phone so you have these numbers handy to share with someone that might just need someone to talk to …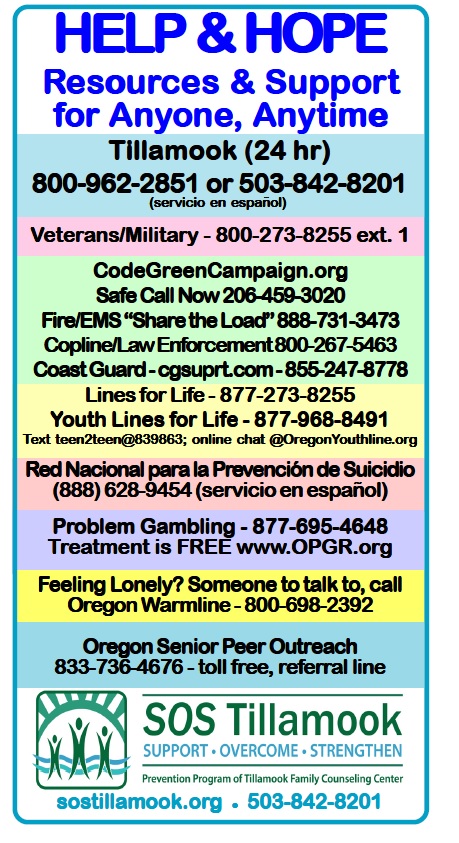 If you are in crisis now, contact the National Suicide Prevention Lifeline at:
1-800-273-TALK (8255)
•To chat online with a counsellor, click here: http://www.suicidepreventionlifeline.org/GetHelp/LifelineChat.aspx
•The National Suicide Prevention Lifeline website: http://www.suicidepreventionlifeline.org/
•For the hearing impaired, contact the Lifeline by TTY at: 1-800-799-4889