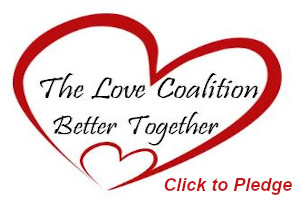 Projects:
Liberty Elementary School
            Gym Seismic Rehabilitation
1700 9th Street
Tillamook, Or. 97141
Nestucca Valley Elementary School
            Seismic Rehabilitation
36925 Hwy 101 South
Cloverdale, Or. 97112
Both jobs to be bid separately with separate contracts.  Bids can be sent via Certified US Mail to O'Brien & Company or emailed to jason@obrien-co.com. Call (971) 219-5422 for questions.
Bids are due May 19th, 2017.
Job Walks: Liberty May 8th at 10:00 am, Clover May 8th at 2:00 pm
CM/GC:         
O'Brien & Company LLC
PO Box 948
148 West 2nd St., Suite #6
Cannon Beach, Or.  97110
(971) 219-5422
Brief Description of Project and Requirements:
Seismic Retrofit on both elementary schools from June 15th through August 31th, 2017.  Oregon BOLI Prevailing wages will apply to this contract. The contract documents contain requirements addressing prevailing labor wage rates, labor standards, nondiscrimination in hiring practices and related matters. CM/GC reserves the right to reject any or all bids or parts thereof, and to waive any defects or irregularities in the proposals that fall outside the Prequalifying Standards. All bidders must comply with the requirements of ORS Chapter 279 regarding the payment of prevailing wage rates, and must be registered with the Oregon Construction Contractors Board (CCB) to perform work on a public project at the time of bid submission. No bid will be considered unless submitted on the required form and fully completed in the manner provided in the Bidding Documents.
Bids are invited for Subcontract Work for the following Scopes:
-Demolition/Excavation,, Concrete, Structural Steel,  Rough Carpentry, Metal roofing, Torch down Roofing, Comp Shingle roofing, Siding, Gutters, Sheet rock, Gym Flooring, VCT Flooring, Painting, Plumbing, Mechanical, Electrical
Bidding documents may be examined at the CM/GC's Cannon Beach office and at the following Plan Centers by May 1st, 2017:
O'Brien & Company LLC is an equal opportunity employer. O'Brien & Company LLC is actively seeking bids from, Minority, Women, Emerging Small Businesses (M/W/ESB), local businesses, Disadvantaged Business Enterprises, and Qualified Rehabilitation Facilities to perform work and supply materials for this project.