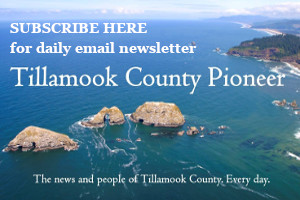 Dear Friends,
The Tillamook County Democrats voted unanimously to support an initiative called the Construction Excise Tax, which aims to proactively address the workforce housing crisis we are facing throughout the county. As we learned, a group of realtors first agreed to a modification of the terms to exempt the majority of construction projects from the fee, then turned their backs on the commissioners and gathered enough signatures to have it referred to the November ballot. 
The on-line poll on the Headlight Herald website this week is on this topic. If this is important to you, then please weigh in:  https://www.tillamookheadlightherald.com/opinion/
AAUW Tillamook and Headlight Herald will be co-hosting a forum on Monday, October 16th, 7:00-9:00 at TBCC to educate the Tillamook community on Referendum 29-152, the construction excise tax issue.  Erin Skaar will be presenting the results of the housing study that has been in the works for the last couple of years. Two supporters of the issue and two in opposition will discuss their positions on the issue.  In addition,  there will be Q&A time and refreshments.
 
Please, please, please come and hear the issues and support the endeavor to educate the community on this important issue.
—
Tillamook County Democrats Central Committee
David McCall, Chair
Annie Naranjo-Rivera, Vice-Chair
Karen Mahurin, Secretary
Jacob Van Buskirk, Treasurer