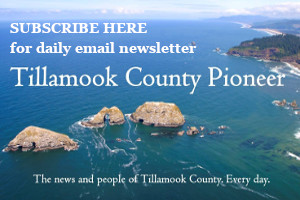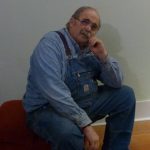 By Jim Heffernan
I've been thinking a lot lately about the Tillamook County Transportation District (TCTD). It's kind of a Jiminy Cricket reflex for me. A woman showed up at one of our TillCoDems zoom meetings and told us that no one was filing to run for four vacant positions on the Transportation Board. I believe in public service and Jiminy Cricket said to me, "It's a good thing to do." So I told her, "Sure, I'll file."
So I went down to the County Clerks office, filled out a form, paid my $10, and now I'm on the ballot for the May 16 Special Election. I chose Position 1 because it was the one that was for a 2-year term and I could bow out sooner if it wasn't for me.
While I was still feeling good about doing my civic duty, Jiminy Cricket whispered in my, "If you're going to run for Transportation Board, shouldn't you know at least something about the board?" I hate that Jiminy is always right.
The first thing I did was visit a neighbor who has been on the District Board for a decade or more. We were also at the Cheese Factory, in different departments, for decades before our retirements. He patiently explained to me that the board doesn't really run the District, their function is "civilian" oversight. They look at the checkbook and budgets, mostly. There are seven on the board and sometimes they are called on to decide on new policies, but not very often. The Manager and his staff and employees do their jobs very well. He invited me to attend that night's board meeting and I did.
No fireworks or excitement, there was a treasurer's report and minor business that I struggled a little to follow. It lasted about an hour. I think next time it will be easier for me to follow what goes on.
Next in my curriculum was the fun part, riding the buses. Like most of us, I've always depended on my own transportation, addicted to the convenience of using my own personal vehicle for point A to point B travel. I had taken the bus to Portland before but had never used any of the other services "The Wave" provides. I found riding the bus a generally pleasant experience compared to driving. It was relaxing to have someone else watching the road and I've seen things in my county on the bus that I never did when I needed to concentrate on what's happening on the road ahead.
The District provides many services to Tillamook County. The two most familiar services are the "numbered routes" that run on a schedule and follow defined routes and the "Dial-a Ride" service for those who need door-to-door service at particular times. Besides those two services, there are also intercity and commuter bus services (numbered routes), and non-emergency medical transportation services (NEMT) for eligible Columbia Pacific CCO members living in Clatsop, Columbia, and Tillamook counties.
The numbered routes were increased last January so that now every day there are now 13 hourly town loops between 7AM and 7PM, 5 trips to Oceanside, 6 trips northbound (sometimes to Manzanita, sometimes all the way to Cannon Beach), 4 trips to Lincoln City, 3 connecting trips to Salem and 3 trips to Portland. Fare to Portland is $15, Lincoln City to Salem is $6, and all the rest are a flat $1. Discounts are available for children, seniors and the disabled.
Dial-a-Ride is a service for those whose needs are not matched by the numbered routes. It provides a door-to-door, on-demand service that can be arranged by calling the dispatch center. Basic cost is $4 for the first 5 miles and $0.50 for each additional mile. Youths, seniors, and the disabled pay half that amount. It's a space available service, so advance arrangement is very advisable. It is only available Monday through Friday.
It took me riding the buses to realize how important the TCTD is to the community. Not everyone can afford a car or is even able to operate one, but everyone needs transportation. The district is supported by fares and by a portion (just under 2%) of our property taxes. My house is assessed at $142,820 and I pay $28.57 per year to support the District. Management supplements its budget by working hard to obtain additional grants.
The district maintains 100 bus stops, a fleet of 35 buses and vans, and employs more than 60 full and part-time workers to cement the county together both physically by providing basic transportation, and socially by giving people the freedom to move about. I've been very impressed by how friendly and courteous the drivers are and how often the bus becomes a gathering of friends.
I'm a witness now, the Tillamook Transportation District does a very good job of providing basic transportation to everybody who needs it, and beyond that, connecting the county to one another and, really, to the world.
Information on schedules and fares and more can be found at the district's excellent website, https://www.nworegontransit.org/agencies/tillamook-county-transportation-district/