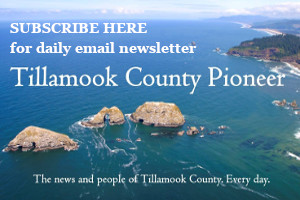 Connie Vincent, a member artist of the Art Accelerated Gallery, 1906 Third Street, will offer a Japanese Shibori workshop on Saturday, September 29, 10 am to 1 pm, and Sunday, September 30, 1 to 4 pm, at the gallery.
Shibori is a Japanese manual resist dyeing technique using indigo dye and cotton fiber fabric. The earliest known example of cloth dyed with a shibori technique dates from the 8th Century.
There are an infinite number of ways one can bind, stitch, fold, twist, or compress fabric for shibori. Each results in very different patterns; and each method is used to achieve a certain result.
Connie will lead you through the process of dyeing two dishtowels and an optional, prewashed cotton item from home. The cost for either workshop is $30, materials included.
Art Accelerated is a non-profit 503(c)(3) artist-based organization promoting the arts in Tillamook County. Art Accelerated supports contemporary artists with exhibitions and performances, and offers educational programs for youth and adults
For more information, call 503 815 1642, or to sign up, see web site at www.artaccelerated.org.