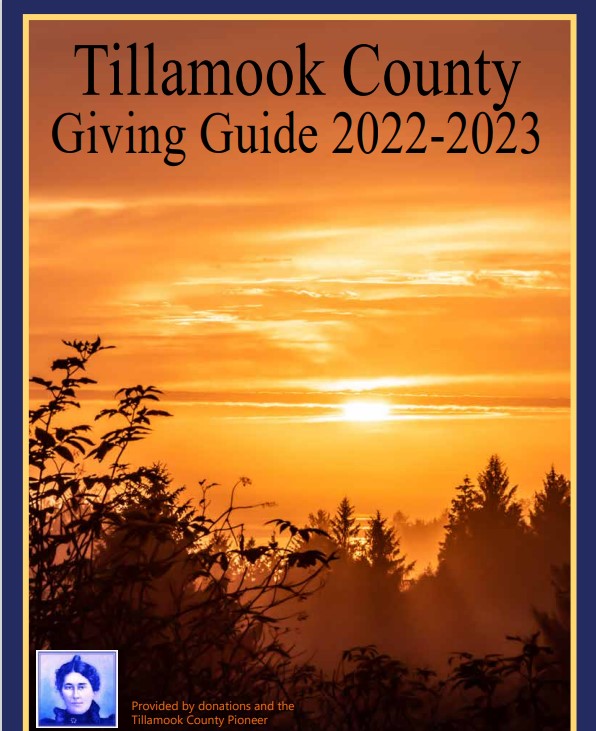 55 acres of remaining forest called "The Olympic Line" is set to be removed from the primary drinking water source for Rockaway Beach, Oregon.
Rockaway Beach, Oregon – Among all coastal watersheds, Jetty Creek is the most extensively clear cut drinking water source on the Oregon Coast. The North Coast Communities for Watershed Protection has consistently opposed logging activity in this area since 2011. 55 acres of what remains, called "The Olympic Line" is set to be clear cut starting as soon as December 5th, 2020. This stand of second growth forest is surrounded by a sea of stumps, and damaged soil. The barren landscape is largely hidden by a thin strip of trees along the highway called a "beauty strip". However, the lasting damage to the watershed is not something that will disappear quickly.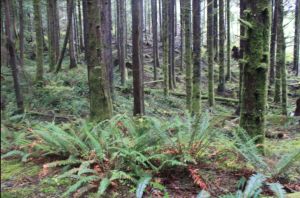 The habitat on the forest floor, known for being rich in biodiversity on this section of the Tillamook Coast, will subsequently be taken out in the process. An application of pesticides will prevent shrubs and berry bushes from returning. Adversely affecting birds, salamanders, insects, and other wildlife. This habitat is essential to sustaining a healthy drinking watershed. The stream running through this site provides threatened coho salmon and wild steelhead habitat, and is in close proximity to the ocean.
Rockaway Beach is already challenged by turbidity in its source water. Turbid water invites creation of disinfection byproducts (DBPs) in treated water, some of which are carcinogenic. As a result of intensive forest management, Rockaway will see decreased water availability over the next 30 – 40 years. Any additional conversion to plantation type management will exacerbate this.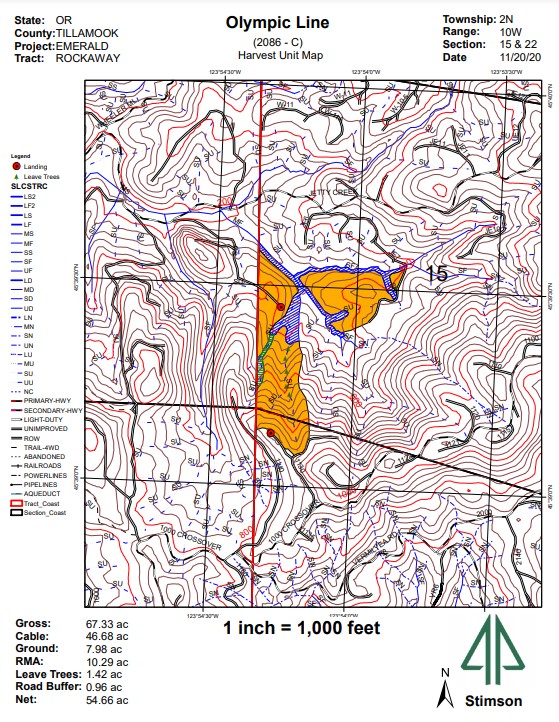 A notification for application of permit (NOAP) by Stimson Lumber Company to the Oregon Department of Forestry was filed on November 20, 2020. The fifteen calendar day comment period leaves minimal time to respond given the close proximity to the holidays and the end of the year. Clearcut activity could begin as early as December 5th, 2020. Many other notices for intent to clear cut an area are filed in January with an end date open through the end of the year. Leaving a stark contrast in the timing of this notice.
North Coast Communities for Watershed Protection (NCCWP) is requesting an extended comment period from the Oregon Department of Forestry. If you value clean drinking water and a healthy ecosystem, please consider adding your voice.
Comments can be sent directly to Bryce Rodgers (ODF): bryce.rodgers@oregon.gov
Feel free to title your email, "Please post comment to FERNS Olympic Line NOAP ID: 2020-511-12574".
Or, submitted directly to the Oregon Department of Forestry on the FERNS application: Olympic Line NOAP (Must be logged in)
Additional: Oregon Department of Forestry General Contact Form



The North Coast Communities for Watershed Protection is a grassroots group. Seeking better protections for the water we drink, the air we breathe, and the forests we love. www.healthywatershed.org