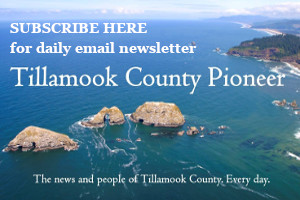 (Tillamook County, OR ) – You can be part of a citizen science team that has been monitoring the bays, rivers, and creeks of Tillamook County since 1997. Tillamook Estuaries Partnership (TEP) is looking for 1-2 volunteers to collect water quality samples at Sand Lake two Wednesday mornings every month.
Equipment and training will be provided by TEP. No experience is necessary.
For more information, visit TEP's website at www.tbnep.org and look under the "Featured" column on the homepage. https://www.tbnep.org/volunteers-needed-for-sand-lake-water-quality-sampling.php
For more information about TEP programs, go to www.tbnep.org.[/caption]Tillamook Estuaries Partnership is a nonprofit organization dedicated to the conservation and restoration of Tillamook County's watersheds through active stewardship, scientific inquiry, community engagement, and education.