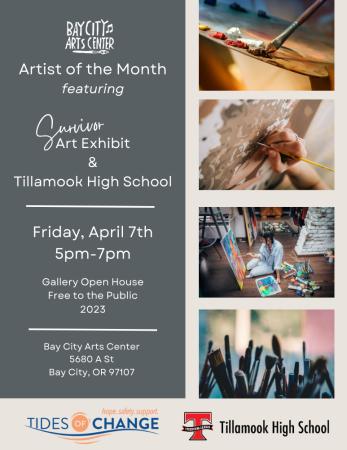 By Cara Mico, Assistant Editor
Judy Riggs is running for Mayor of Garibaldi, if elected, this would be her second term in office. Ms. Riggs has served as the postmaster in Garibaldi since 2004 after relocating from Hillsboro. Having a desire to help, she ran for mayor in 2018, unopposed.
During that time she learned about the challenges faced by the town and the responsibility of elected officials, and 2020 brought an entirely new set of challenges for residents and businesses alike. Ms. Riggs stepped in to help where she could with helping with everything from creating a spreadsheet of hours of operations for local businesses to sorting quarters when the grocery store couldn't source rolls.
"The grocery store couldn't get rolled coins, so they'd get a bag of $500 worth of quarters and I'd help them divide this into smaller quantities. This took a few hours."
It was the local community that inspired Ms. Riggs to run again.
"I had a lot of people behind me, that is something I always wanted to do, I had a vision for this town. We have to attract more store front businesses," she added regarding commercial vacancies.
The apartment complex approved during her tenure also prepared her for the challenges of the office. The original proposal included a 66 unit apartment complex, but concerned neighbors wanted more single family homes and a less imposing structure.
"It was hard because I knew people living in a 5th wheel who would rather be living in an apartment. We're limited in space, but many felt like Garibaldi shouldn't have had to shoulder the burden to meet the County's goal for workforce housing," Ms. Riggs said regarding the tie-breaking vote.
In the end the design was significantly reduced to an 18 unit complex with a few single family lots uphill of the building, a concession brought by the developer.
Other issues facing the city are prolonged financial and budget problems extending back 10 years. The city is in the process of recruiting a new City Manager to help with this process.
"There was a huge issue with the budget, there was a tax levy that expired in June that paid for the fire station. We're trying to amend the budget to do all the things we're trying to do, fire, sewer, water, there will be a levy on the ballot for November," she added regarding the main issue with the city budget.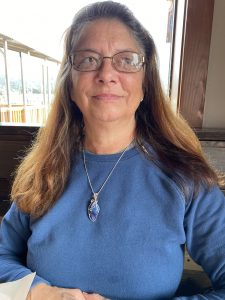 The city is proposing a 5 year levy for the fire district, Garibaldi is also working to get a joint district started with neighboring towns.
"I want us to keep looking ahead, trying to get the buildings fixed up, try to get our mainstreet looking better, try to attract more business here. We have the train that starts here and goes to Rockaway, we need to have something to keep people here," Ms. Riggs added.
Other goals for Garibaldi if elected is to start a business owner's association.
"We need to have a 2, 5, 10 year plan and prioritize things and have a path to progress. I'm focused on the well being of everyone, I've been in love with this town for 18 years, and I do a lot of service work here. I talk to a diverse cross section of people to see where their interests are. You can't please everyone, but we can work together to come to some sort of compromise. We need to have people who are positive and don't dwell in the past. Life is too hard for people right now, they can't afford groceries, or gas, or medicine. It needs to be easier."