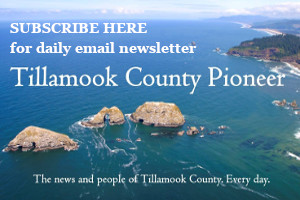 TILLAMOOK – The 64th Annual June Dairy Parade will feel a little more normal this year.
When recent updates to state and federal COVID-19 guidelines removed the requirement for masks outdoors, it removed one of the largest barriers to allowing Tillamook to celebrate June Dairy Month with a traditional parade. Now, instead of an inside-out model as previously planned, the Tillamook Area Chamber of Commerce will revert back to "normal" with a regular parade, in which parade entries drive down the street, while spectators line the route to view the procession.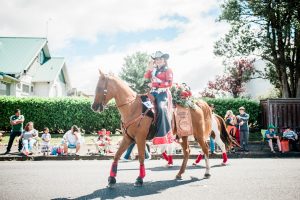 "Although we had planned for another inside-out parade, we decided to change back to normal now that guidelines from the Center for Disease Control and Oregon Health Authority allow us to," said Justin Aufdermauer, Chamber executive director. "We want to see things get back to normal as soon as possible, and the community deserves this. It's going to be a tight turnaround, but we're going to give it everything we have."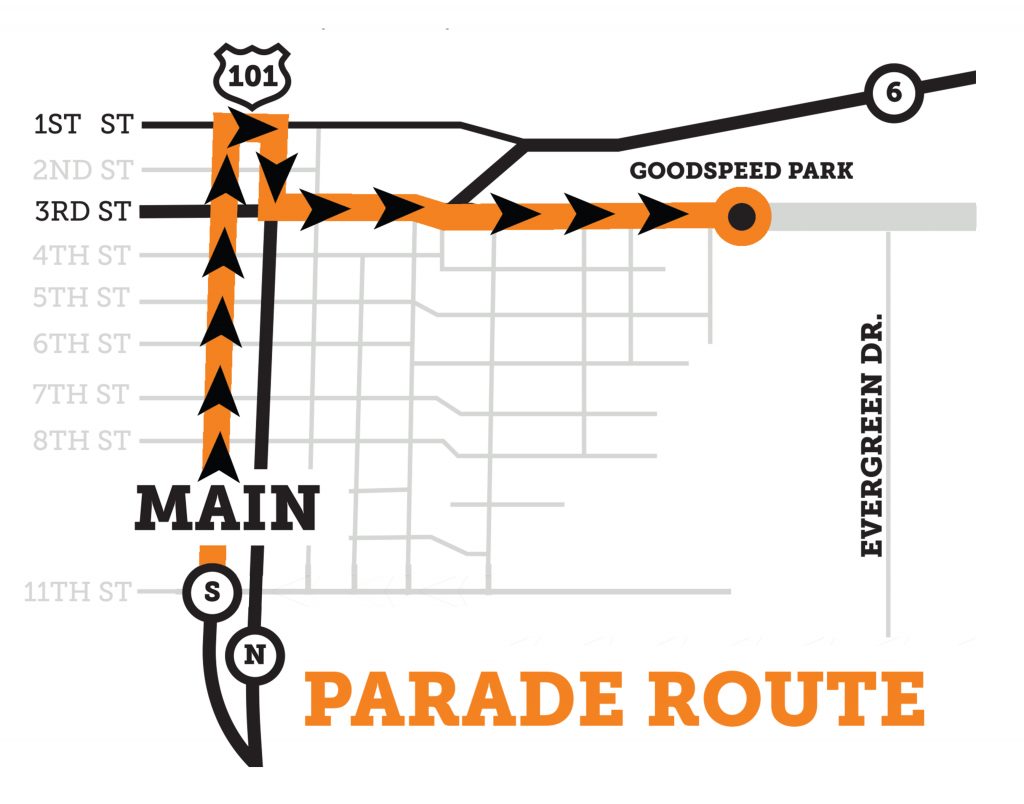 The parade route will follow its usual path down Main Avenue, around the Rodeo Steakhouse, down Pacific Avenue, then along Third Street to end at Goodspeed Park. The Chamber received the necessary Oregon Department of Transportation permits to use that route.
"Once we saw the change in the OHA guidance, we immediately reached out to ODOT and the City of Tillamook. Both have been great to work with and have already issued permits to use our traditional parade route, which has space for plenty of parade-goers, whether locals coming to watch their children's dance groups perform, or visitors stopping by to learn about Tillamook's dairy industry," Aufdermauer said. "We see this as an opportunity to share the June Dairy Parade with many more people than we could last year."
Although most of the parade will resemble pre-COVID celebrations, this year will feature a couple of small changes: Entries will not be judged or receive trophies, and there will be no grand or honorary grand marshal.
"Because we only have one month to reorganize the parade, we decided to forego judging entries and marshalling for this year," Aufdermauer said. "However, we will still host the children's coloring contest, complete with prizes for the winning artists."
The parade, which is sponsored by the Tillamook County Creamery Association, will run from 11 a.m. to 1 p.m. on June 26. This year's theme is "As the World Churns."
"We are grateful for TCCA's continued support of the parade, and we are doing everything we can to bring the community the best parade possible this year. Now it's up to the community to get their entries in and get ready to show off for everyone," Aufdermauer said.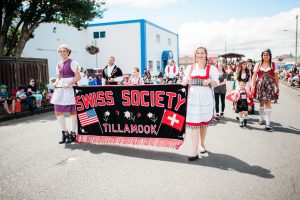 The deadline for parade entries has been extended to June 11. Those who have already submitted a parade entry will be contacted by a Chamber representative to adjust their entry as necessary to fit the traditional parade model.
The Chamber encourages anyone else who is interested in signing up to do so online at JuneDairyParade.com. Printable coloring sheets for the children's coloring contest are also available on that website.
"We are especially excited for the opportunity to include horses and marching bands, which found last year's inside-out model more difficult to participate in," Aufdermauer said. "As we return to normal, we really hope to grow the number of entries this year to make this June Dairy Parade our biggest and most enjoyable yet!"
####