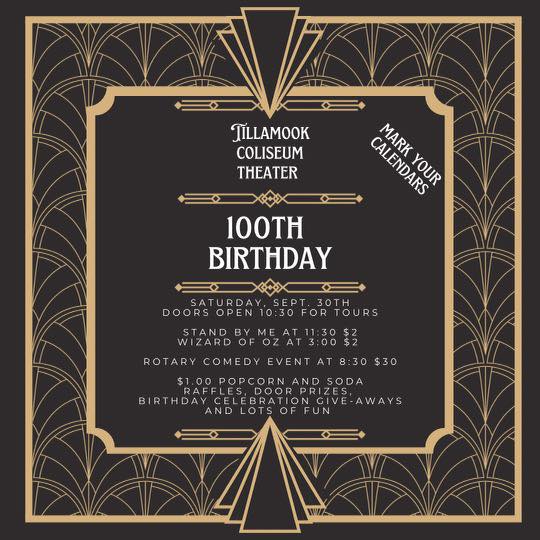 by Marge Jozsa, Chief Executive Officer, Rinehart Clinic and Pharmacy
We hear the phrase Emergency Preparedness often and it could mean any emergency — storms, floods, wildfires, but much of the focus these days is on preparing for an earthquake and tsunami.
We all know we are at risk for a major earthquake and the inevitable resulting tsunami here in Oregon with the Cascadia Subduction Zone right off the coast throughout the Pacific Northwest. The good news is, we have great resources at our disposal to help us "Be Prepared, not Scared." Active Emergency Volunteer Corps groups in both North and South County, and Tillamook County's Emergency Management Office is a storehouse of information.
Rinehart Clinic is working with YOW and other community partners to present fun and FREE safety and emergency preparedness events throughout Tillamook County during the month of June.
We hope you will join us at one (or more!) of these events:
Emergency Preparedness Fair (South County)
Saturday, June 10, 10 am to Noon Neskowin Fire Station 84
Hwy. 101 in Neskowin
Learn how to prepare for an emergency. Information on water filters, communications, go-bags, solar eclipse safety, a raffle prize, and more! Thank you to our community partners:  South Tillamook County Emergency Volunteer Corps and Nestucca Rural Fire Protection District.
Solar Eclipse Safety Activity
Saturday, June 17, 9 am to 2 pm Tillamook Farmers Market
2nd & Laurel in Tillamook
A rare and exciting event is coming to South Tillamook County when a Total Solar Eclipse makes a path across Oregon the morning of Monday, August 21! Staring directly at the sun can cause severe damage to your eyes, so we have a fun eclipse-viewing safety activity planned. Bring the family and stop by the Rinehart Clinic table on opening day of the Tillamook Farmers Market (Saturday, June 17) and we will have everything you need to make your own personal projector to safely view the eclipse. Plus, register for a raffle prize provided by our community partner:  American Red Cross/Cascades Region.
Preparedness Info Fair (North County)
Saturday, June 24,  10 am to Noon Nehalem Public Works Community Room (35900 8th Street – 1/2 block south of Hwy. 101)
Learn about wayfinding during an emergency evacuation, preparing physically, storing prescription medicines, and more. Thank you to our community partners:  Emergency Volunteer Corps of Nehalem Bay and North County Recreation District.
Want to learn more about safety and emergency preparedness? Get involved in your local community's Emergency Volunteer Corps or Community Emergency Response Team.
Take the "high ground challenge" — see this article about being sure you are physically fit and able to evacuate if the need arises:  https://www.tillamookcountypioneer.net/take-the-high-ground-challenge/
Check out these helpful resources for more information: