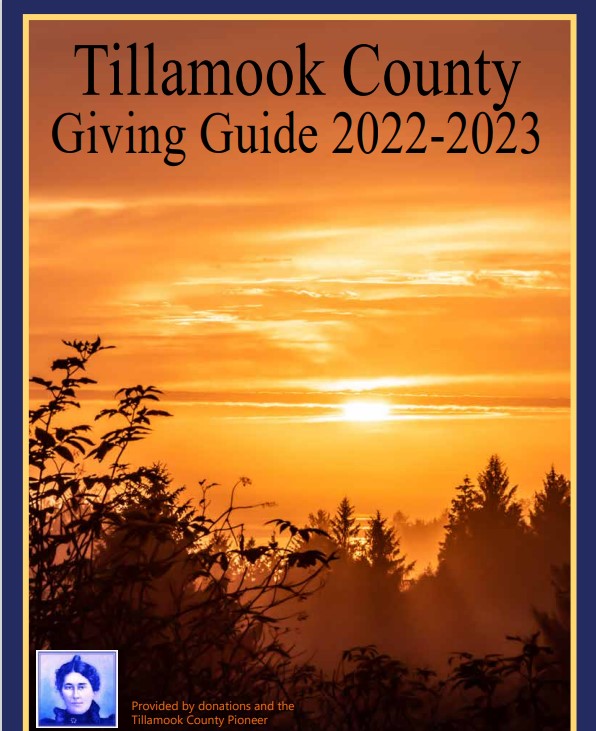 EDITOR'S NOTE: This essay was first published in the Chinook Observer in 1998. As Victoria's accompanying note said: Here's an ancient essay, but still relevant after this week's drownings in Rockaway Beach.
By Victoria Stoppiello
I had to yell at him, get his attention. He had his back to the surf when a particularly large wave boomed and exploded fifty yards away. He wasn't paying attention, perched on driftwood, looking up the Benson Beach toward North Head.
"Dammit, get over here and don't turn your back on the ocean." I wasn't talking to a kid, but to my husband. Like most people raised in the East, he is still fascinated by the power of the Pacific during a winter storm. The topography near the Columbia's north jetty had been changing almost daily. After 24 hours of windy weather, gusting to sixty, the surf was wild on a high tide, with twenty-foot waves.
His fascination is juxtaposed with my fear, my conservative instincts, my knowledge that people die every year, crushed by wave tossed logs or pulled to the sea by rip tides. I never think, "It won't happen to me" because I figure that arrogant attitude is usually what gets people in trouble.
Our different reactions mirror our different upbringings and our different experiences. As a male, he was probably raised to be more risk-taking, but the bigger difference is cultural: People on the East coast are protected by lifeguards in the summer and don't go to the beach much during winter—besides they don't have any driftwood. Walking on the beach is a year round activity in the Northwest, but not on the Jersey shore. Their weather is influenced by the cold continental air mass, while ours is tempered by the Pacific Ocean. Their winter winds are biting cold compared to ours.
People in New Jersey go to the beach for basking, swimming and body surfing in the warm, reliable waves of summer. A person gets tired before he gets cold in that water. So that's their paradigm of ocean. The hurricane season usually happens after families have gone home on Labor Day and no one bothers much with the beach in winter. The towns are buttoned up, businesses closed and cottages shuttered. The boardwalk is empty, the carnie rides silent sculpture.
I've walked those boards in winter, bundled up against searing cold and gunmetal skies. It isn't pleasant. It isn't sweater and windbreaker weather. By comparison the beaches are abandoned and there are few witnesses to winter's power over the Atlantic, laid flat and angry by steady wind, cold rain or bits of snow. But on a different winter day, here at home, there were a lot of us out marveling at the size of the waves and the mountains of driftwood being swept and sucked back again like proverbial matchsticks. In a few brisk storms, the ocean had swept in on the accumulation just north of the jetty, blasted it loose—asphalt, driftwood, sand dunes. What was dry land only a month ago was now submerged at high tide. The ocean is taking back what it built over decades.
On the East coast, there's been a tendency to build to the fore dune and then try to protect what's built with sea walls, groins, and revetments. There's mounting scientific opinion that these efforts have failed, that the more interventions are tried, the more the beach erodes. Most of the beaches on the eastern seaboard are barrier islands and long sand spits, sometimes barely a quarter mile wide. The natural process is for the ocean to eat away at the eastern side while flinging and washing sand landward. The islands gradually shift west. The sea walls, in particular, interfere with this process. Millions of federal dollars have been poured into replenishing beaches and rebuilding homes and businesses damaged in storms. It's a losing battle, but one that's hard to give up.
Similar battles have been won and lost on the Oregon coast. Bayocean spit on Tillamook Bay was planned to be a grand resort in the 19th century tradition; now only a few traces of the concrete and rail lines remain. In the 1950's, houses at Cape Meares one by one slid into the ocean. In the seventies, homeowners on Salishan spit appealed to the state to help them riprap the fore dune to save their houses from the ocean's incursions. Other people laughed at the foolishness of building one's house on sand, especially sand with water on three sides.
Meanwhile, we're entertained by storms, but perhaps we're also subtly educated. The unpredictability of a Pacific storm tide makes us more cautious, respectful, and our temperate winters allow us to get out and experience it. Maybe easterners, and city folk everywhere, should take more walks on a winter beach and see just what a stormy ocean can do. We might build differently.
Victoria Stoppiello is a freelance writer; you can reach her at anthonyvictoria1@gmail.com.