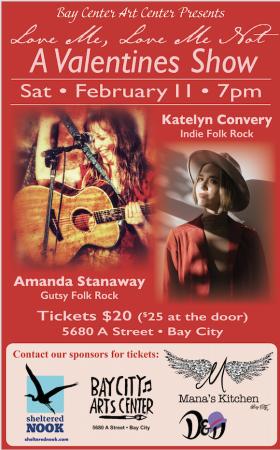 Friends of Netarts Bay WEBS is excited to announce that Brian Krehbiel of Agency Creek Expressions, LLC is returning to explore tribal traditions and knowledge with our community. Brian will bring many offerings to Netarts and lead participants in shaping a small, clay model of a Willamette Valley Kalapuya River Canoe. As Brian shares, this is "from me to you from my tribes here in Oregon." This event is great for families!
Make your own model shovel nose canoe out of clay, learn about and see Agency Creek Expressions' canoe made using traditional Native American techniques, and participate in a handful of optional experiences. Brian is a member of the Confederated Tribes of the Grand Ronde and he has 15+ years of experience as a tribal educator. Although Brian is an enrolled member of Grand Ronde, his tribal lineage descends from Nipissing band of Ojibway, Chinook, Luckiamute Kalapuya, Umpqua, Iriquois, Shasta, Tillamook, Takilma, Mary's River Kalapuya, German, Irish and Spanish.
SCHEDULE:
July 23rd – 10 am – 2 pm: Family Friendly Canoe Modeling
During this main event, participants will mold a model of a Kalapuya River Canoe approximately 5-6 inches x 1inch in size.
OPTIONAL OPPORTUNITIES:
The following opportunities are highly recommended for the full experience, but not required.
July 24th
9 am – 11 am: Cape Meares paddle with personal canoe/kayak/SUP with a possible gathering
of Tule and/or cattail (optional, open to 12 participants, teens and adults only). See below for
more information.
2 pm – 4 pm: Paint your Model Canoe – All participants are encouraged to join WEBS and
Agency Creek Expressions on Sunday to paint their canoe once it has dried. While this is highly
recommended for the full experience, participants can opt to take their canoes home with
painting supplies.
DETAILS:
● This event is open to individuals and families. It is most appropriate for children entering
4th grade and higher.
● All supplies will be provided by WEBS
● Optional: Launch your personal canoe/kayak and tour Cape Meares Lake with Brian, view his handmade canoe, and listen to his stories. We may even gather tule/cattail for a future WEBS project/program. This additional experience is open to older participants (teens to adults only) and limited to 12 participants on a first come first serve basis.
Registration Required: To make this program possible, we are limiting the size of the group. YOU MUST REGISTER to join.
https://www.eventbrite.com/e/willamette-valley-kalapuya-river-canoe-workshop-registration-372920714897
Cost: There is no cost to attend this program, but we invite you to participate in our matching gift challenge!
All donations made between June 15 and September 15 will be matched dollar for dollar by the Charles A Becker Foundation! Help us reach our goal of raising $10,000 to expand programming, support organizational capacity, and explore new opportunities. Learn more at netartsbaywebs.org/matching-gift-challenge.
An Explore Nature Partnership Cross-listed Event
Questions? Contact director@netartsbaywebs.org