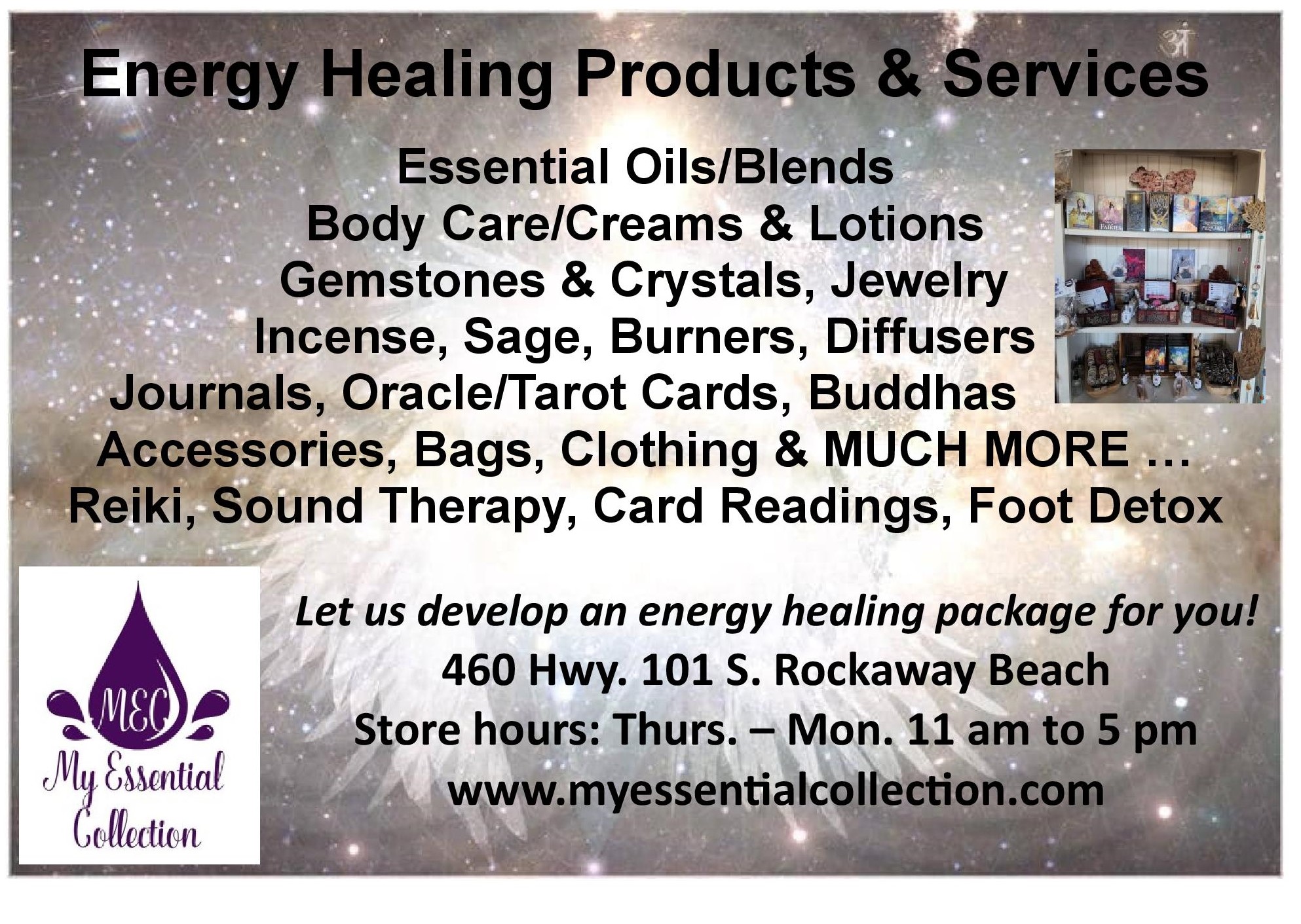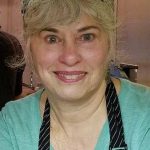 By Judith Yamada, Kitchen Maven
The 2020 pandemic brought total devastation to so many, and disruption to the entire world. As a senior citizen, overweight and eating restaurant food at least twice a week, it was time to reevaluate my health needs and wellness goals to support my immune system as much as I could and avoid major illness.
Perfectly capable of preparing nutritious tasty meals, I had become lazy. A healthy immune system, a weight that would support my aging joints, and feeling relatively well most of the time became increasingly important.
After buying bleach and toilet paper, bread flour, bandanas, and hand sanitizer like everyone else, this old gal created a personal indoor dance and yoga routine (in city isolation with hubby and cats) and took advantage of the New Seasons Market, close to my neighborhood condo, where I bought copious amounts of fruit and vegetables; the beginning of my 5 per day habit.
Access to nourishing food is difficult for countless people all over the world. So, choosing junk food, fatty fast-food, and sugary treats when healthy nutritional fresh food was available, suddenly struck me as both foolish and greedy. Fact is that although highly processed food may help people meet their calorie needs, it does not provide the essential nutrients necessary to keep them healthy. And excessive weight due to high calorie processed meals and snacks is another form of malnutrition.
Adding food value to meals can be as simple as adding a serving of berries, apple slices and yogurt dip, half a salsa stuffed avocado, glass of vegetable juice or fruit salad to a meal. In general, a serving of vegetables consists of 1 cup of raw or cooked vegetables or vegetable juice or 2 cups of leafy greens. As for fruit, one medium fruit, such as a banana or apple, 1 cup of berries or ½ cup of chopped fresh, frozen, or canned fruit constitutes a serving.
Pictured is a sweet breakfast of Pumpkin Spice Griddlecakes with Blueberry Compote, orange slices and vegetable juice; and a savory breakfast of high fiber toasted English Muffins with light cream cheese, smoked salmon, tomatoes, onions and capers and a side of blackberries.
Included recipes for the Berry Compote and for Orange and Ginger Glazed Carrots will boost nutrition in any meal, and the options are endless.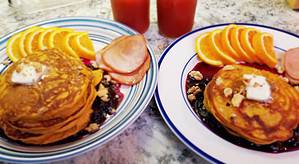 Berry Compote
This is a perfect topping for pancakes and waffles, and a healthy escape from a pool of syrup. Also good with poultry or on top of yogurt or ice cream. The picture shows blueberry compote. But you can use any berries you have or a combination, peaches, mango – you name it.
2 cups fresh or frozen berries or stone fruit (don't defrost)
2-3 Tablespoons water
2-3 Tablespoons real maple syrup OR honey
1/8 teaspoon salt.
Put washed berries or washed and diced stone fruit (or frozen fruit) in a two-quart saucepan with the water, real maple syrup or honey and salt. Bring to a simmer. Lower heat and simmer about 20-30 minutes, stirring every few minutes, until mixture thickens and becomes a bit syrupy. Serve cold or hot. Refrigerate up to 3 days. Serves 2-4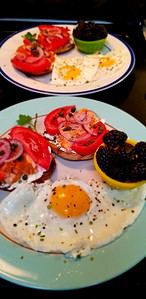 Sunshine Carrots
Carrots are available year-round. They're easy to prepare, great raw and good for our eyesight. But they can become boring. This simple slightly sweet and fruity recipe gives them loads of flavor that even the kids will love.
Cooking spray
3 large carrots, washed and peeled
¾ cup orange juice, divided
2 Tablespoons butter or margarine
¼ teaspoon salt
¼ teaspoon pepper
¼ teaspoon each ground nutmeg & ginger
OR 1 Tablespoon fresh ginger, peeled & finely grated
1/8 teaspoon ground cayenne, optional
1 Tablespoon fresh chives, chopped OR
1 teaspoon dried chives OR 1 teaspoon dried dill weed
Spray a large 12" skillet with cooking spray.
Slice the prepared carrots at an angle, in ½ inch thick slices, so the slices are more oval and less round. Line the slices up in the pan. Turn heat to medium. Add ½ cup orange juice to pan. Simmer five minutes, and then turn the carrots overusing a fork or tongs. Add remaining juice if carrots are too dry. Add the butter and seasoning. Turn down the heat, as needed, and allow the carrots to cook just until the juice and butter have formed a glaze and most juice has evaporated. 4 servings.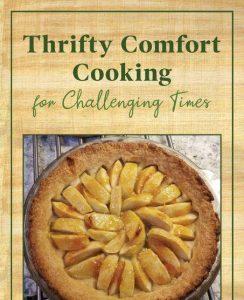 These recipes and over 100 others are in my recently published cookbook "Thrifty Cooking for Challenging Times" and available at
Amazon.com: Thrifty Comfort Cooking for Challenging Times: 9780578310763: Berman-Yamada, Judith, Berman-Yamada, Judith: Books
Thrifty Comfort Cooking for Challenging Times by Judith Berman-Yamada, Paperback | Barnes & Noble® (barnesandnoble.com)
100 % of author royalties on retail sales of this cookbook will benefit the Oregon Food Bank and our neighbors affected by food insecurity.
https://www.facebook.com/Creativepenandpantry/