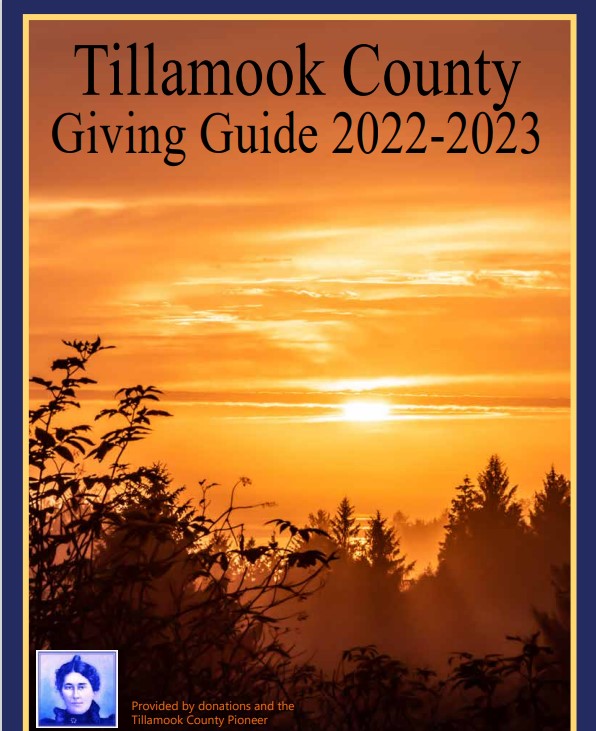 By Judith Yamada, the Kitchen Maven
A while ago, I was warned to watch my sugar intake. It's interesting because, a short time before that moment, I found myself feeling a bit put off by the super sweets I'd so longingly coveted all my life. Our bodies tell us when they don't care for our food choices, and sometimes they teach us a lesson. So, deciding to ingest MORE thoughtfully, I became drawn to other, healthier, choices. I gravitated toward fresh fruit and leafy greens, dried figs, dates, prunes and raisins, all sorts of nuts, seeds and whole grains, and began, intentionally, preparing added value meals and desserts. Sure, my love of the rich and delicious hasn't lapsed. It's just that the sugar and salt extremes and a lot of the decadence one might find in a patisserie or pub are no longer on the regular agenda at our house.
As for "added value meals", they're simply normal recipes with an emphasis on improving the food value through additions and subtractions. The additions are fresh vegetables, fresh and dried fruits, whole grains; lots of fiber and natural occurring vitamins to keep us full and provide necessary health benefits. The subtractions are excess salt, table sugar and limitations on other sweeteners, while still enjoying those treats so many of us crave.


I discovered the following:
1. If you sauté lots of vegetables in a little olive oil, those veggies will shrink, lose most of their moisture and be suitable for any casserole, omelet or strata without making it watery or messy.
2. If the family doesn't like kale or chard or cabbage, the veggies can be chopped by hand then pureed in a blender or processor, and successfully added to a chili or a stew with relative acceptance by the table audience.
3. Low sodium vegetable juice is a great addition to any breakfast and many soups and sauces.
4. Adding vegetables to pancakes, breads and waffles not only adds food value; it adds color and flavor.
5. A pile of fresh, ripe fruit, sweated in a saucepan over low heat, with a tiny bit of real maple syrup or local honey is plenty sweet enough for those pancakes.
6. Pancakes and waffles are just as delicious when prepared as savory breakfasts, only different.
7. Snack duets consisting of a carbohydrate (an apple, banana, whole grain crackers, green salad, brown rice etc.) and a protein (cottage cheese, unsalted nuts or seeds, bean dip, chunk of Cheddar, piece of chicken, etc.) are good combinations because they're somewhat balanced, help you feel full longer and possibly eat less.
As we all know, fresh varied produce is so important to creating healthy meals. To this end, participating groceries donate safe edible grocery items to The Oregon Food Bank's Fresh Alliance program. The program makes these fresh ingredients, which would otherwise be discarded, available to people who struggle daily to prepare healthy diversified meals. Thanks to contributions, the recent expansion of the program can help even more people add value to their meals. For further information or to make contributions to Fresh Alliance visit: oregonfoodbank.org/freshalliance
And try the simple recipes below for added flavor, fiber and food value in your own meals.

ZUCCHINI PANCAKES
I bought this cookbook many years ago when I was overwhelmed with baseball bat sized zucchini. My husband was apprehensive at first, but now loves this tasty green speckled, healthy, breakfast treat. It's my favorite recipe in the book.
Adapted from "Zucchini Cookery" by Virg & Jo Lemley of Wilderness House
2 free range eggs – beaten
1-cup low fat organic milk (or alternative milk)
1 Tablespoon maple syrup
2 Tablespoons vegetable oil
1 cup shredded zucchini, packed
1 ½ cups whole-wheat pastry flour
1 Tablespoon baking powder
¼ teaspoon sea salt
Combine eggs with other liquids. Add zucchini. In another bowl, whisk together dry ingredients. Combine, stirring very little. Spoon batter onto lightly greased griddle, preheated to medium low or medium heat. Turn cakes when they've started, but turn only once and don't press them down. Brown other side. Keep hot in lowest temperature oven until all the pancakes are done. Top with Fruit Topping.


Fruit Topping:
1 pint (2 cups) washed sliced strawberries, whole blueberries/blackberries or raspberries or diced stone fruit.
3 Tablespoons REAL maple syrup (not flavored syrup)
½ cinnamon stick (optional)
Butter, to top pancakes (optional)
Place washed, prepped fruit into medium saucepan with the maple syrup (and ½ cinnamon stick, if using) on medium low heat. Stir often and modify to low heat, if needed. The fruit will begin to sweat and give off juices. Allow it to heat for about 10 minutes. Remove cinnamon stick. Mash the fruit a little or a lot, depending on preference. Divide the warm maple seasoned fruit over the pancakes.
2 large servings or 4 small servings
GARDENERS' STRATA
When I cooked at McMinnville Hospital, I learned about strata. It was a rotating entree on soft diets. Typically, strata is simply made of bread, eggs, milk, cheese and seasoning, and it's certainly comfort food. This easy added value rendition is a perfect make ahead dish for brunch with a side of fruit or for dinner guests with a quick veggie or a side salad. Any vegetables will work for this as long as you use 5 to 10 cups in all. Just be sure to sauté the vegetables first to remove most of the moisture. Try chopped greens, asparagus, sliced carrots or cubed squash. For the very best strata, use delicious bread that's a bit stale and the very best cheese. I used Tillamook Sharp Cheddar for this one, but a combination or other flavorful cheeses will do as well. If you don't like dill weed, use marjoram or basil or chives. Make it to suit your tastes and the ingredients you have on hand.
Butter for the baking dish
3 Tablespoons extra virgin olive oil
3 cups (about 1 pound) Crimini mushrooms, sliced
1 ½ cups red onion or scallion, chopped
2 cups red and yellow or orange sweet bell peppers, tops and seeds removed and cut in 2" julienne strips.
5-6 cups large bread cubes
8 large free-range eggs
2 cups low fat organic milk
1Tablespoon Dijon style mustard
1 teaspoon finely grated lemon zest, yellow only
¾ teaspoon sea salt
¾ teaspoon lemon pepper
¾ teaspoon dried dill weed
¾ teaspoon Worcestershire Sauce
¼ teaspoon crushed red pepper or 1 teaspoon hot sauce
Butter a 9" x 13" shallow baking dish. Set aside. Heat olive oil in a 10" skillet on medium heat. When oil is hot, add mushrooms, cooking for 5 minutes. Add onion, stir, cover and cook for 5 minutes; stir and add peppers. Cover and cook 5 more minutes or until all the vegetables are quite wilted and softened. Uncover and allow most moisture to cook off. Remove pan from heat. Allow vegetables to cool for a few minutes. Evenly place half the bread cubes in the prepared baking dish. Top with half the cooked vegetables, then half the cheese. Repeat. In a large bowl, beat the eggs. Add the milk, mustard, lemon zest, sea salt, lemon pepper, Worcestershire, and crushed red pepper. Whisk the eggs, milk and seasoning together, well. Pour the egg mixture over the strata ingredients, being sure all is evenly moistened. Cover baking dish with a piece of waxed paper, and seal with foil. Refrigerate until the next day. Remove strata from refrigerator 15 minutes before baking. Remove foil and wax paper. Preheat oven to 350 degrees F. Bake, uncovered, on middle shelf of oven for 50 to 60 minutes. When done, remove from oven and allow strata to settle for around ten minutes prior to cutting. Serves 6 to 8. Reheats nicely in the same baking dish, covered with foil, at 325 degrees F for around 20 – 30 minutes.
{Kitchen Maven makes no nutritional claims, and is not a dietician. She has an AAS degree in Culinary Management and many years of experience creating recipes, teaching community cooking classes and preparing food for the public.}