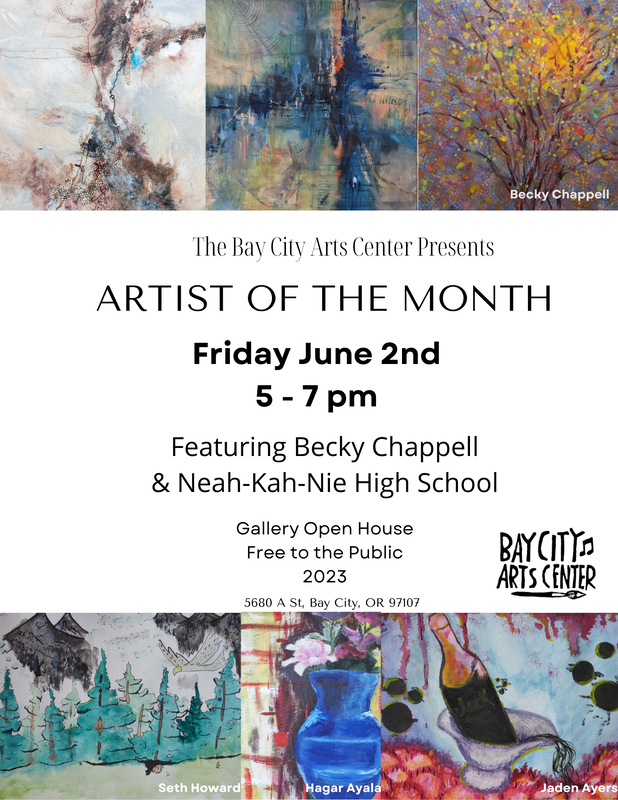 By Judith Yamada, The Kitchen Maven
The word "mushroom" is derived from the French word for fungi or mold. In Europe, cultivated mushrooms were introduced in the 17th century. However, it's believed mushrooms were first cultivated in Asia around the year 600, and possibly enjoyed by pharaohs as a food for only the privileged.
Cultivated mushrooms grow on compost, which typically consists of straw, wood chips and chicken, cow, or horse manure with the addition of lots of water. The mushroom propagates through spores. A blend of the spores and the nutrients mushrooms need to grow is called spawn. Spawn works in a fermentation process, not unlike sourdough starter for bread.
Some mushrooms, growing in the wild, are poisonous and neophyte mushroom hunters should always have an expert along, when hunting, to prevent a tragic outcome. But many mushrooms are healthy and delicious, often used in French haute cuisine, and relished by forest foragers for their scarcity and deliciousness. Fungi such as the Chantrelle, Matsutake, Morel and Truffle are highly prized and pretty much worth their weight in gold. Local foragers of Matsutake mushrooms, including some members of my family, hunt the tasty fungi in groups to dissuade mushroom thieves who often carry weapons and steal the prized fungi from innocent gatherers.
All edible mushrooms are low fat, contain varied levels of protein, selenium and antioxidants, and can help lower cholesterol. Studies have shown that many mushroom varieties have cancer-fighting properties. According to the Memorial Sloan Kettering Cancer Center, shiitake mushrooms contain a type of sugar molecule, called lentinan, which enhances the immune system and, when used with chemotherapy, may extend the survival of patients with some cancers.
There are at least 300 varieties of edible mushrooms, although only around ten varieties are cultivated commercially. If you know a mushroom lover who also enjoys gardening or cooking, look around for some of the many inexpensive mushroom growing kits available online and at many farmers markets and holiday fairs. They make unique gifts.
The recipe for today is – you guessed it – creamy mushroom soup. This is an easy rendition (my usual way to go) and can be simply doubled or even modified to prepare a cream of celery or cream of carrot soup, if you prefer. We had this the other night. It's pure comfort, and any leftovers make a great baking sauce (forget those canned soups) for chicken thighs. Enjoy!!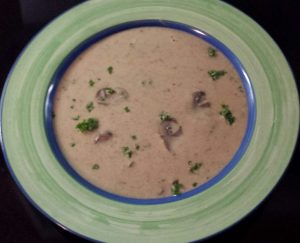 Cream of Mushroom Soup
2 Tablespoons olive oil
1 Tablespoon butter (if not using butter, increase olive oil to 3 Tablespoons)
8 ounces whole Crimini mushrooms, cleaned and stem ends slightly trimmed
½ cup chopped shallot
½ cup chopped carrot
½ cup chopped celery
½ cup dry sherry
1-quart mushroom, chicken or beef broth
1 ½ cups half and half or plain non-dairy unsweetened milk product, divided
3 Tablespoons all-purpose flour
¾ teaspoon dried whole thyme
½ teaspoon ground white pepper
¼ teaspoon sweet smoked paprika
1 teaspoon kosher salt or to taste
3 Tablespoons fresh chopped flat leaf parsley
Finely chop all but four medium sized mushrooms. Very thinly slice the four medium mushrooms and set aside. Chop the remaining mushrooms.
Heat olive oil and butter in a 4-quart saucepan over medium heat. When sizzling, add chopped mushrooms, shallot, carrot and celery. Sauté 10 minutes, stirring often, until vegetables are soft. Add sherry. Bring to a simmer for another 5 minutes to further cook the vegetables and burn off the alcohol in the sherry. Remove pot from heat. Add 2 cups broth to the pan and use an immersion blender to puree the vegetables in the saucepan. If you don't have an immersion blender (you should) pour the vegetables into a blender and puree the vegetables. Return all to saucepan. Add remaining broth and sliced mushrooms. Bring to a simmer on medium heat, lower heat to medium-low and simmer 10 minutes, stirring occasionally. Meanwhile, combine the flour and ½ cup half and half in a small bowl and whisk smooth. Heat the remaining half and half in a small pot until just slightly warm. Remove from heat. Add the warmed half and half to the pureed soup. Using a small wire strainer, strain the flour mixture into the soup and keeping the soup on the heat, stir until it simmers continually for a couple of minutes and thickens. Simmer another five minutes on low to medium low heat. Season with salt, to taste. Remove soup from heat and garnish with fresh parsley. Alternative: top with a small dollop of sour cream and sprinkle of sweet smoked paprika. 4 servings. Simply double all ingredients for a bigger pot of soup.
Options:
For cream of celery soup – omit the mushrooms, use chicken broth, increase celery to 3 cups, pureeing all the cooked chopped celery except ½ cup, replace thyme with dried dill leaf and a sprinkle of celery seeds; follow remaining directions.
For cream of carrot soup – omit the mushrooms, use vegetable broth, increase the carrots to 3 cups, replace thyme with ground ginger and replace smoked paprika with ground cayenne pepper; follow remaining directions and garnish with snipped or dried chives and a touch of peeled grated fresh ginger root or pickled ginger.