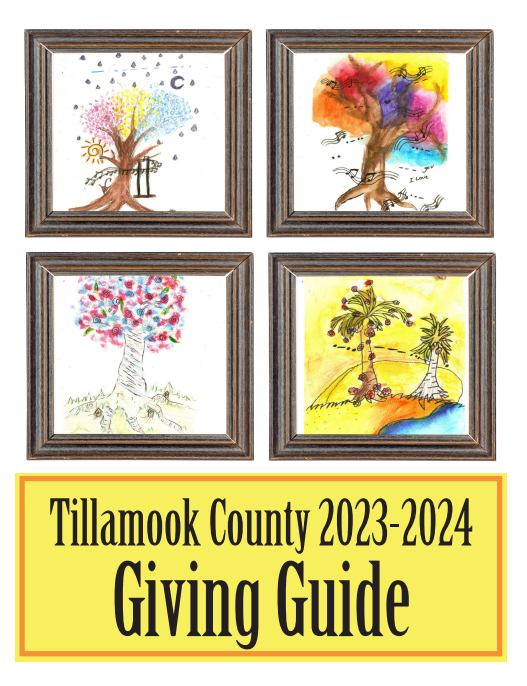 By Judith Yamada, Kitchen Maven
With so many holidays during this time of year, representing a variety of cultures, religions and days of glory, there is definitely a lot of eating going on. If you or a family member is a vegan, you know how difficult it can be at times, in restaurants and holiday gatherings, to find vegan deliciousness. So, here are some unique and interesting vegan treats to compose for your next potluck invitation or to lightly feed a group in your own home. The tempeh, pate and tahini sauce are examples of the delicious eclectic recipes in "Thrifty Comfort Cooking for Challenging Times". And now is the perfect time to buy a copy for that aspiring cook in your life or to add to your own bookshelf.  (Links below) Remember, all author royalties from the retail sale of this cookbook go directly to the Oregon Food Bank.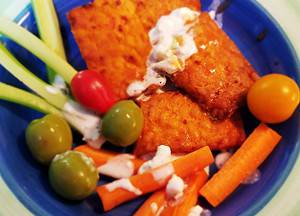 Buffalo Tempeh
Love Tempeh, cut into squares or strips, marinated in Frank's Sauce (or your favorite spicy sauce) and baked, in the oven lightly coated in the sauce and a little melted butter. It's addictive served with blue cheese dressing or tahini sauce and a side of raw carrot/celery/ sweet pepper/zucchini sticks and black olives. Submerge those raw veggies in your chosen dip. So, yum! So nutritious!
8 ounces organic soy or multi-grain tempeh
Frank's Hot Sauce
¼ teaspoon onion powder
¼ teaspoon garlic powder
2-3 Tablespoons butter, melted
OR melted margarine
Cut tempeh block in half, lengthwise. Cut it in thirds crosswise. You'll have 6 strips.  Turn the strips on their sides and cut the thickness of each piece in half. Spray a glass or ceramic ovenproof baking dish with pan spray. Place the 12-tempeh squares, cut side up in the baking dish. Drizzle Frank's sauce over each piece, spreading with a spoon or pastry brush to cover evenly, to your desired taste. Turn them over and roll the strips around to get sauce on both sides. If needed, sprinkle a little more sauce on the second side. Sprinkle the topside of each with onion powder and garlic powder. Cover and refrigerate 1 hour. Remove pan from refrigerator and uncover. Preheat oven to 375F. Pour melted butter over strips, brushing or using spoon to evenly cover the strips with butter on both sides.
Bake tempeh in preheated oven 20 minutes. Turn tempeh strips over and bake 10 minutes more. Serve warm with additional pepper sauce, tahini sauce or blue cheese dressing, raw veggies strips/sticks and black olives. 2 hearty servings
Original: Kitchen Maven
Creamy Tahini Sauce
This vegan sauce is quick to put together and delicious with Buffalo Tempeh (see recipe), over roasted vegetables, over steamed veggies, on a sandwich, drizzled over a salad or used as a dip for raw veggies or pita bread.
1 large garlic clove, finely mashed
½ teaspoon salt or to taste
½ cup sesame tahini
¼ cup fresh lemon juice
2 Tablespoons olive oil
¼ cup warm water, or more if needed
1-2 Tablespoons finely chopped parsley, optional
Mash garlic and salt together on a cutting board with a large knife until the garlic is thoroughly mashed. Place in a medium bowl. Stir in the tahini, lemon juice and olive oil and whisk until smooth. Add some warm water, if needed, to thin consistency. You need to add the water gradually, stirring well to get a creamy texture. Add as much water as you personally prefer for the texture you want to achieve Taste for seasoning and add more salt, if desired. Stir sauce well; pour into serving bowl. Sprinkle with parsley, if using. Refrigerate at least 30 minutes. Serve. Makes about 1 cup sauce.
Original: Kitchen Maven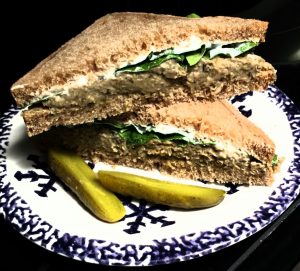 Deli Style French Lentil & Shitake Pate'
The hearty sandwiches on the menus of local delis, in my childhood neighborhood, were huge, amazing to look at, and admittedly delicious. This pate' is a vegan version of traditional delicatessen chopped "liver".  It's flavorful, hearty and a great impersonator. Try it on a sandwich with mayo or mustard, tomato, and lettuce. Or serve it from a festive bowl with crackers on the side. You won't be disappointed.
3 Tablespoons extra virgin olive oil
1½ cups coarsely chopped Shitake mushroom caps OR 1 ½ cups chopped Cremini mushrooms
½ cup coarsely chopped scallion / spring onion (white only)
½ teaspoon freshly ground black pepper
½ teaspoon ground cumin
¼ teaspoon dry red chili flakes
¼ teaspoon garlic powder OR dry granulated garlic
¾ teaspoon Herbs de Provence OR ¼ teaspoon dried thyme + ¼ teaspoon dried oregano + ¼ teaspoon dried dill
3 Tablespoons tamari sauce OR liquid amino acids OR soy sauce
2 teaspoons fresh lemon juice
1-½ cups cooked green lentils (A.K.A French lentils), warm or at room temperature
Heat the oil in a 12-inch skillet. When oil begins rippling, in pan, add the chopped mushroom caps. Cook on medium-high heat until the mushrooms lose most moisture and begin browning; you want that sear on the mushrooms. Lower heat as needed and add the chopped scallions sautéing until the scallions are softened and lightly browned in spots. Sprinkle the black pepper, cumin, chili flakes and garlic powder over the vegetables, and crumble the Herbs de Provence (or other dried herbs) overall. Stir through, cooking an additional minute. Season the warm or room temperature cooked lentils with Tamari sauce and lemon juice and combine with the vegetable mixture.
Puree the mixture in a food processor or heavy-duty blender, in batches, until the mixture is a very slightly coarse puree.  Stir well, once again. Refrigerate, packed, in covered container at least 1 hour or up to 8 hours. Stir again before serving.  Mound the mixture in an attractive serving bowl and garnish as desired.  Serve with vegan crackers or crudités, as an appetizer, or in a hearty sandwich with vegan mayonnaise and vine ripened tomatoes or pickles. 6 to 8 servings
Original: Kitchen Maven
These delightfully sweet/savory party treats are a perfect holiday appetizer. Good with coffee, red wine, mulled cider, hot buttered rum, eggnog, or cold milk.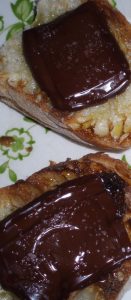 Chocolate Tapa
10 – 12 slices baguette, ½ inch thick
Extra virgin olive oil, high quality
4-6 ounces, high quality, bittersweet chocolate squares
Coarse salt (such as coarse Kosher salt)
Either broil or toast bread slices until crunchy and lightly golden. Turn off broiler, if using. Remove slices from oven. Set oven temperature at 350 F. Preheat.  Brush top side of each toast slice with olive oil. Top each slice with a square of chocolate and sprinkle lightly with coarse salt.  Heat until chocolate melts, about 5 minutes. Serve warm with a bit more olive oil and salt, if desired.  Instead of heating in the oven, these can be heated, a few at a time, in microwave for around 30 seconds or until chocolate glistens. Serve warm.    10 to 12 servings
https://www.facebook.com/Creativepenandpantry/
Find "Thrifty Comfort Cooking for Challenging times" at:
Amazon.com: Thrifty Comfort Cooking for Challenging Times: 9780578310763: Berman-Yamada, Judith, Berman-Yamada, Judith: Books
Thrifty Comfort Cooking for Challenging Times by Judith Berman-Yamada, Paperback | Barnes & Noble® (barnesandnoble.com)