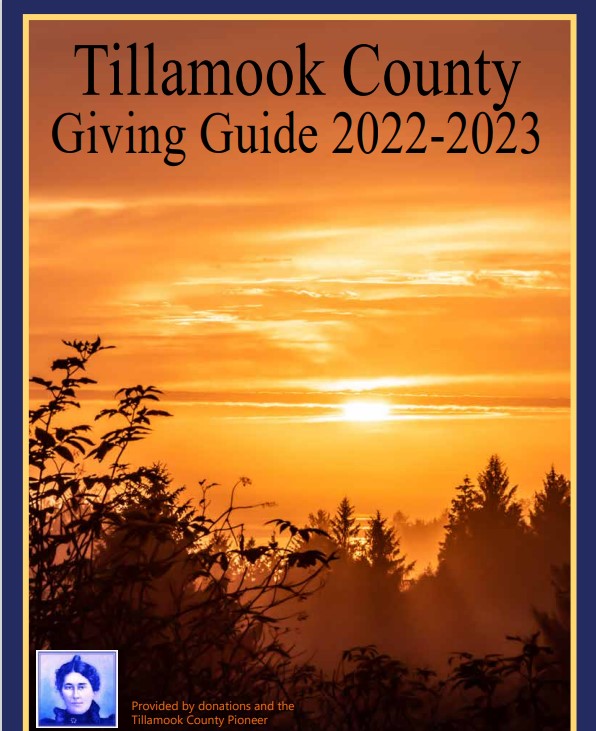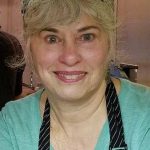 By Kitchen Maven / Judith Yamada
Today, while mulling over what I might prepare for a reasonably healthy dessert, light on the sugar and high on nutrition, a clafouti came to mind. Went through a stage, for a while, in which I prepared one of these at least monthly, then tired of it and moved on to other tempting recipes. But today just seemed like a clafouti day.
Didn't have much fresh fruit in the house, and with only one bag of frozen cherries and one of frozen raspberries, the dessert became a combination cherry-raspberry clafouti (really a flognarde) and looks delicious. The moment it came out of the oven, the idea for an egg article popped into my head.
Yes, eggs are unbelievably expensive nowadays. In the last year, the price of eggs has risen nearly 60%. There are a variety of reasons for this increase, beginning with the avian flu. The flu has impacted about 13% of egg laying hens resulting in a 5.3% decrease in production. In addition, the cost of chicken feed has increased with corn going up 18.9% and soybean costs increasing by 13%. And then there's the rising cost of labor, wages, and energy prices.  NOTE:  Locally sourced eggs have remained about the same price between $5 and $8.00 per dozen. FYI.
However, any way you look at it, eggs are still a great bargain when compared with other natural proteins. Think, for one minute, how much a beef roast, hot dogs, salmon, or shrimp cost per pound. They aren't cheap. As a reference point, a large, shelled egg weighs about 1.75 ounces. Of course, this is an average because not all eggs under the same designation weigh exactly the same amount. A dozen large organic eggs at a remarkably high price of $10.00/dozen (shelled weight) will cost less than $7.00 per pound for those incredible eggs.
Eggs are highly nutritious and can be prepared in a variety of recipes, including everything from omelets to sauces to custards, cakes, casseroles and souffles. Breakfast, lunch, and dinner are all appropriate meals for this incredible protein, containing about 78 calories (large egg) and 6.3 grams of protein. And they are high in vitamins and minerals. In fact, eggs have the highest calorie to protein ratio of all natural foods.
Recipes calling for only one or two eggs can be prepared using egg replacements and will work fine and produce a desirable finished product. In some cases, the eggs won't even be missed. The following are some options for egg replacement.
Starches: 1/4 cup mashed potatoes or 2 tablespoons potato starch = 1 large egg. Use in muffins, quick breads, or dense recipes.
Tofu: 1/4 cup pureed silken, tofu = 1 large egg. Can be used in custards and quiches, as well as brownies, or in rich recipes.
Flaxseeds: 1 tablespoon of flaxseeds with 3 tablespoons of water = 1 large egg. Use for a one or two egg replacer in butter cakes and cookies.
Whisk the ground flaxseeds with water in a bowl until it becomes a gelatinous, sticky mixture.  Then use in recipe.
Fruit or vegetable purees: 1 mashed, ripe banana or 1 tablespoon applesauce or 2 tablespoons canned pumpkin (squash) or sweet potato puree = 1 large egg. Use in muffins, quick breads, pancakes.
3 tablespoons drained aquafaba (chickpea) liquid (unwhipped) = 1 large egg 
However, many delicious, easily prepared, and nourishing egg recipes (including the ones I'm sharing today) simply won't work or taste nearly as good without this important main ingredient.  Often the primary ingredient in many varied dishes, eggs, when economically used, like many proteins, can be extended with a variety of other ingredients, to offer more servings. Due to the cost of proteins, most homemakers, on a budget, try to stretch their food dollars and their meals when using protein in recipes. Stews, soups, pies, omelets, puddings all benefit from friendly additions to extend the servings. Here are some thrifty egg recipes, so you can take advantage of this power packed food, which really isn't any more expensive than most other proteins. Enjoy!
Gardener's Seasonal Strata

You can use whatever veggies you have on hand. If you have no peppers, use broccoli. No mushrooms? Try diced zucchini. No dill weed. Try dried oregano, tarragon, or thyme.
9" x 13" baking dish
Butter for the baking dish
3 Tablespoons extra virgin olive oil
3 cups (about 1 pound) mushrooms, sliced
1 ½ cups red onion or scallion, chopped
2 cups red and yellow or orange sweet bell peppers, tops and seeds removed and cut in 2" julienne strips.
5-6 cups large (1 ½ to 2-inch) stale or lightly toasted bread cubes
1 to 2 cups sharp Cheddar Cheese OR Gruyere Cheese, OR Swiss Cheese, shredded
8 large free-range eggs
2 cups low fat milk (any kind, unflavored and unsweetened)
1 Tablespoon Dijon style mustard.
1 Tablespoon chopped pickled capers OR chopped pickle OR relish
1 teaspoon finely grated lemon zest, yellow only
¾ teaspoon sea salt
¾ teaspoon lemon pepper
¾ teaspoon dried dill weed
¾ teaspoon Worcestershire Sauce
¼ teaspoon crushed red pepper OR 1 teaspoon hot sauce
Butter a 9" x 13" shallow baking dish. Set aside. Heat olive oil in a 10" skillet on medium heat. When oil is hot, add mushrooms, cooking for 5 minutes. Add onion, stir, cover and cook for 5 minutes; stir and add peppers. Cover and cook 5 more minutes or until all the vegetables are quite wilted and softened. Uncover and allow most moisture to cook off. Remove pan from heat. Allow vegetables to cool for a few minutes. Evenly place half the bread cubes in the prepared baking dish. Top with half the cooked vegetables, then half the cheese. Repeat. In a large bowl, beat the eggs. Add the milk, mustard, capers (if using), lemon zest, sea salt, lemon pepper, dill weed, Worcestershire, and crushed red pepper. Whisk the eggs, milk and seasoning together, well. Pour the egg mixture over the strata layers; being sure all is evenly moistened. Press the strata down with a spatula, to moisten all layers. Cover baking dish with foil. Refrigerate until the next day.
Remove strata from refrigerator 30 minutes before baking. Remove foil. Preheat oven to 350 F. Bake, uncovered, on middle rack of oven for 50 to 60 minutes. When done, remove from oven and allow strata to settle for around ten minutes prior to cutting. Serves 8.
Reheats nicely in the same baking dish, covered with foil, in a preheated 300 F. oven for around 20 minutes.
Original: Kitchen Maven
Light Spinach Soufflé

Remember loving the spinach soufflé my mother bought from the refrigerated section of the supermarket. This tasty recipe, based on everyday ingredients, is a good imitation and is pretty healthy. Who knew a soufflé could be so easy?
Cooking spray
2 Tablespoons Panko breadcrumbs OR any dry breadcrumbs
10 ounces frozen chopped spinach, defrosted and squeezed of all extra water.
2 Tablespoons whole-wheat pastry flour OR all-purpose flour
1/8 teaspoon EACH salt, ground nutmeg, garlic powder, onion powder and fresh ground black pepper
¾ cup low fat milk
½ cup Feta cheese OR reduced fat Feta cheese, well crumbled OR ½ cup grated Parmesan
3 large eggs, whites and yolks separated.
¼ teaspoon cream of tartar
Place a flat metal baking pan in oven on center rack to heat. Preheat oven to 375 F.
Spray inside of 1 ½ quart soufflé / baking dish or casserole, liberally with pan spray. Coat the inside of the soufflé dish completely with the Panko breadcrumbs, turning the dish to distribute the crumbs evenly. Set prepared baking dish aside.
Combine flour and all seasoning ingredients through the black pepper in a 1-quart saucepan. Whisk to combine. Gradually, whisk in all the milk. Set at medium-to-medium high heat, whisking constantly until mixture gets bubbly and thickens, about 2 minutes. Remove from heat.
Spoon the flour mixture into a large bowl. Let stand for 10 minutes to cool. When cooled, stir in the squeezed dry spinach, the egg yolks, and the cheese until well mixed.
Egg whites and cream of tartar go into mixing bowl to be beaten. Let stand at room temperature for 10 minutes before beating. Beat the egg whites until peaks form; don't over beat or they'll be too dry. Gently stir 1/3 of the beaten egg whites into the flour/cheese mixture. Then gently fold in the remaining beaten egg whites.
Carefully turn the mixture into the prepared baking dish. Tap the filled dish on the counter a couple of times to level the contents. Place the soufflé into the preheated oven on the preheated hot metal pan. Close the oven and don't open it, even to peak, for 35 minutes. Turn on your oven light if you need to look. When done, soufflé should be puffed up, lightly browned and just a tiny bit wobbly.
Serve immediately. It will go flat sitting around. Serves 4-6
Adapted from original: Jamie Geller
Cherry Mixed Berry Buttermilk Clafoutis (flognarde)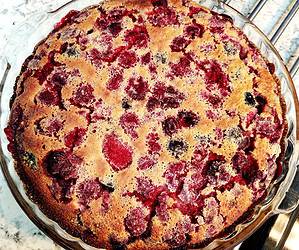 We particularly enjoy clafoutis (and flognarde) for breakfast. It's intended as a lightly sweet pudding cake of a dessert, but its fruitiness make it perfect to start the day. Clafoutis and flognarde are typically prepared with cream or half and half, but this pantry friendly buttermilk version is even lighter than usual. Although this recipe has been shared with you in the past, it's such a good one, I just had to share again.
9 – 10-inch pie baking dish
1-2 Tablespoons butter to thoroughly grease baking dish.
16-24 ounces frozen mixed fruit (cherries and berries are good) OR equal amount fresh fruit (about 3 full cups of fruit) *
3 large eggs
1/3 to 1/2 cup granulated sugar OR honey OR real maple syrup.
¼ teaspoon salt
1 cup well shaken buttermilk OR half & half.
1 ½ teaspoons real vanilla extract
½ teaspoon real almond extract, optional
½ cup all-purpose flour OR whole-wheat pastry flour OR gluten free cup for cup flour
¼ cup sliced toasted almonds, optional
Powdered confectioners' sugar, optional
Set oven rack to upper third of oven.  Preheat oven temperature to 350 F. Butter the pie baking dish well. Place defrosted drained fruit into baking dish. With a whisk, hand beat the eggs and honey or maple syrup in a medium bowl for one full minute, until mixture is lightened and smooth. Whisk in the salt, buttermilk, and extracts. Sift the flour over contents of bowl and whisk again until the custard mixture is smooth. Pour the liquid over the fruit, sprinkle with the almond slices. Bake in preheated oven 50-60 minutes until puffed and nicely browned around edges. Cool on a cooling rack at least 30 minutes. It will deflate as it cools. Slice and serve warm or at room temperature, sprinkled with confectioners' sugar, if using. 6-8 servings      *Not necessary to defrost frozen fruit for this recipe.
Original: Kitchen Maven
Valentine's Day is coming soon. My cookbook, "Thrifty Comfort Cooking for Challenging Times" contains over 100 eclectic recipes and would be a perfect gift for any aspiring cook who loves easy, thrifty, delicious, and nourishing recipes. And your purchase will also help neighbors in need. Available for purchase, online, through Amazon and Barnes & Noble, all author royalties for retail sales go directly to the Oregon Food Bank, Tillamook Services to assist families experiencing food insecurity.
Anyone residing in Tillamook County can also buy "Thrifty Comfort Cooking for Challenging Times" through Food Roots Marketplace and Food Roots will receive 100% of those sales.
Amazon.com:   Barnes & Noble® (barnesandnoble.com)
References:
Eggs – 1 Egg in Grams, Etc. | Crafty Baking | Formerly Baking911 | CraftyBaking | Formerly Baking911
'Sky-high' egg prices: A historical look at egg costs since 1980 | Fox Business
How Many Ounces in A Large Egg: How Many Eggs Can We Eat Per Day? | Iupilon