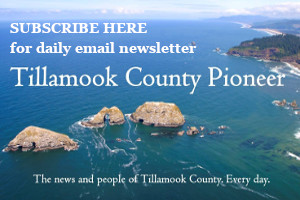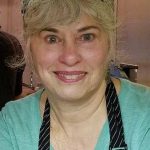 By Judith Yamada, Kitchen Maven
At this moment, my cookbook "Thrifty Comfort Cooking for Challenging Times" is being published. And we just agreed on the front cover design today. I'm so excited to get my hands on a copy and finally be able to donate 100% of proceeds from the sale of my book to the Oregon Food Bank, Tillamook County Services.
Since the pandemic began food insecurity has increased, impacting our neighbors (wherever we live) and putting an additional strain of food banks and other food resources. It's my hope that the cookbook will both inspire thrifty, simple, wholesome cooking and aid in the need for resources. There will be more news on that later, but meanwhile let's talk about comfort food.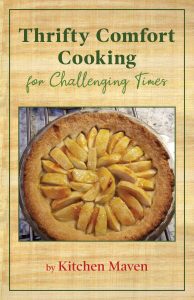 Who doesn't love comfort food? I don't know them. But I do know that we all crave the "stuff" although it means something a little different to each of us. And, of course, our desire for that comfort seems especially apparent when we're under the weather or stressed. My own "I'm too sick to eat" meal consists of frothy hot cocoa and crispy buttered toast.
As for everyday meals, comfort focused recipes can be both economical, easy to prepare and delicious. Some perfect examples of thrifty culinary contentment are Cheddar grits, potato pancakes, bean with bacon soup, macaroni and cheese, waffles, meatloaf, blackberry pie and homemade bread. At least one of those must be YOUR favorite. Here's a simple recipe for Macaroni & Cheese and a peak at the cookbook cover. Thanks for reading. Bon Appetit!
On Facebook: Kitchenmaven@creativepen&pantry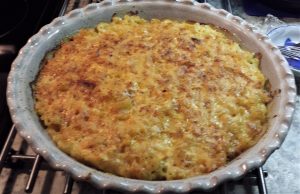 Soulful Macaroni & Cheese
Macaroni and Cheese is a thoroughly soothing kid friendly meal. Seems that everyone loves it. An African American friend once told me that she knew no one in the African American community who ever made it with a cheese sauce. Whereas nearly everyone I knew used a white sauce full of cheese for their mac and cheese. Her recipe was layered with cheese and topped with beaten egg and milk. Following is my preferred version of her take on this favorite dish. Preparation is less time consuming than the white sauce version. It's both hearty and thrifty, and adapted from the interesting and well written "Black Family Reunion Cookbook".
Set oven rack to center position. Preheat oven to 350 F. Grease a 2-quart casserole dish.
8 ounces elbow macaroni*, cooked per package directions/drained
1-pint small curd cottage cheese
2 cups sharp Cheddar cheese, shredded
1 cup low fat sour cream OR full fat sour cream
1 large egg, lightly beaten
½ -1 teaspoon salt
¼ teaspoon pepper
½ teaspoon onion powder OR 1 Tablespoon snipped chives
Paprika or smoked paprika
Combine cottage cheese, Cheddar, sour cream, egg, salt, pepper, and onion powder. Fold in the cooked, drained macaroni. Transfer to the prepared casserole dish. Sprinkle with paprika. Bake in preheated oven 40-50 minutes. 6-8 servings. Serve with salad, roasted or steamed broccoli, green beans or your favorite green or mixed vegetables.
*Gluten free, high protein, whole wheat, conventional, or plant-based macaroni may be used. We love garbanzo bean macaroni.
Adapted from original: Black Family Reunion Cookbook