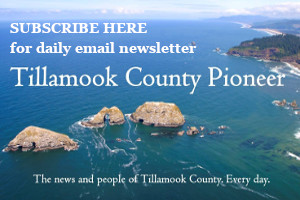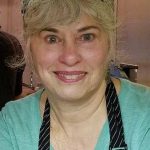 By Judith Yamada
John Adams wrote to his wife on July 3, 1776, that he believed Independence Day "will be celebrated by succeeding generations as the great anniversary festival". He called for people to celebrate the day with "pomp and parade" "cannon and musket fire" "from this time forward forevermore". The Continental Congress actually voted for independence on July 2, and Adams felt the second should be the day of celebration. When he failed to get his way, he refused to attend any July 4 celebrations or events for the rest of his life.
Early 4th of July celebrations included the firing of cannons, bonfires, parades, speechmaking, and public readings of the Declaration of Independence. Philadelphia held the first Independence Day commemoration on July 4, 1777.  The first public Independence Day celebration was hosted by Thomas Jefferson at the White House in 1801. In 1870 the U.S. congress made July 4 a federal holiday, but the day wasn't expanded to a paid holiday for federal employees until 1941.
As for food, did you know?
Eating salmon is a July 4 tradition in parts of New England
Based upon legend, John Adams and his wife Priscilla enjoyed a celebratory meal of turtle soup, poached salmon in egg sauce, peas, and boiled new potatoes on July 4, 1776.
President Zachary Taylor died in 1850 after eating spoiled fruit at a July 4 celebration. So be careful what you eat.
Americans typically consume 150 million hot dogs on Independence Day.
As of 2016, July 4 was the number one holiday for beer sales in the U.S.
Undoubtedly the best-known 4th July tradition is the barbecue. About seventy-four million Americans will light up that barbecue for one giant holiday backyard grill fest.
That's it for the history, and if you still need a couple of really delicious, easy, fairly healthy recipes for your celebration, you might want to try one of these.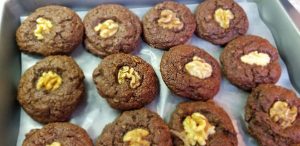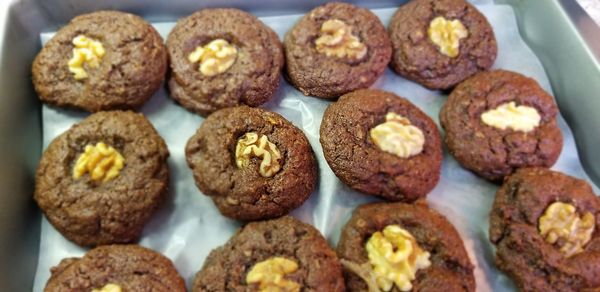 Chocolate Almond Drop Cookies
This is an original recipe I created when I wanted to enjoy a chocolaty, protein rich, high fiber cookie with little added sugar and use up some ingredients in my pantry. Now, that may not sound as good as they really are because these cookies are delicious, gluten free, easy to prepare and keep extremely well.
8 large whole Medjool dates with pits
2 cups water
½ cup vegetable shortening OR coconut oil OR unsalted butter
¾ cup bittersweet OR semisweet chocolate chips
¼ cup real maple syrup OR honey OR agaves nectar
2 large eggs, well beaten OR equivalent amount flax eggs +1 teaspoon cider vinegar
1 ½ teaspoons vanilla extract
½ teaspoon almond extract, optional
1 ½ cups ground natural almonds (almond meal)
¼ cup quick rolled oats (not instant)
3 Tablespoons unsweetened baking cocoa
½ teaspoon salt
½ teaspoon baking soda
Walnut halves OR maraschino cherries
Bring water to a boil. Pour it over the whole dates in a heat resistant small bowl or measuring cup. Set aside for 30 minutes.
Meanwhile, melt shortening; remove from heat and add chocolate chips. Stir until chips have melted.
Remove pits from cooled dates, saving all liquid. Chop or mash the pitted dates with a potato masher, pestle or large spoon until pieces are very small and nearly a puree. Alternately, puree until nearly smooth in food processor.
Combine almond meal, oatmeal, unsweetened cocoa powder, salt, and baking soda in a large bowl. Whisk well.
Combine chocolate mixture, maple syrup, well mashed dates including liquid, beaten eggs and extracts. Stir well.
Add wet ingredients to dry ingredients.  Stir well. Refrigerate dough at least 30 minutes to firm dough so it bakes properly.
Preheat oven to 350 degrees F
Line large baking sheets with parchment paper. Using a 1 ½ – 2 Tablespoon scoop, place dough balls 2-inches apart on prepared baking sheets. Press a walnut half or cherry into the top of each dough ball. Bake in preheated oven 10-12 minutes. Cool 10 minutes on baking sheets, then transfer to cooling rack until completely cooled. Store completely cooled cookies, between squares of wax paper, in a cookie jar or container with a seal to keep cookies fresh. Stored in this manner, the cookies will be delicious for at least two weeks. Makes about twenty cookies depending on size.
To make ice cream sandwiches:
Freeze cookies in a single layer until hard. Soften ice cream until just soft enough to easily spread on cookies. Use about 2 Tablespoons to ¼ cup softened ice cream for each sandwich. Press a top cookie over ice cream, pressing gently. Wrap each sandwich with plastic wrap or wax paper and refreeze in a freezer bag until ready to enjoy.
Original recipe: Kitchen Maven 2022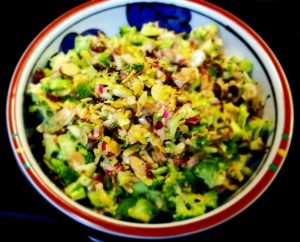 And if you're still looking for a really great salad to enjoy with your barbecue, try "Favorite Broccoli Salad", easy and delicious. It's on the Cookie and Kate website Favorite Broccoli Salad Recipe – Cookie and Kate
References:
Parade; June 18, 2022, "What's the History of July 4th".
History.com; June 21, 2022, "4th of July Independence Day".
Huff Post; July 3, 2013, "July 4th Food History Smithsonian Share Secrets of Independence Day Favorites".