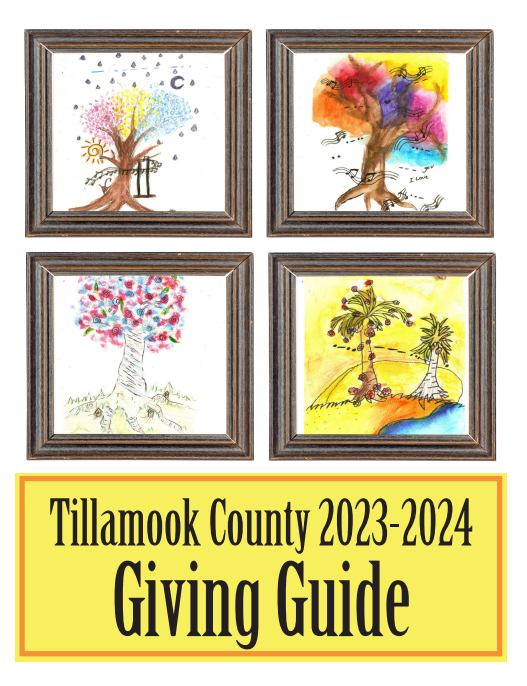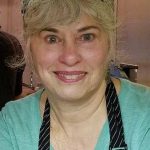 By Judith Yamada, The Kitchen Maven
Although the names sweet potato and yam are used interchangeably, these tubers belong to separate plant families and are quite different. In fact, sweet potatoes aren't even a close relative to potatoes.
This starchy root vegetable is long and tapered with a smooth skin that can vary in color from beige to orange, brown or purple. Pale beige or light golden fleshed sweet potatoes have a much drier texture than the darker fleshed orange variety and are also less sweet. This robust (dark or light) vegetable has a storage life of around three months if kept in a cool dry place.
The bright orange variety of sweet potato is what Americans are typically used to finding at the grocery store, and the variety we most often serve at our holiday tables. They are fluffy and sweet and delicious in both dessert and savory recipes.
As for the health benefits of sweet potatoes: Orange fleshed sweet potatoes are rich in beta-carotene which converts to vitamin A (an antioxidant) in the body. Vitamin A supports vision and a healthy immune system. They're a reliable source of B6, a regulator of metabolism, and are rich in vitamin C, potassium, and fiber. Incredible that an average sized sweet potato contains only 135 calories.
Well, it's not too soon to plan those holiday meals – especially if you're the chief cook and bottle washer. So, back to the "quandary"; what holiday worthy sweet potato dishes might adorn our holiday tables without ruining all those glowing sweet potato facts I just shared with you? How about recipes that aren't slathered in globs of marshmallow and brown sugar?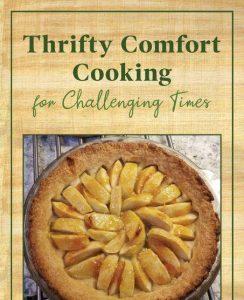 Following are recipes for Cajun Sweet Potato Biscuits and for Scalloped Apples & Sweet Potatoes with Walnuts & Cranberries. Both are in my recently published Cookbook, "Thrifty Comfort Cooking for Challenging Times" and 100% of author royalties go directly to the Oregon Food Bank to assist folks dealing with food insecurity. The cookbook is available on both Amazon.com and Barnes & Noble.com. It's an eclectic cookbook to suit all diets and contains over 100 recipes. Thanks for your support. Hope you enjoy these tasty original recipes. www.kitchenmaven.org
Amazon.com : thrifty comfort cooking for challenging times
Thrifty Comfort Cooking for Challenging Times by Judith Berman-Yamada, Paperback | Barnes & Noble® (barnesandnoble.com)
Cajun Sweet Potato Biscuits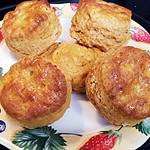 These tender, low fat biscuits are a perfect way to use up extra sweet potatoes (or yams). I sometimes bake an extra sweet potato for dinner and use it to prepare these slightly sweet and spicy biscuits within a couple of days. They come together quickly and contain more fiber and vitamins than traditional biscuits. Serve hot from the oven or warm with butter, jam, honey, cream cheese or sharp cheese or serve on the side with a bowl of soup, beans or stew.
Preheat oven to 425 F. Line a metal baking pan with parchment or foil.
2 cups whole-wheat pastry flour or white whole-wheat flour (all purpose flour works too)
1 Tablespoon baking powder
¾ teaspoon salt
½ teaspoon baking soda
1 Tablespoon sugar
1/8 – ¼ teaspoon ground cayenne pepper
¼ teaspoon ground cinnamon
¼ teaspoon ground ginger OR nutmeg
¾ cup cooked, peeled, mashed sweet potato or yam (canned works too)
2 Tablespoons melted butter or margarine OR refined coconut oil
½ cup milk (any kind, unsweetened and unflavored)
Combine dry ingredients in medium large bowl. Whisk well.
In a smaller bowl, combine the mashed sweet potato, melted butter and milk, stirring well.
Stir the wet mixture into the dry mixture.
Knead the dough 5 or 6 times, turning the dough over itself to create layers.
Flatten dough to ¾ inch thickness.
Cut with a 2-½ inch biscuit cutter.
If you want biscuits with lightly crisp browned outsides, evenly space biscuits in prepared pan so they aren't touching. If you want them all over soft, place them closer together.
Bake the biscuits in the preheated oven for 12-15 minutes, or until bottoms are golden.
Yields about 12 biscuits.
Original: Kitchen Maven
Scalloped Sweet Potatoes & Apples with Walnuts & Cranberries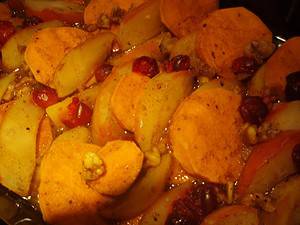 (Gluten free and vegan or vegetarian)
People seem forever looking for a better sweet potato or yam recipe; something simple and wholesome (sans marshmallows – please) yet lovely to look at and even better if it's filled with both nutrition and flavor. Try this original recipe for spiced scalloped apples and yams (sweet potatoes) with toasted walnuts and Oregon cranberries. It takes about 10 minutes to prep and bakes without any checking and fussing. It makes an attractive (inexpensive) presentation for a special occasion, and you'll be delighted with the simplicity and the taste.
1 Tablespoon salted butter or vegan margarine, for baking pan
2 or 3 medium Oregon garnet yams or sweet potatoes, peeled and sliced in ½ inch thick slices
3 or 4 large Oregon apples (two types if possible: (Fuji, Pink Lady, Golden Delicious), cored, partly peeled (in strips) and sliced in ¾ inch thick slices
¾ cup walnut chunks
½ cup raw Oregon cranberries – unsweetened (fresh or frozen)
¼ cup salted butter OR vegan margarine, melted
1/3 cup real maple syrup OR honey
½ teaspoon ground cinnamon
½ teaspoon freshly ground black pepper
¼ teaspoon salt
¼ teaspoon nutmeg, freshly grated
¼ teaspoon ground cardamom OR ground coriander
Generously grease a 9" x 13" oven safe glass or ceramic baking pan with butter or vegan margarine. Preheat oven to 375º F. Place oven rack in center position
Alternate yam and apple slices (scallop) decoratively, in rows, in prepared baking pan
Sprinkle walnuts and cranberries over yams and apples:
In the saucepan used to melt the butter, combine the butter with maple syrup (or honey) cinnamon, black pepper, salt, nutmeg and cardamom (or coriander). Pour syrup or honey mixture evenly over all in the baking dish.
Bake, covered with foil, at 375 F. for around 35 – 45 minutes. Remove from oven; uncover and serve. This is healthy, colorful and almost like eating dessert. A good side dish with poultry, pork, bean and rice herb pilaf or stuffed winter squash. Serves 4.
Original: Kitchen Maven