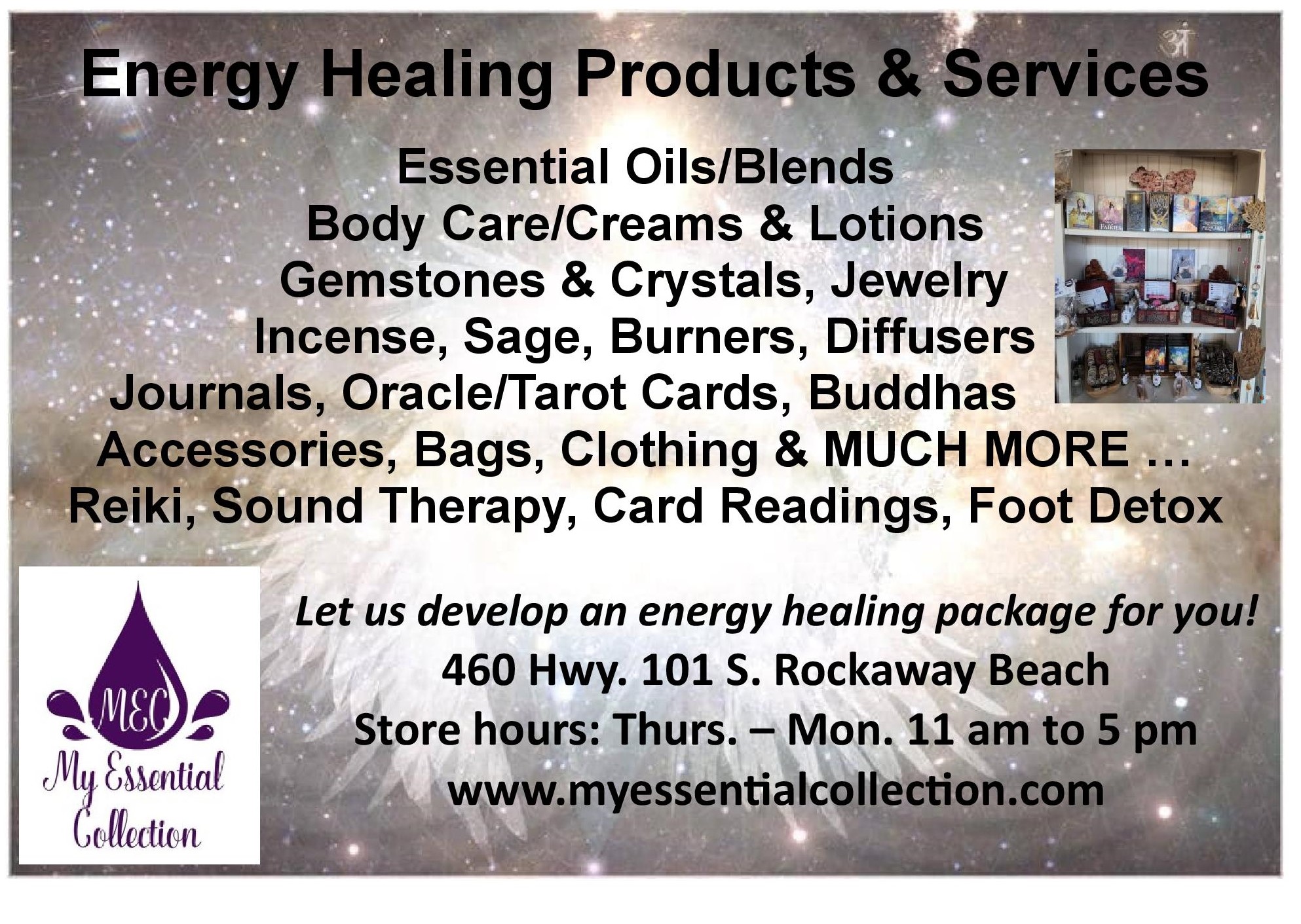 By Judith Yamada
It's pretty common to read about the newest food trends and what's currently considered the greatest appliance since the toaster. Whether it be Instant Pot pressure cookers with variable options, Vita mix heavy duty blenders, Crock pot slow Cookers, Kitchen Aid Mixers or the very best electrical device for mixing and shaping pasta or brewing cold press coffee, new kitchen "must haves" pop up regularly.
Of course, these mostly desirable, drudgery saving tools are often the answer to a cook's kitchen prayer. They can save us from the expenditure of a lot of elbow grease and time. But, let's face it, they are typically expensive and owning too many of these labor saving devices will result in the need for enlarging our counter space or marching out to the garage to retrieve these, often cumbersome, appliances – then marching them back in there when the work is done. It's evident to me that the more of these desirable but usually cumbersome items we own, the more space we need for them. Yes, I have them all and utilize their magic on a somewhat regular basis. But this post is about the little guys; those under-appreciated little kitchen helpers that take up modest space in drawers and on counter tops and don't cost an arm and a leg. Today, I'll share my favorites with you, and hope you'll find them as helpful as I do.
Aside from a set of excellent, well balanced sharp knives, which are expensive and well worth it, my favorite kitchen assistants fit into drawers and cost under $30.00. In fact, most cost a lot less and are worth their weight in gold.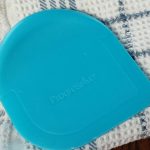 A silicone or bamboo pan scraper makes short work out of sticky oatmeal pots and baked on scrambled eggs, rice, pudding or cheese sauce. It's tiny and dependable and sits right where it gets use. Boy does this simplify the hand washing of messy pots and pans. Silicone or Bamboo Pan Scraper – Progressive International, Pampered Chef <$5.00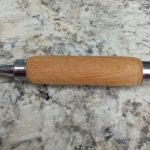 I found my pastry/pizza dough roller at Bob's Red Mill in Milwaukie Oregon. What a great tool! It will spread any dough, even yeast dough, or evenly distribute pat-in pie dough; it reaches into narrow corners and distributes the dough, into tight spaces, much more evenly than one could do with a traditional rolling pin or with your fingers.
Pastry/Pizza/Dough Roller – Norpro <$5.00, Bamber <$10.00 Many cooks have arthritis or carpal tunnel syndrome, so trying to open a can with a traditional can opener is pure torture. Many of the automatic openers need to plug in or use batteries. Not so, my rechargeable, cordless hand-free can opener. It needs charging every so often, and dances merrily around any size can, cord free, while I focus elsewhere. It's such a relief. Rechargeable/Cordless/Hands-free Can opener – Hamilton Beach <$30.00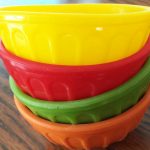 It may not seem important, but measuring spices and seasoning, prior to starting a recipe, is both organized and a means of simplifying all future steps in the process of preparing that new entree or fancy cake. Working with only what's needed on the countertop is the best path to finished success, and allows more room for the project. That's why I love silicone pinch bowls for holding measured seasoning prior to incorporating in the final masterpiece. Measure seasoning or leavening into pinch bowls, and put all those jars and boxes back in the cupboard or spice rack. You won't forget any ingredients and you'll have exactly what's needed within reach. I prefer silicone pinch bowls because they're pliable, unbreakable and fit nicely into drawers. Silicone Pinch Bowls (for measured spices) – Norpro Silicone Mini Pinch Bowls <$8.00, Trudeau Silicone Pinch Bowls <$10.00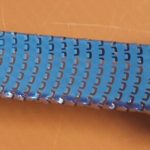 Original Microplane classic graters (or similar brands and sizes) are in endless use, in my kitchen, for grating citrus zest, nutmeg, garlic, chocolate, Parmesan, etc. They're versatile, wash easily and store handily in a standing container on the counter or hanging from a hook on a kitchen-shelving unit. And they're dishwasher safe. Zester/Grater – Microplane Classic Series <$15.00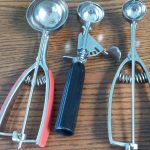 Lots of companies make variety scoops, with release, in many sizes. Two or three different sizes are all most cooks ever need. They add a bit of control and consistency to scooping out cookie dough, tart filling, devilled eggs, cup cakes, frosting, meatballs and so much more. Less guessing and less messing makes for happier kitchen play. Variety Scoops with release – Wilton, Norpro, Jenaluca <$20.00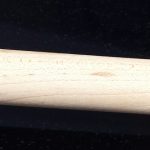 A tartlet tamper will cut tartlet preparation time, at least, in half. Simply use your appropriate releasing scoop for the tartlet pastry, put each pastry ball in the pans and press the middle of each with the tamper. No more piddling around with dough balls in tiny pans.
Tart Tamper – Fox Run Wood Tart Tamper < $5.00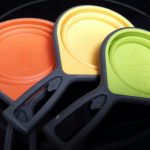 Folding measuring cups have a couple of advantages; they take up much less room in drawers and they're easier and lighter to transport, should your cooking take you away from the confines of your own kitchen. Folding Measuring Cups – Squish, Fawei <$10.00 Instant Read Thermometers are a must for bread bakers, cheese and candy makers and pastry chefs. If you make yeast dough, you need one. Instant Read Thermometer – Thermapro, Habor <$15.00 Board Scrapers are perfect for making hand made pasta, breads and rolls. They can be used to combine ingredients. And they easily scrape up all that dough that may need to be mixed into your recipe but is next to impossible to remove from the pastry board with your hands. Board Scrapers – Norpro (stainless steel) , J.B. Prince (silicone) <$10.00 Happy cooking!