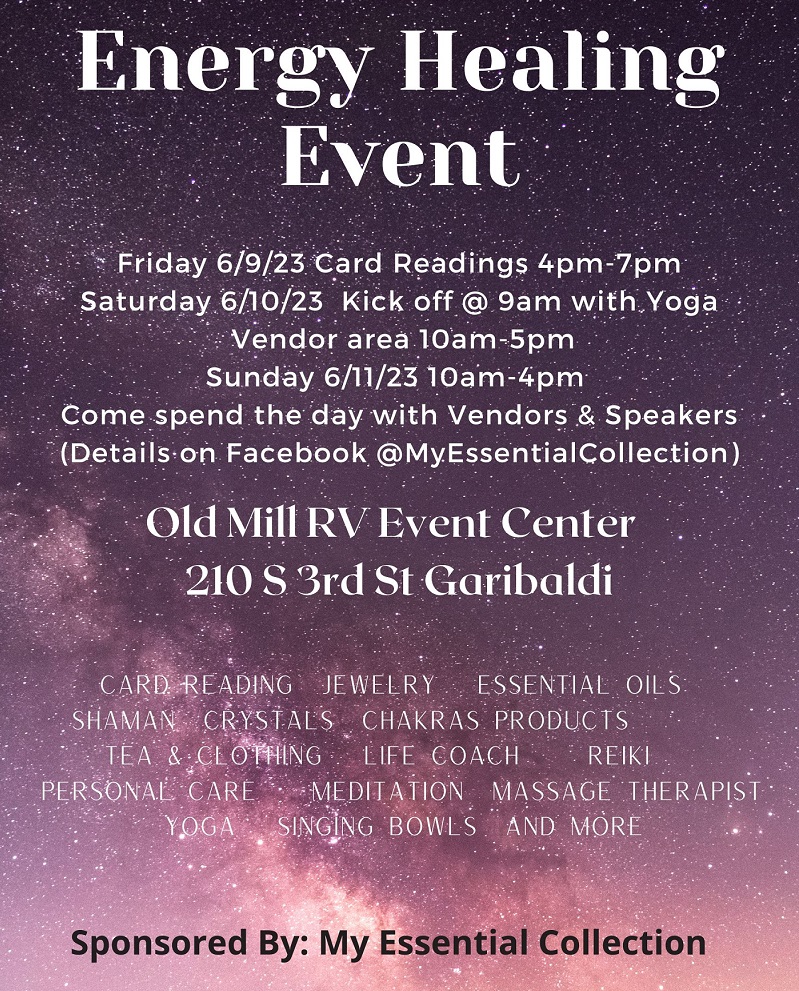 By Judith Yamada
Have an apple. Apples are sweet edible fruit produced by the apple tree (malus pumila). There are over 7500 varieties grown worldwide. Apples originated in the mountainous region of present-day Kazakhstan. According to Cornell University, the trees grew up to 60 feet in height, produced fruit in sizes ranging from a marble to softball, and were found in a variety of hues from red to green and yellow to purple.
One of the most cultivated fruits in the world, the apple is often attributed miracle powers. Most of us are familiar with the old Welsh adage "An apple a day keeps the doctor away". According to Medical NewsToday, Live Science and other sources, that adage is true, and the apple is a veritable powerhouse of nutrition.
Studies show that apples are a good source of vitamin C, B complex and fiber (especially the skin). A number of research studies indicate that apples may be one of the healthiest foods we can eat. Based on the outcomes of these studies, apples reduce the risk of stroke, heart disease and type 2 diabetes and lower bad cholesterol. And apples are high in polyphenols, a source of health protecting antioxidants.
To get the greatest benefit you should eat both the flesh and the skin. Most apples will have pesticides on them unless they're labelled organic. The Environmental Working Group, a non-profit environmental and human health organization, has stated that 98% of conventionally grown apples have pesticide on the skin. The best thing to do is eat organic fruit whenever possible. If not possible, then wash conventional fruit well and scrub with a fruit/vegetable brush. Skip those chemical washes; they're not recommended.
If you've never cooked with apples, you're missing quite a treat. Nowadays, a number of apple varieties (depending on where you live) are available year round. There are early, mid season and late growing types. For best flavor and a better selection get them when they're ripe and ready, in autumn, the beginning of apple harvest. Many orchards grow them for purchase, already picked, and some allow you to pick your own.
When cooking with apples, remember to use the correct apples for your purposes. A snacking apple used for baking, may produce a dry baked good or have a texture, when cooked, that is inappropriate for the finished product. Some of my favorites for baking are Braeburn, McIntosh and Golden Delicious.
Braeburn: Crisp, aromatic, sweet-tart; good for both cooking, snacks
Cortland: A white-fleshed slightly tart, aromatic, all-purpose apple
Fuji: Sweet and crisp
Gala: Sweet with crisp, yellow flesh, and good for salads, snacks
Golden Delicious: An all-purpose variety with mild, crisp flesh
Granny Smith: Firm, juicy, crisp, tart
Jonagold: Tangy-sweet, good for salads or baking
McIntosh: Slightly tart, aromatic, juicy, all purpose
Red Delicious: Sweet, juicy, familiar; best fresh
Rome Beauty: Best for baking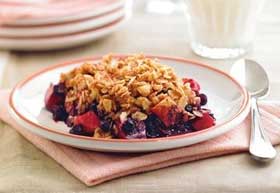 Apple-Berry Crisp
Filling
2 cups cubed cooking apples or all purpose apples (½ inch cubes)
2 cups fresh blueberries
2 cups fresh strawberries, thickly sliced
1-tablespoon fresh lemon juice
1 teaspoon finely grated lemon zest (yellow only)
2 tablespoons granulated sugar
2 tablespoons cornstarch
Crisp
1-cup whole-wheat pastry flour
1 cup rolled oats
¾ cup packed brown sugar
¾ -teaspoon ground cinnamon
¼ -teaspoon ground cardamom
¾ cup cold butter, sliced or cubed
¼ teaspoon salt
Preheat oven to 350 degrees F. In a large bowl, gently toss fruit, lemon juice, zest, granulated sugar and cornstarch. Set aside. In a second large bowl, combine the crisp ingredients, cutting in the butter until the mixture is crumbly. Press half the crisp mixture into a 9" x 13" baking pan. Bake in preheated oven for 10 minutes. Cool the baked layer on a rack for another 10 minutes. Cover the baked crisp layer with the prepared fruit. Crumble the remaining crisp mixture evenly over all.
Bake in the preheated oven 35-40 minutes or until the fruit is bubbling and the topping is golden. Serve warm or at room temperature. If desired, top with whipped cream or a dollop of plain whole milk yogurt. Serves 6-8
Kitchen Maven recipe
Sources: LiveScience.com, All About Apples: Health Benefits, Nutrition Facts and History
MedicalNewsToday.com, Apples: Health benefits, facts, research