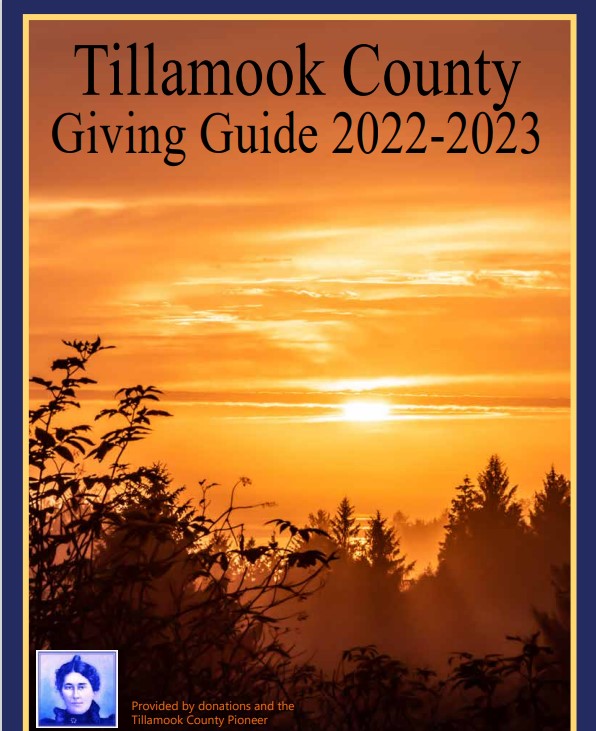 On May 29, 2021, 10:05 pm, Tillamook County Sheriff's Office and Tillamook Fire Department responded to a report of two boats stranded on the mud in Tillamook Bay. It was reported that there were 13 people involved and that some people were in the water attempting to swim back to shore.
Marine Deputy Dennis Greiner launched a TCSO boat with Deputies Ethan Ault and Yonty Urrutia onboard. "We were able to get four of the younger and coldest victims loaded onboard and brought them to awaiting fire and medical personnel at Memaloose Boat Ramp," said Deputy Greiner.
Meanwhile, Deputies Kelly Awe and Billy Cloud launched a second TCSO vessel, a drift boat, from the banks of Bay Ocean Rd. "Luckily it was a slack tide with no wind, so rowing the drift boat was relatively easy," said Marine Deputy Kelly Awe. They brought four people back across to the shore. The remaining five people that were on the two boats, had successfully swam across prior to the arrival of first responders.
Due to the number of potential victims needing medical care, this incident was dispatched as a Level 3 Mass Casualty Incident (MCI). "We deployed our MCI trailer, established Incident Command and triaged patients, handed out blankets and hot packs and initially put patients in fire trucks to warm them up," said Tillamook Fire Marshal Reuben Descloux.
In a Level 3 MCI in Tillamook, fire departments from Garibaldi, Bay City and Netarts-Oceanside send personnel to assist at the emergency and also covering the fire district. Three victims were brought to Adventist Health Tillamook Hospital for treatment for hypothermia.
This morning, Deputies attempted to return boat owners to their vessels in order to remove them from the bay, but the water was still too shallow. "We should be able to retrieve the boats later this afternoon on the incoming high tide," said Deputy Awe.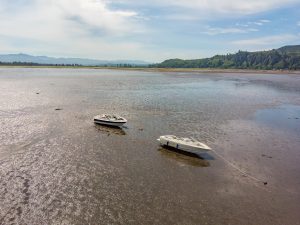 TCSO wants to reminds boaters that the tidal exchange in Tillamook County Bays and Estuaries can be dramatic and boats get stranded on mud and sand bars regularly. It is never a good idea to try and swim back to shore as it takes only minutes for hypothermia to set in making swimming difficult or impossible.
TCSO has a few tips for those boating in our waterways, especially during tidal events. "Know where you are going, what the tides are, and what the weather conditions are forecasted to be," said Deputy Awe. "Always have enough personal floatation devices for everyone onboard, carry a fully charged cell phone, extra warm clothing and food and water onboard in case you have to sit and wait for the tide to come in."
Deputy Awe added the those stranded should not attempt to swim back to shore. Instead they should call 911 and wait for rescuers to respond to assess the situation, and plan a proper response. Additionally, boating at night also presents many more dangers and challenges and should be avoided.