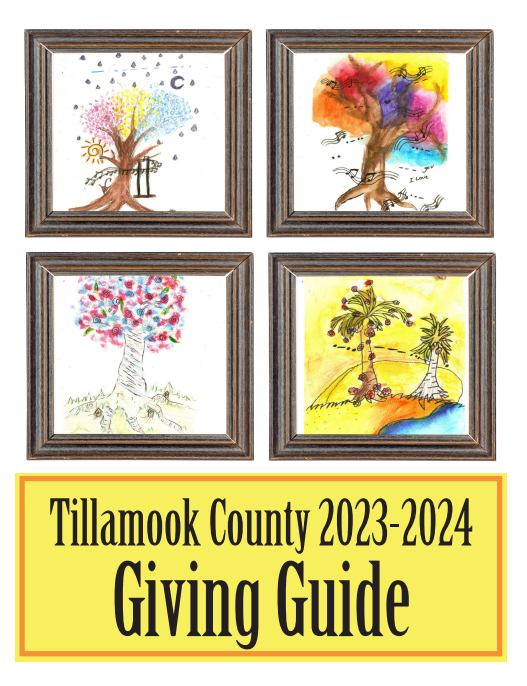 North Coast Land Conservancy's Marine Reserves Program is seeking participants for its Land-to-Sea Community Science BioBlitz, running now through July 17 in and around Cape Falcon Marine Reserve.
A bioblitz is a communal effort to identify and record as many distinct species in a designated area—and within a specific timeframe—as possible, in order to collect long-term datasets. It's also a great opportunity to get outdoors and learn more about the surrounding marine environment in a fun, engaging way.
Participating in the bioblitz at Cape Falcon Marine Reserve is simple and requires no defined commitment. You can do it independently at your convenience.
The first step is to download the iNaturalist app onto your mobile device and join our project in iNaturalist (Search "BioBlitz! 2022 at Cape Falcon Marine Reserve"). Then, any time during the bioblitz, head down to Short Sand Beach, Falcon Cove Beach and Neahkahnie Beach (all along the marine reserve site) to look for various species and document your observations in the app.
If you don't know exactly what something is, don't worry! Just snap a picture and add it to the project. Researchers and other users from around the world work to identify all recorded species in iNaturalist.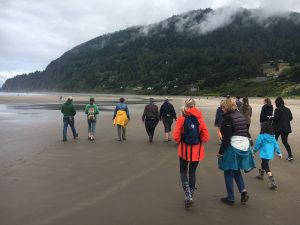 In conjunction with the monthlong project in iNaturalist, NCLC is hosting an in-person "bioblitzing" excursion from 8:30 to 10 a.m. Saturday, July 16, at Neahkahnie Beach, adjacent to Cape Falcon Marine Reserve. This activity will be led by Marine Program Coordinator Kristin Bayans, in partnership with Oregon Coast Aquarium. It is free and open to the public, but registration required.
Additionally, the participant who records the most species during the monthlong project will receive an excursion with Garibaldi Charters valued at $300. To sign up for the July 16 event or to learn more about the Land-to-Sea Community Science BioBlitz, visit NCLCtrust.org/on-the-land or email Bayans at kristinb@nclctrust.org.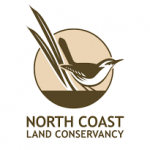 About North Coast Land Conservancy: North Coast Land Conservancy, headquartered in Seaside, is one of Oregon's leading land trusts. Currently it protects more than 60 habitat reserves and conservation easements between the Columbia River and Siletz Bay. Learn more about the organization at NCLCtrust.org.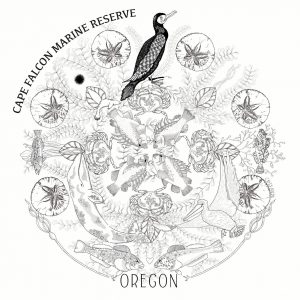 About Cape Falcon Marine Reserve: Cape Falcon is the northernmost site within Oregon Department of Fish & Wildlife's Marine Reserve Program. It was established in 2016 for conservation and scientific research. The site is located on the Oregon North Coast, between the towns of Cannon Beach and Manzanita. The 20-square-mile site encompasses the marine reserve, as well as two marine protected areas.