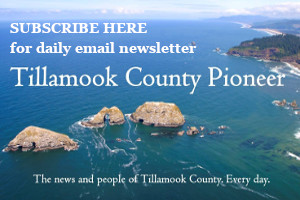 This weekend — March 29-31 — will be the last weekend for the "Inspired by Words" show at the Hoffman Center for the Arts Gallery. The gallery will be open from 1 to 5 p.m. each day.
Community artists combined to offer works that include words, phrases, or language to express emotions and ideas. Ceramics, painting, collage, and other art forms are included.
The Hoffman Gallery, 594 Laneda Ave., Manzanita is free and open to the public. For more about Hoffman Center classes, programs and events, go to hoffmanarts.org.