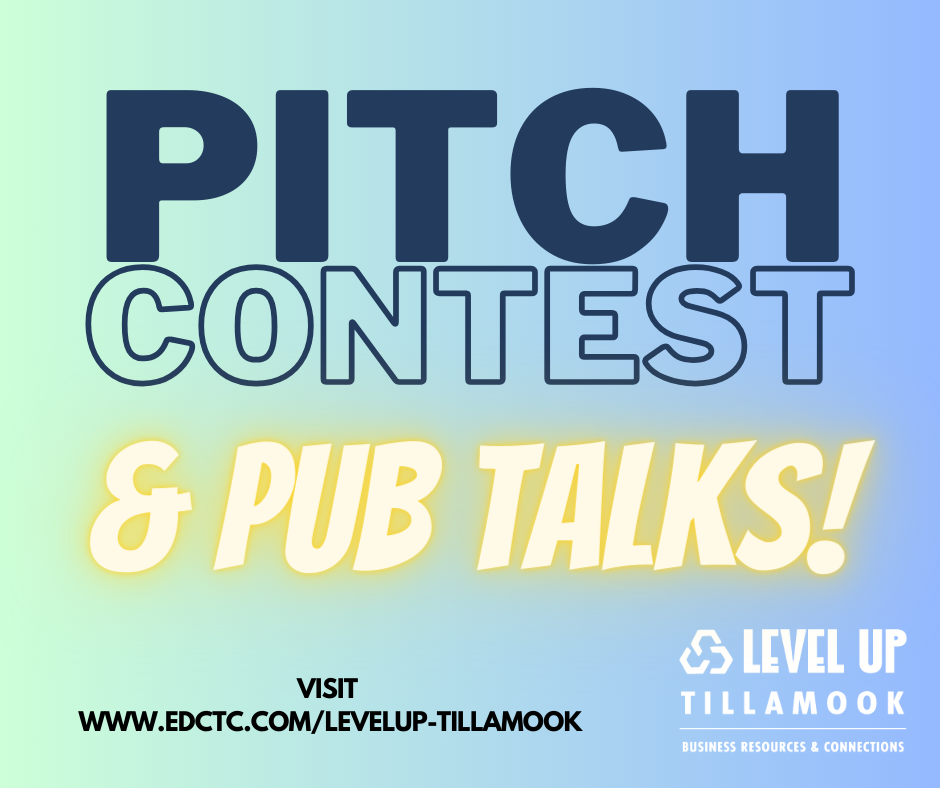 The Bay City Arts Center (BCAC) is pleased to announce its 2022 Performing Arts Series kicking off February 26th with local folk musician Lauren Sheehan. She will perform an all-acoustic concert on Saturday, February 26th in honor of Black History Month. Doors will open at 6:30PM and the show will start at 7:00PM. The program will feature country blues and other songs, with stories and historic context about the music and the musicians from whom she learned. The performance will also feature several vintage guitars dating from 1916 to 1964. Tickets are by donation–pay what you can–$20 suggested. Reserve your tickets via email (baycityartscenter@gmail.com) and pay for them at the door. Unclaimed tickets will be released for sale at 7:05PM. Only 50 tickets will be sold to ensure reasonable social distancing. Vaccine cards and masks will be required for entry. Lauren is also offering personal coaching and lessons earlier in the afternoon of the 26th which can be arranged via email (see her contact info below).
Lauren Sheehan is a renowned finger-style guitar player and singer who began learning blues 25 years ago from National Heritage Fellows and other fine players, mostly from the south. She is a Tillamook resident and a touring musician who has played major festivals, clubs, concert series and bars across the country. She is an unusual folk musician in that she is classically trained but also learns from and loves oral tradition and playing by ear. During the pop-folk 70s, she was influenced by Bonnie Raitt, Taj Mahal and New England fiddle music, seeking out folk festivals, workshops, country dances, music jams and song sessions all over the country. She gravitates to social music–music that is played live, around, for and with others–creating and adding to a social context and community culture in the most natural and organic way. Her broad repertoire includes Great Grandmother's parlor songs, fiddle tunes, old time and bluegrass, tin pan alley, early jazz and blues, old country, Stephen Foster songs, modern folk and originals.
Lauren's exceptional artistry has been featured in appearances on NPR, the BBC, Sirius XM Radio, 4 CDs that charted at the top of national folk radio, a Portland Music Award for outstanding achievement in folk, inclusion in the Library of Congress as part of the MusicBox project, and playing 15 heritage Gibson Banner guitars for the companion CD to the history book,  Kalamazoo Gals: A Story of Extraordinary Women & Gibson's "Banner" Guitars of WWII.
The BCAC is a community gathering space featuring art galleries, a performance hall, a dining hall, a recording studio, and a radio station, all wrapped up in one historic building in downtown Bay City. It's also a collection of volunteers and friends who come together in the name of community, art, expression, and reverence for the beauty of the North coast. Find the BCAC's current Performing Arts Calendar attached to this email, and on its web site: https://baycityartscenter.weebly.com
Afternoon coaching/lessons available by arrangement. Email: Lauren@laurensheehanmusic.com
To reserve tickets or for more information call Rob at 503-523-8387 or email: baycityartscenter@gmail.com
Here is the concert music schedule for 2022: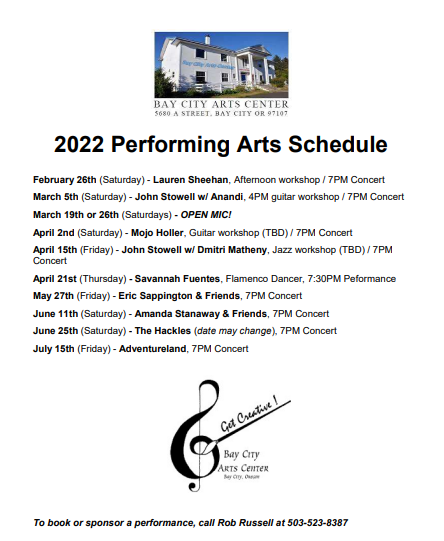 https://baycityartscenter.weebly.com
On the corner of 5th & A Streets in downtown Bay City.
Bay City Arts Center NPO #82531