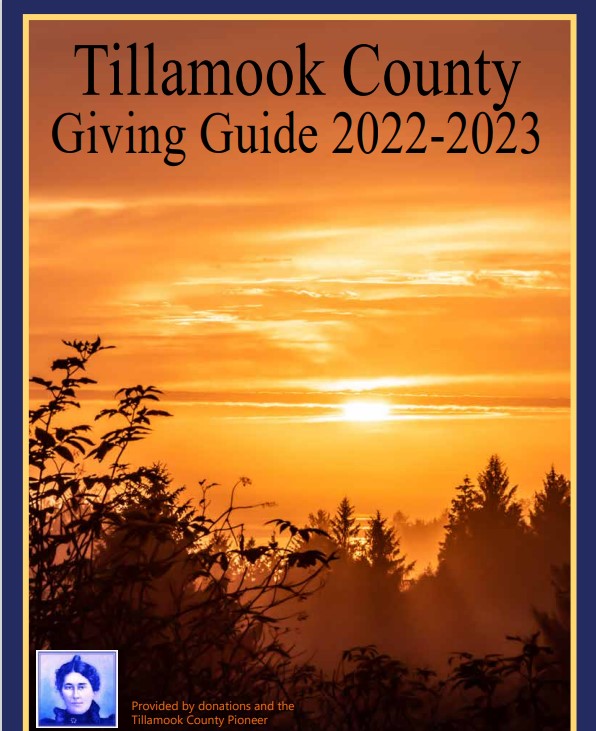 EDITOR'S NOTE: Our email and messenger inboxes have been filling with stories, letters, photos and videos of the invasion this weekend, during the summer and that continues today. South County resident Lynnae Ruttledge sent an email to local and state leaders that documented over 200 cars parked along Sandlake Road on Saturday, and outlined the problems being experienced throughout Tillamook County and along the Oregon Coast, and Commissioner Baertlein and State Parks Director Lisa Sumption sent their prompt responses:
From Bill Baertlein, Chair, Tillamook county Board of Commissioners
I agree that the situation has become untenable with the tourists. This is not limited to one area of the County. We have had reports from Oceanside of driveways being blocked and more tourists without face masks flooding the community. I have heard that there were over 100 tourists illegally camping at Bay Ocean Spit. With the State Police all in Portland to battle the rioters our Sheriff has had to do double duty for County law enforcement. He has put all hands on deck for patrol but with the number of tourists coming in it is impossible to keep up with the traffic accidents, Sandlake girl and boy toy accidents, the first time campers overwhelming our forests with camp fires. The Sheriff has all his personnel on duty and it is just not enough. We have literally ran out of no parking signs. The "visitors" seem to think that when they come to the coast they are special and do not need to follow our no parking signs and that everyone's' private property is theirs.
We are not alone in this problem. State Parks has had horrendous cuts to personnel and has staffing shortages for their parks. We have heard over and over again about the terrible attitude the campers have and how staff cannot wait until this year is over.
There are no quick solutions to this problem. The more signs we put up the more folks are squeezed into peoples private yards and driveways. We do not have the capacity to enforce all the parking problems and keep our County safe from crime. We closed beach access though County owned land but people figured out how to access the beach through other access points causing traffic problems all over Pacific City. We closed Bay Ocean Spit access but this upset many of our residents. We are going to consider a $10.00 daily parking fee for our parking areas. Residents could purchase an annual pass. The funds would go to parking enforcement. I would like to start a joint committee with State Parks and Federal Parks and State Forestry to look at a unified approach to tourism.
From day one of the Transient Lodging Tax I have fought to keep promotion of Tillamook County to a minimum until we could come up with a tourism managements plan. It took me 5 years to get a plan done. our residents have asked that we limit or even eliminate our promotion of Tillamook County and use the funds for tourism management and facilities. I fear that the original funds spent like coming out a fire hose to promote Tillamook County has let the genie out of the bottle and we will never be able to get it back in. This may be a chronic illness that we will just need to live with.
I have put this on the agenda for Wednesday's Board meeting* at both the 8:00 AM and 10:00 meeting for discussion.
*Here are details to phone in to the BOC meeting tomorrow 8/19/20
• Tillamook County Board of Commissioners Workshop: Wednesdays at 8:00 a.m. (Teleconference Only)
Dial 971-254-3149, Conference ID: 736 023 979# Agenda items are generally for discussion only. Certain items may also be scheduled for consideration.
• Board Meetings: Wednesdays at 10:00 a.m. (Teleconference & Live Video at tctvonline.com)
Dial 971-254-3149, Conference ID: 736 023 979# Agenda items are for discussion or consideration.
From Lisa Sumption, Oregon Parks & Recreation Department Director
We here at OPRD are doing our best to try and keep up with the demand. We are coordinating with ODOT and the local county and federal providers to do what we can. We just do not have enough staff on the ground to keep up whether that be more restrooms, or enforcing parking. There are a lot of people coming to the coast from everywhere. Outdoor recreation seems to be the only thing that folks feel they have left to do amongst Covid. They are not traveling abroad, or going to sporting events, concerts, etc, they are going outdoors, which in any other time period, would be fantastic, but we just are not adequately resourced to manage this many visitors. We recently added an out of state surcharge hoping to deter folks from coming in from other states, but it does not seem to deter visitors. With the boost in fees, we will discuss what other options we may be able to bring forward to try and alleviate some of the pressure on all of you and our teams that live and serve in your communities. We are committed to continue to work together on solutions to help.
Thanks for sharing your thoughts and suggestions. We will meet again and see what else we may be able to do to help.
CALL TO ACTION – Keep the letters, emails, photos and videos coming! We are archiving them and convening a local grassroots group to address these issues. We've noted the comments that the hashtag "Taking Back Our Parks" is viewed as divisive, but as many stories have noted locals are not able to use the parks in our backyards. The intention is to encourage residents to use our local parks (when it's safe to do so). A better unifying hashtag would be #ProtectingOurBackyard.
Help us – please send copies to the Tillamook County Pioneer, editor@tillamookcountypioneer.net
Send email letters (and photos) to:
Travel Oregon –
Director Todd Davidson – todd@traveloregon.com; Kristin Dahl – North Coast Studios – kristin@traveloregon.com,
industry@traveloregon.com,
kayla@traveloregon.com
Andrew Grossman: andrew@traveloregon.com
David Beurle: david@future-iq.com
Oregon Coast Visitors Association – Marcus Hinz, director – director@thepeoplescoast.com; Arica Sears, Communication Manager, icom@thepeoplescoast.com
Visit Tillamook Coast – Nan Devlin, director – nan@tillamookcoast.com
Governor's Office – Regional Solutions team – Jennifer Purcell, jennifer.purcell@state.or.us
Oregon Parks & Recreation Department contacts:
Lisa Sumption, Director
Lisa.Sumption@oregon.gov
Chris Havel, Associate Director
Chris.Havel@oregon.gov
Tillamook County Commissioners – Mary Faith Bell – mfbell@co.tillamook.or.us; Bill Baertlein – bbaertle@co.tillamook.or.us; David Yamamots – dyamamoto@co.tillamook.or.us
State representative – Senator Betsy Johnson (sen.bjohnson@state.or.us),
Oregon Trails Coalition, Stephanie Noll: steph.noll@oregontrailscoalition.org
Trailkeepers of Oregon: Steve.Kruger@trailkeepersoforegon.com
Outdoor Rec. Oregon: Calin O'Brien: Cailin.OBrienFeeney@oregon.gov