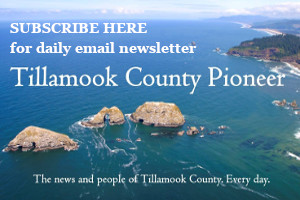 The Tillamook County Multi-Jurisdictional NHMP is being updated. The Draft Risk Assessment and Mitigation Strategy chapters are available for public review and comment through May 26, 2017.
Click here to view or download the Draft: http://www.co.tillamook.or.us/gov/ComDev/NHMP/April2017/910517_05_08_R0_DRAFT_RA_MS_RED.pdf

Please email your comments to bchaix@co.tillamook.or.us or mail them to:
Tillamook County Department of Community Development
Attn: Barrett Chaix
1510 B Third Street
Tillamook, OR 97141
Three open houses are being held to provide information about the Plan and gather your input:
*        Tuesday, May 16, 5:30 PM – 7:30 PM
Nehalem City Hall, 5900 8th Street, Nehalem, OR 97131
*        Wednesday, May 17, 5:30 PM – 7:30 PM
Kiwanda Community Center, 34600 Cape Kiwanda Drive, Pacific City, OR 97135
*        Thursday, May 18, 5:30 PM – 7:30 PM
Tillamook Bay Community College, 4301 Third Street, Tillamook, OR 97141
For more information please feel free to contact Sarah Absher, Senior Planner, sabsher@co.tillamook.or.us,  (503) 842-3408×3317.