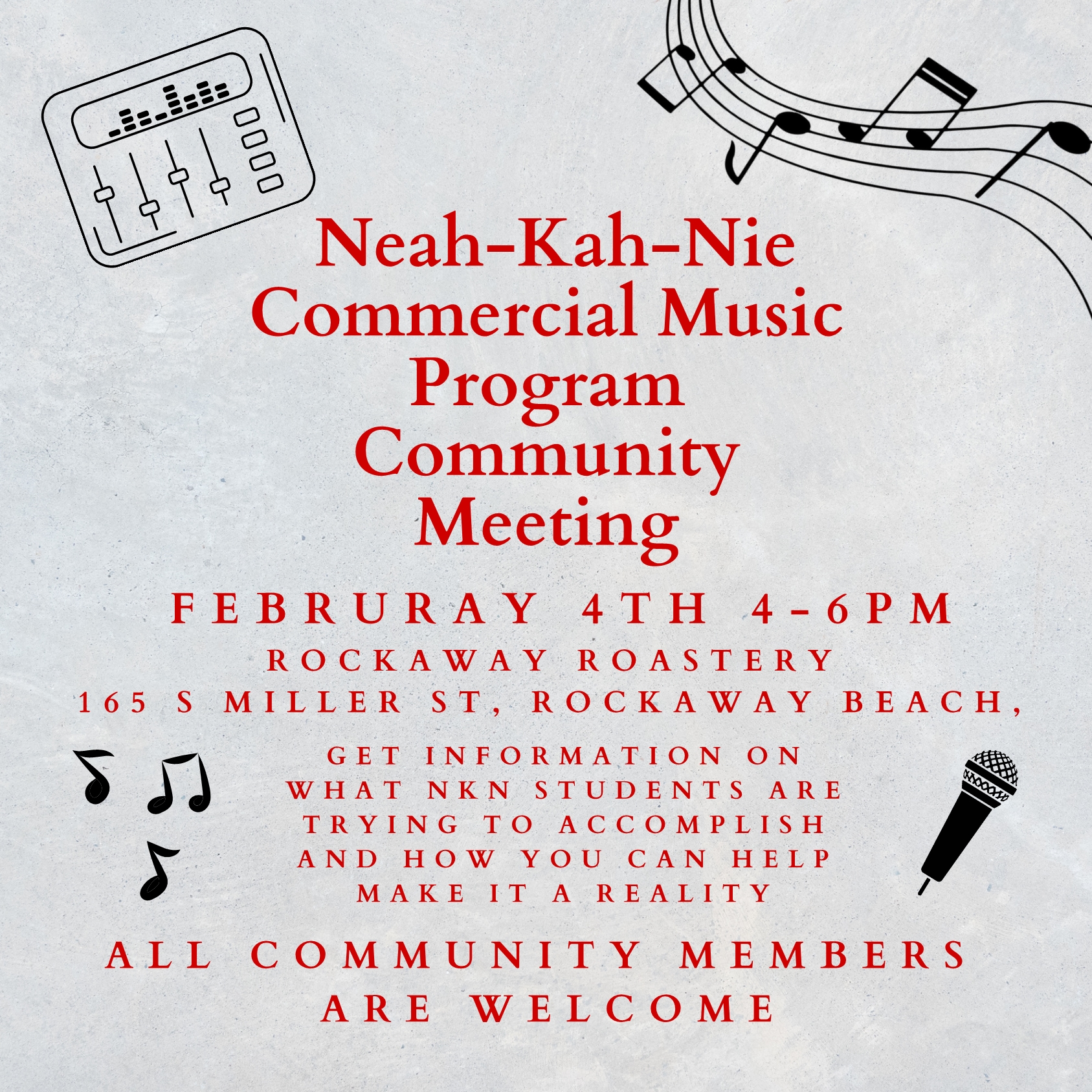 EDITOR'S NOTE: The proposed building that Patty Rinehart refers to in her letter below is to be located at 220 Laneda Ave. in Manzanita. This Oregonian article provides details about rapidly expanding Steeplejack Brewing and their plans for a Manzanita location. https://www.oregonlive.com/beer/2022/10/steeplejack-brewing-plans-manzanita-taphouse-and-pub-plus-hotel-arcade-ice-cream-shop.html The parking and staffing are just a couple of concerns being raised by community members..
Dear Folks,
Below is a letter I shared with Leila Aman, City Manager. Karen Reddick-Yurka, Planning Commission, Linda Kozlowski, Council President for the City of Manzanita. This is all about a new building on Laneda Avenue in Manzanita, Oregon. You may want to consult the Planning Commission Rules while you read this. A change in building rules as it pertains to parking spaces, or vice versa, has allowed this to happen. I am not sure who instigated changing these rules, but I would like to find out. I am one person, and one person is not going to get in the way of this building. You all need to get in touch with the above people working for the City of Manzanita to make a dent in making the City of Manzanita hear us. Are we too late with regards to the Harder Holding Coastal, LLC building? I honestly don't know. Please send your letter or call the City of Manzanita to make your views known. As Wheeler, Nehalem, Mohler, all shop and work in Manzanita, I hope you all chime in. That said, please read below.
I am writing this letter in protest of the Manzanita Planning Commission approving Harder Holdings Coastal, LLC, also known as Steeplejack Brewing proposal for their building on Laneda Avenue. This concerns the restaurant and mini hotel. As most of you know I do not live within the City Limits of Manzanita. My sister and I own a commercial office space in Manzanita. I owned and personally ran a business in Manzanita for almost 30 years.
In Exhibit A, 1., Background it states the parcel size is 5,000 square feet. If you will please reference page 6 in the Applicant's Design Review application I am wondering how Harding Holdings Coastal, LLC got away with so few parking spaces. As I have nothing to lose here, I am going to be very honest with the Planning Commission, the Council, and the City Manager and say Harder Holdings Coastal pulled one on you and if this parking plan goes through then the City of Manzanita's parking plan is just full of baloney sandwiches!
To continue the parking situation, I'll refer to page 5 of the application where applicants have figured out how many parking spaces they will need. Here again we find more than one baloney sandwich. 3,198 square feet for the restaurant space, 2,167 square feet for the retail space seems to me to equal 5,365 square feet. Also, in reference to parking it is my understanding a designated handicapped parking space can only be used by someone with a handicapped sticker.
I am sure everyone in the room knows of Manzanita's parking problem both during the summer and on busy weekends. Laneda is clogged with traffic as are 1st. and 2 nd. Streets. You can barely get up and down these two streets off Laneda. Big trucks parked on the corners of Laneda create a site problem when pulling on to Laneda. A comment I hear from a lot of people is they don't come into downtown Manzanita anymore due to the traffic/parking problems. Locating another business of this size on Laneda just isn't fair to the businesses already there. How much parking do other street-facing retail businesses spaces need to have? You are talking about a 960 square foot retail space or a 5,365 square foot retail space. Is this space for the beer, or just what? I am reading that the square foot retail space has a small rooftop top garden and seating space. Is this area 960 square feet also? And just where is the arcade going? Upstairs, downstairs? We used to have an ocean here where kids played.
Below please find information from pages 6 and 7 of the application:
D. Section 4.150 identifies the purpose of the design review process: "The purpose of Sections 4.150 through 4.158 is to provide design standards for commercial and mixed-use development in Manzanita's commercial zones and in the High Density Residential/Limited Commercial zone. Design review provides aesthetic judgment over development projects in order to maintain the unique character of the community by keeping buildings to human scale and reflecting the natural beauty of the city's setting, to encourage the traditional style of the Pacific Northwest, and to protect the viability of the commercial zones. The standards provide for originality, flexibility and innovation in site planning and development and encourage development where structures, use areas, artistic expression and site elements are integrated in a manner that is harmonious within the site and with adjacent properties. Design review criteria shall be applicable to all new construction, alteration of site improvements, or exterior alteration of commercial and mixed-use development in the C-1, LC, and R-4 zones."
You are not protecting the viability of our commercial zone by allowing this project to go through. I'm frankly sick of the bologna sandwiches and bet you are too, so let's not go there again.
I know many of you reading this are residents of Manzanita. I also know many of you are not residents, but you come to Manzanita to support our eateries, to support our retail shops, and you put overflowing guests in our motels. I encourage all of you, especially Manzanita citizens, to make your voices heard. I am not upset about what this plan is for, would be good in Seaside, Cannon Beach, or Rockaway Beach. What I am concerned about is parking in Manzanita. I simply want the Manzanita Planning Commission to rework these crazy rules we have for building and parking on Laneda before we allow any more commercial development. Not sure if you know it but having shoppers park in your lot and going shopping elsewhere or going to the beach for 3 hours causes a lot of bad blood. Most shop owners are just too polite to say anything.
What is being planned for lot 3-as I understand this information is only for lot 4?
Thank you for taking the time to read this. I wouldn't have written it if I didn't think it was very important and most critical for living in Manzanita. I know I shouldn't do this, but since I put my number down, let me give you the number for Manzanita City Hall, 503-368-5343. Please contact the Manzanita City Hall to let them know what you think of this development.
Sincerely and thank you,
Patty Rinehart
Manzanita, OR