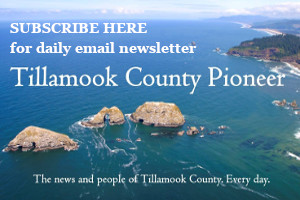 November 29, 2017
Hello, hello out there! Here's hoping you all had a wonderful Thanksgiving. Our family certainly did. Now to diet until Christmas!
Four volunteers (Nehalem Bay United Methodist Church CHILD) met at the Methodist Church in Nehalem to start putting together baskets for families. We are missing a few things, but I will get to that later. I'm going to give you a list of some needs we have for the "family" baskets/boxes. Will let you know where Children's Tags are in the community. Then will give a few ideas of clothing and toys many of the children have on their lists.
We want to put some "Family Baskets" together including any family's day to day needs. You may also have some ideas of your own to toss in. Toilet paper, paper towels, pampers sizes 2-5, household cleaning items, shampoo, deodorant, toothpaste, and other personal items you may think of, like hair brushes and combs.
Children's tags can be found in the following local businesses: Bayway Tavern in Nehalem and in Manzanita, the Columbia Bank, Oregon Coast Cannabis, and Manzanita Grocery & Deli. If you have a business in the area and want tags, please let me know and I will get some to you.
We need coats for children as young as one year old with sizes all the way through teens 17 years old. The stores you go to will give you an idea of all these sizes. These same kids all want socks and pajamas. The most asked for toys would be Barbie Dolls, Legos, Puzzle Books, Stickers, and Baby dolls with clothes.
We do have some specific shoe sizes for both boys and girls or as you wish, male and female. I don't know too much about the children's shoe sizes, but this is what has been requested: For Boys, Shoe size 2, shoe size 13.5, shoe size 5-these would be for little kids. For teen boys we have size 5, 9.5,10, and size 12. We know we have more children signing up and know duplicates of these sizes will work for all.
With girl's sizes we have many for toddlers, size 2, size 14 and size 1. The teens need 8.5 wide, 9, 10, 11, and 12.
We know there will be more people signing up. I will keep you posted on the new people. If you want to pick a child and get clothing or gifts or both you can email me at pattyrinehart@nehalemtel.net and I will get the information to you.
Gifts need to be returned by December 11, unwrapped. You can return them to where you picked up the tag, to the Methodist Church in Nehalem, 503-368-5612, or you can call me, Patty, 503-368-6081 or 503-801-3534.
Thanks for listening,
Patty Rinehart
PS – A couple additional notes: The Tax ID number for the Nehalem Bay United Methodist Church 501(C)3 is 93-0412492. The mailing address for Nehalem Bay United Methodist Church is PO Box 156, Nehalem, Oregon 97131. Please note a corrected PO Box number.
The Lion's Club in Rockaway Beach packed up 37 Thanksgiving Food Boxes. They will also be doing food boxes for Christmas. Their mailing address is Rockaway Lions, PO Box 611, Rockaway Beach, Oregon, 97136. A phone number to reach them would be either (208) 305-8886 or (580) 583-5619. Remember we don't want these kids to go hungry while on Christmas break.