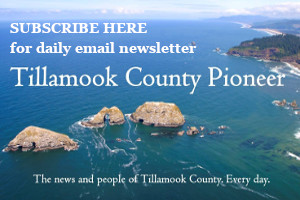 I have spent my entire life as a Tillamook County Resident and during that time I have never endorsed a candidate for public office. In this unprecedented turbulent time, under conditions not seen in over 100 years, I find the need to express my support for the re-election of Commissioner David Yamamoto.
With my retirement at the end of this year, Tillamook County will desperately need a commissioner with experience to help guide it through the challenging times ahead. Commissioner Yamamoto has that experience and has shown great leadership in keeping the County Citizens safe during this pandemic.
Life, health, and safety has been his mantra during his time as a commissioner. He is liaison to the courts, Sheriff, Juvenile and has taken a leadership role in getting the Tillamook Narcotics Team back in operation. He has supported my efforts to get a mental health court started in Tillamook County. I have also appreciated his efforts to get in front of the housing crisis.
When Commissioner Josi retired we lost a great leader and spokesman for our timber interests. Commissioner Yamamoto has stepped into that role and has done an exceptional job of representing our interests at a state level.
As one who has worked with Commissioner Yamamoto and his opponent I can unequivocally state that Commissioner Yamamoto leads his opponent in experience, competence and disposition necessary to continue to serve with the Board of County Commissioners.
Bill Baertlein