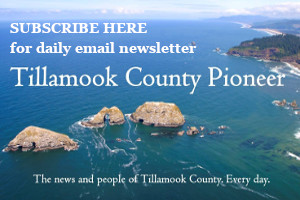 This Thursday, July 6th, I'll be hosting a town hall at the East Elementary School Gym in Tillamook at 5:30 pm. I invite all Tillamook County residents to come and discuss what we need to do to strengthen our state and our nation.
Also, if you are running into red tape accessing veterans' benefits or dealing with Social Security or Medicare, or having trouble getting what you need from other federal agencies, I will have a constituent services worker on hand who may be able to help.
Watch my Town Hall video invite here >>
What:
Tillamook County Town Hall
When:
Thursday, July 6, 2017
5:30 PM
Where:
East Elementary School Gym
3905 Alder Lane
Tillamook, OR 97141
To learn more about this town hall or any future events, please visit my website at merkley.senate.gov and stay engaged on Twitter. You can also like my Facebook page and follow me on Instagram and Snapchat to get a look behind the scenes!
Thank you, and I look forward to meeting you.
All my best,
Jeff