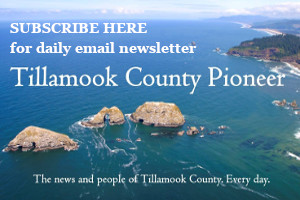 To the Public that resides in North Tillamook County,
I have been an advocate of the North County Recreation District (NCRD)
since its inception in 1996, immediately recognizing its benefit to all ages of our community. There is opportunity to participate in programs at all levels of physical strength and flexibility. The Fitness Center is open long hours week-days, 4 hours each week-end day, with opportunities for exercising alone or in a class structure. The pool has lap-swimming, water-walking, Friday night open swim, a plethora of classes, and the oldest operating school swim program (88 years) in the western United States. No child has drowned since the inception of school swim. Surrounded by water in this land of ocean, rivers and creeks, we want to keep that going! The Kids Center provides programs for children, including after-school care each school day. There are many recreational opportunities for us senior citizens, including yoga on land and in the water. We boast a comfortable 192-seat Performing Art Center, with excellent lighting and sound systems.
The 5-year-levy provided 33% of daily operations. It is the same tax
rate (40 cents/$1000) since it was passed 10 years ago.
THE LEVY IS NEEDED TO CONTINUE DAILY OPERATIONS OF NCRD.
As you see the triangular yellow pennants in vehicles and highways signs along our streets and roads, "NCRD checkmark YES" in North Tillamook County, join us in voting YES for NCRD.
Lucy Brook
Nehalem resident, 46 years