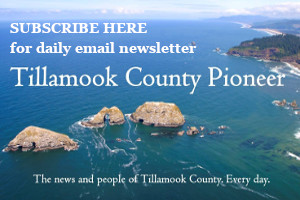 We need to expand access to healthcare in our community–and a 'yes' vote for Measure 101 will do just that. If it fails 350,000 Oregonians who rely on the Oregon Health Plan could be at risk of losing their coverage. So it's not hyperbole to say that this is a life or death vote.
Detractors will say that Measure 101's passage will mean medical costs and premiums will go up, when in fact the healthcare companies that would have to pay for the measure already make a tremendous amount in profit. Kaiser Permanente, for example, had a net income of $3.1 billion in 2016.*
Opponents may also say that the funds raised by Measure 101 will be added to the general budget. This too is false since by law Measure 101 earmarks the funds to be used only for healthcare.
One in four members of our community rely on the Oregon Health Plan to provide them with healthcare. If it was taken away, it would predominantly impact the most vulnerable members of our society. Let's stand up for working-class families, seniors and people with disabilities by voting yes on Measure 101. If passed, it would stabilize healthcare costs and premiums for people buying their own plan and ensure that all children in Oregon have coverage.
Thank you to Annie Naranjo-Rivera, vice-chair of the Tillamook County Democrats, for organizing canvas efforts for Yes on 101. It's important that our community leaders support grassroot efforts to get out the vote. I'll be canvasing with them and you can join us Saturday, January 6, 2018 at 10 AM at Five Rivers Cafe and Coffee Roaster, 3670 Highway 101 N, Tillamook, Oregon 97141. Canvassing material will be made available.
The deadline to register to vote, if you haven't already, is January 2 and ballots will be due by January 23. Please join me in voting yes on Measure 101.
*Siu, Antoinette. (Feb. 15 2017). "Buoyed by investment income, Kaiser caps a banner year". San Francisco Business Times. (San Francisco, California)
Brian P. Halvorsen
Brian P. Halvorsen is the Independent Party of Oregon candidate for the Oregon House of Representatives, District 32 and lives in Rockaway Beach.