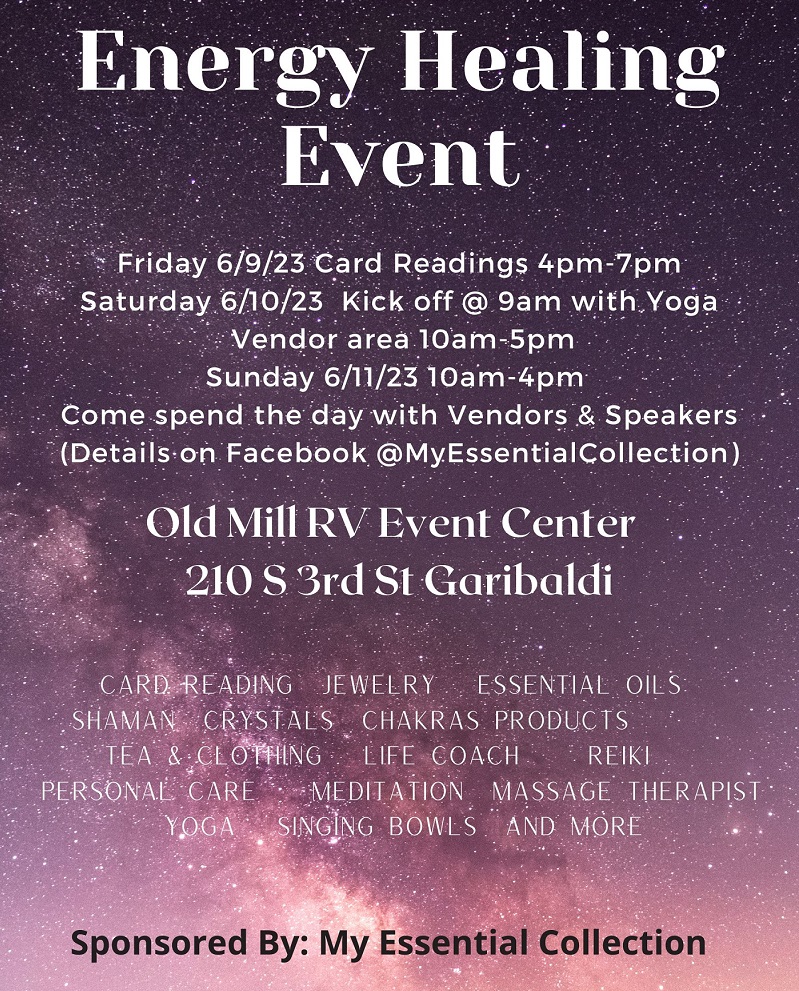 By Neal Lemery, For the Tillamook County Pioneer
Photos by Don Best
Some projects just keep forging ahead in our community, despite the pandemic and directives to close down many businesses and schools and stay home. Last week, members and friends of the Tillamook County Library Foundation gathered to landscape the new community park at Tillamook's main library.
The small group, properly physical-distanced, planted over 100 plants under the direction of arborist Joe Balden and landscape designer Penny Eberle. Most of the plants are natives and have been chosen to add year-round color and interest, providing a restful oasis and a welcoming place for children of all ages. The planting was a major step of Phase I of the Maxwell Library Park, named after Clarice and Stu Maxwell, longtime community advocates.
Park benches, lighting, a water feature, and bronze statuary will complete this phase in coming months, funded by many generous donations and grants, including the Tillamook Urban Renewal Agency. The park has involved local craftsmen and the labor of many volunteers. When the park opens, you can check out the park with your library card. Many community events are being planned.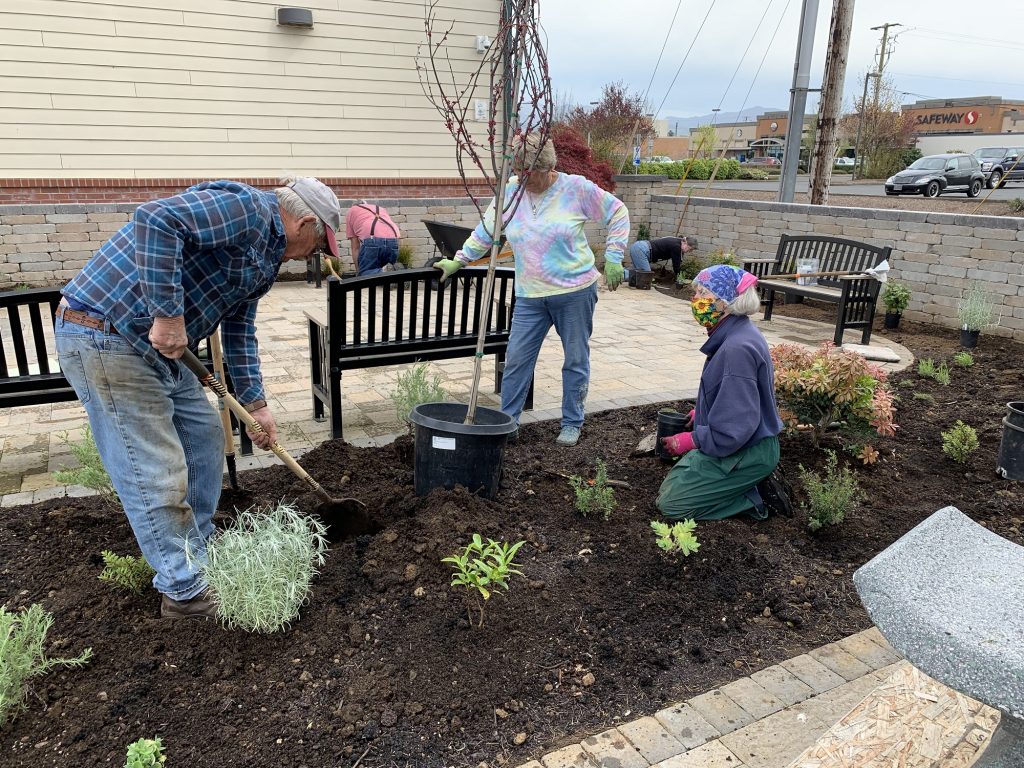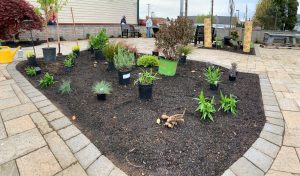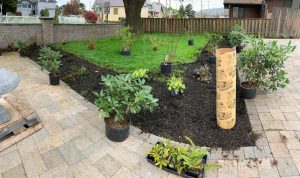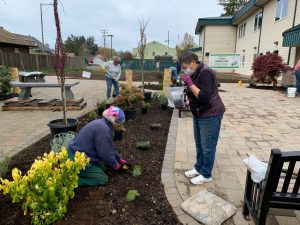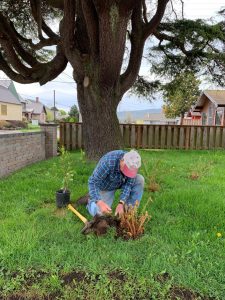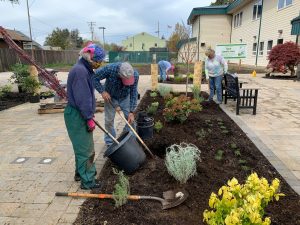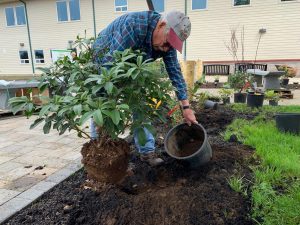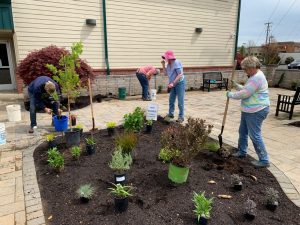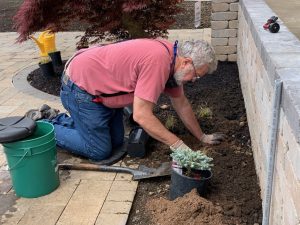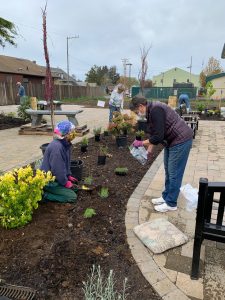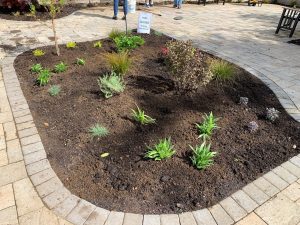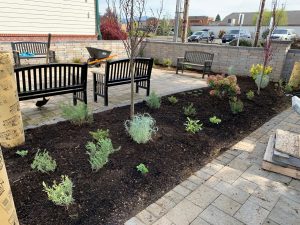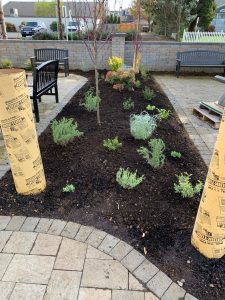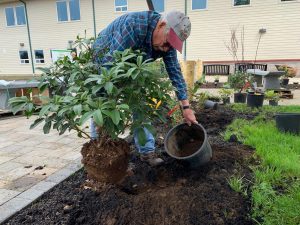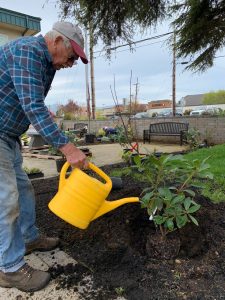 Phase 2 of the park has been designed and fund raising has begun. That phase will feature a small stage for concerts and other community activities, as well as a labyrinth using multi-colored pavers.
Donations are always welcome and can be made through the Foundation's website, https://tillamookcountylibraryfoundation.org. The Foundation is a Section 501(c)(3) non profit.