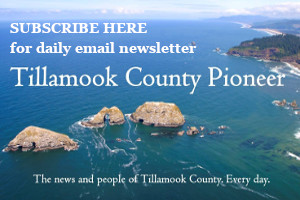 NEWPORT, Ore. – Lincoln County Public Health announced 14 new cases of COVID-19 today. This brings the current count to 198 cases. Lincoln County will stop providing these daily case count updates. Oregon Health Authority (OHA) continues to provide daily updates by County on Monday – Friday.
It is important to understand that this virus is in the community. It is vitally important to stay home as much as possible, physically distance, wear a face covering to protect others when unable to physically distance, and wash hands and sanitize surfaces frequently.
There are three situations where you must quarantine for 14 days.
The three situations where people need to self-isolate and quarantine are:
– Confirmed COVID-19 test – quarantine for 14 days from date of test
– Close contact of positive case (within 6 feet for over 15 minutes) – quarantine from date aware of being a close contact – even if a subsequent test comes back negative.
– Anyone with symptoms of COVID-19. These symptoms include cough, chills, fever, sore throat, muscle pain, shortness of breath or difficulty breathing, new loss of sense of taste or smell.
We ask that workplaces support employees who are required to quarantine and not ask them to go to work in these situations.
Supports are in place for people who must isolate, and we will be reaching out to all known close contacts and confirmed cases. If you have questions about this, please contact our call center at 541-265-0621 or email LincolnCoCallCenter@co.lincoln.or.us
If you have been asked to stay home or have symptoms and are isolating or need help isolating, please contact our call center at 541-265-0621.
For more information on contact tracing, please visit https://www.co.lincoln.or.us/hhs/page/contact-tracing
To sign up for daily updates, case totals, demographics, and more resources please visit https://govstatus.egov.com/OR-OHA-COVID-19
For statewide updates and Oregon's response to the pandemic: https://govstatus.egov.com/or-covid-19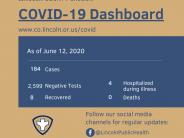 Actualización del caso COVID-19 para el 13 de junio de 2020
Fecha: 13 de junio, 2020
NEWPORT, Ore. –
El departamento de salud pública del condado de Lincoln anunció hoy 14 nuevos casos de COVID-19. Esto lleva el recuento actual a 198 casos. El condado de Lincoln dejará de proporcionar estas actualizaciones diarias de casos. Oregon Health Authority (OHA) continúa proporcionando actualizaciones diarias por condado de lunes a viernes.
Para ver actualizaciones diarias, totales de casos, datos demográficos y más recursos, visite www.facebook.com/ohaespanol.
Para actualizaciones estatales y la respuesta de Oregon a la pandemia, visite: http://coronavirus.oregon.gov/
Es importante entender que este virus está en la comunidad. Es muy importante quedarse en casa tanto como sea posible, distanciarse físicamente, usar cubrebocas para protegerse y proteger a los demás cuando no pueda distanciarse físicamente, lavarse las manos y desinfectar las superficies con frecuencia.
Hay tres situaciones en las que deberá permanecer en su casa o estar en cuarentena por 14 días. Las tres situaciones en las que las personas necesitan aislarse y estar en cuarentena son:
Prueba de COVID-19 confirmada: le pedimos que se quede en casa durante 14 días a partir de la fecha de la prueba
Contacto cercano a un caso positivo (dentro de 6 pies por más de 15 minutos) – cuarentena desde la fecha en que estuvo en contacto cercano con alguien que haya sido determinado positivo – incluso si su prueba resulta negativa.
Cualquier persona con síntomas de COVID-19. Estos síntomas incluyen tos, escalofríos, fiebre, dolor de garganta, dolor muscular, falta de aire o dificultad para respirar, pérdida nueva de poder saborear u oler.
Pedimos que los lugares de trabajo apoyen a los empleados que están en cuarentena y no les pidan que vayan a trabajar en estas situaciones.
Existen apoyos para personas que deben aislarse, y nos comunicaremos con todos aquellos que hayan estado en contacto con alguien infectado y con aquellos casos confirmados. Si tiene preguntas sobre esto, comuníquese con nuestro centro de atención telefónica al 541-265-0621 o envíe un correo electrónico a LincolnCoCallCenter@co.lincoln.or.us
Si le han pedido que se quede en casa, o si tiene síntomas y está aislado o necesita ayuda para aislarse, comuníquese con nuestro centro de llamadas al 541-265-0621.
Para obtener más información sobre el rastreo de contacto, visite: https://www.co.lincoln.or.us/hhs/page/contact-tracing