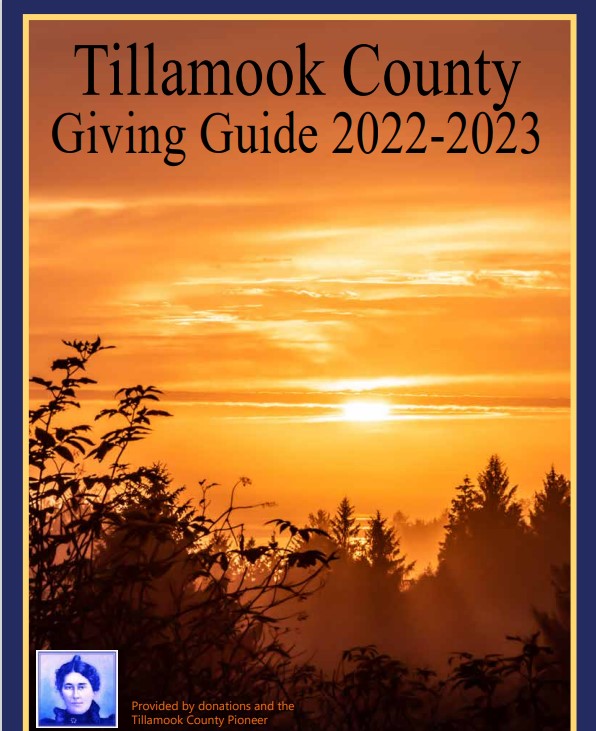 The Live Well (National Diabetes Prevention Program) FREE orientation on January 21st from noon to 1 pm at the Tillamook YMCA. More than 12% of Tillamook county residents have Type 2 diabetes, and many more (1 in 3 people) are at risk or have pre-diabetes and most don't know it. Simple lifestyle changes can make a difference and PREVENT diabetes.
Type 2 diabetes can be prevented or delayed with modest lifestyle changes. Through the Live Well lifestyle coaching you'll be guided on how to add these changes to your life using the Diabetes Prevention Program curriculum. The group setting of the Live Well program builds community and accountability as participants share and connect stories of success, struggles and encouragement. The program participants meet on a regular schedule for 12-months to develop lasting behavioral changes.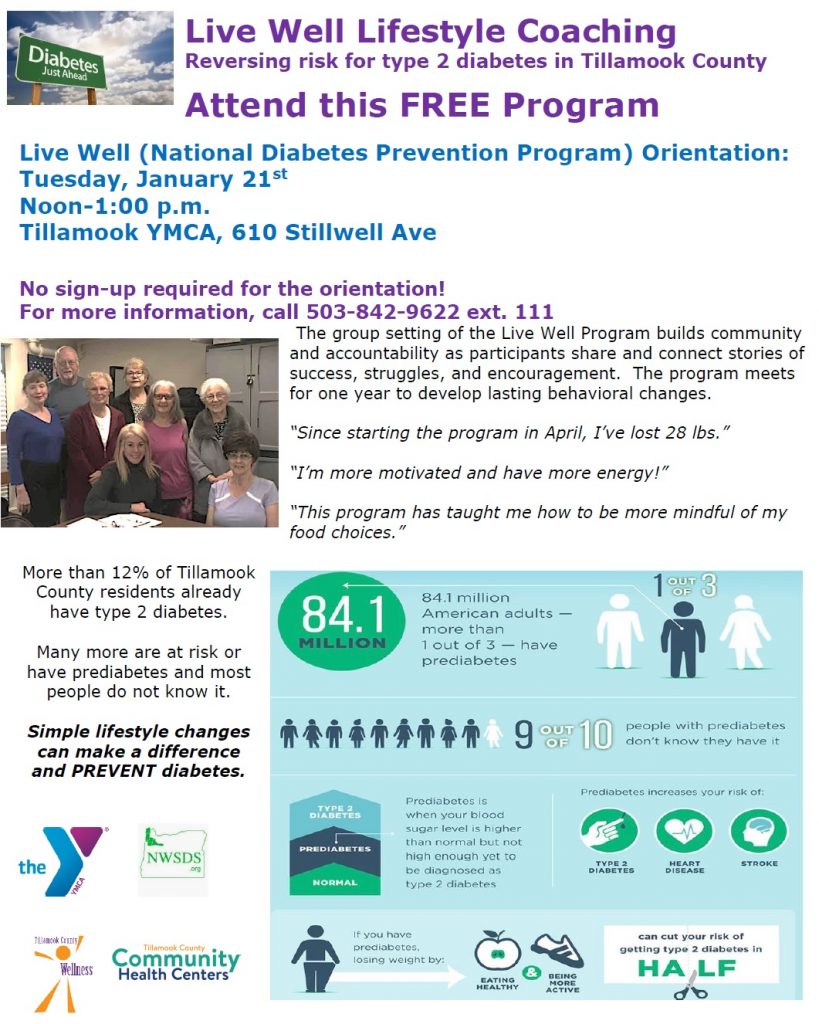 Attend the upcoming Live Well lifestyle coach orientation 12-1 pm Tuesday Jan 21 at Tillamook County Family YMCA for more information and see if you qualify for the FREE program.
Change your risk and #livewell!
Watch the inspiring video about these changes and see our flyer for the upcoming Live Well Lifestyle Coach program.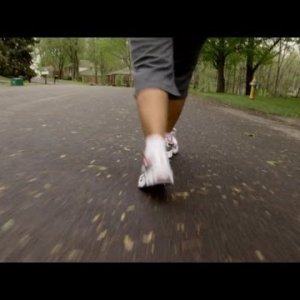 https://www.youtube.com/watch?v=mRVZ9lkubag
Take this pre-diabetes "test":