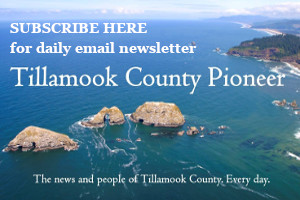 Have you noticed a cleaner downtown Nehalem this past week? THANK YOU to the volunteer heroes who picked up litter on Saturday, Sept 16th, just before our first Fall rainstorm. YOU prevented over 136 pounds of litter from polluting the Nehalem River!
The City of Nehalem partnered with Heart of Cartm to participate in SOLVE Oregon's Beach & Riverside Cleanup. This September over 1,500 volunteers participated across Oregon (including downtown Nehalem) in total collecting 20,000 pounds of litter and marine debris, removing invasive plant species, and restoring natural habitats at over 70 event sites.
"Two fins up to the volunteers who came out to the Nehalem Riverside Cleanup Event," said Nehalem Mayor Phil Chick. "Special thanks to Heart of Cartm for partnering with the City. We hope this can be an annual, fun event to celebrate our clean city and spectacular natural environment."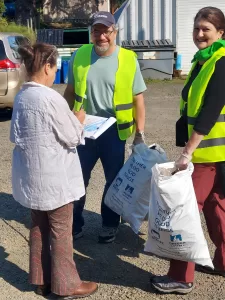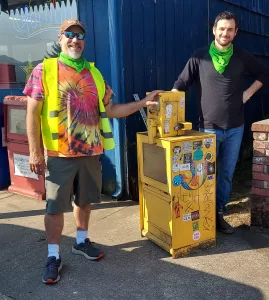 Cigarette butts were the #1 most prolific litter item found during the Downtown Nehalem & Riverside clean up. Unfortunately, these tiny lightweight filters continue to rank as the most found toxic waste product on beaches and city streets, worldwide!
Few, however, are aware that the cigarette filter is made out of plastic fiber, and that the discarded butts contain chemicals that are hazardous to humans and wildlife. The cigarette filter, designed to keep carcinogens from entering the lungs, concentrates chemicals along its tightly woven, plastic fibers, which are then released into the environment as it sits on the ground, floats in water or is consumed by fish.
City of Nehalem and Heart of Cartm encourage all residents and visitors to help keep the downtown flood zone litter free all year! "Don't leave anything on the ground, regardless of its perceived ability to degrade," advises Jessi Just, Heart of Cartm Executive Director. "And, if you see something, pick it up!"
For more about Heart of Cartm and future cleanups, events and more go to www.heartofcartm.org.