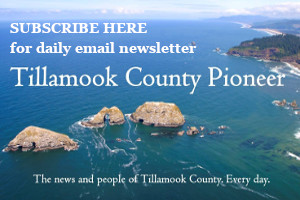 Multiple organizations are working to meet the current and upcoming childcare need for Tillamook School District Students. The YMCA, Mid County Parks and Recreation District, Tillamook School District #9, the Church of the Nazarene, Living Water Fellowship and Tillamook Bay Community College all contributed to the shared effort to offer childcare and distance learning hubs for the first trimester beginning September 14th.
The Mid County Parks and Recreation District was established only a few years ago, but is able to facilitate program support through this partnership. Dave Wilson, Mid County Parks and Recreation board chair shared his view on the partnership "(Mid-County) Parks and Rec is hoping to foster and enhance relationships between the YMCA, TBCC, Church of the Nazarene, and local school district by creating a channel whereby all members can find a common cause to help working parents with their childcare needs in a time of crisis."
Under the Mid County Parks and Recreation District, the YMCA will provide childcare for school age children in grades K-6th from 7:30am-5:30pm at the Church of the Nazarene. Full day care will cost $450/month and half day care will be $250.00/month. Tillamook School District will support
transportation needs, if that is a barrier for families.
Registration for this program will be open Monday August 31st. Packets will be available online at Tillamookymca.org/schools or at the YMCA Welcome Center and can be submitted at the Y.
Additional programs are available for junior high and high school students, supervised drop-in distance learning hubs will be available Monday-Thursday at TBCC from 8am-3pm; at the YMCA Monday-Friday from 8am-4pm.
Students enrolled in programs will be kept in stable groups, socially distanced, and following all guidelines put forth by OHA including face covering requirements.
Living Water Fellowship will also offer junior high and high school programming Monday through Friday from 8am-12pm or 1pm-5pm, check livingwatercoast.com/schools for details and registration requirements.
"For us, getting involved was not even a question. The community stepped up and showed support for the Y many times over, including when the Y had to close for two months. We are proud to return the favor by providing childcare to families that need it so parents can work and feel good that their children are in a safe social atmosphere. Every organization in this partnership is absorbing part of the cost to make this work, it is truly a community effort." Said Kaylan Sisco, CEO of the Tillamook YMCA.