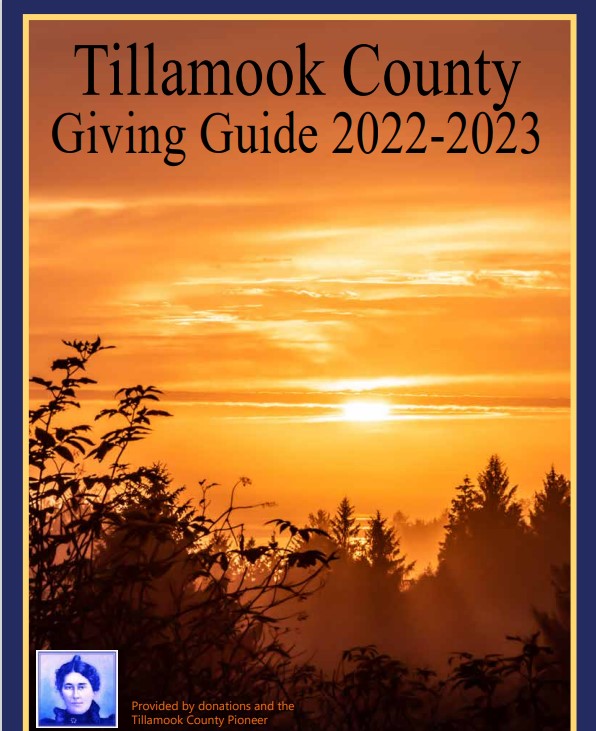 Local organizers will continue peaceful gatherings that include a walk through downtown Tillamook that began a couple days ago to acknowledge the racial issues that exist throughout our society.
Meeting Time: 6:45 pm together at 2nd street plaza. Cyrene Woodruff, the organizer, will give a run down of some rules to remember and at 7pm the walk begins.
The route takes about 35 minutes to complete, and will be explained there to avoid potential harassment. PEACEFUL protesters line the sidewalks along the intersections on 101, where Shell used to be. Then do a lap around the field so everyone has the time to catch up (due to crosswalk waiting times and cars needing to go by.) Protesters will remain respectful of the public, property, and traffic laws.
There will be held a silent vigil for George Floyd, which is 8 minutes 45 seconds of laying on the ground in an arrest pose, kneeling, or standing with signs. Whatever your comfortable with. There someone will speak before or after, with some songs to finish off. There will be printed lyrics for anyone needing them.
The vigil concludes by about 8 pm, but you are more then welcome to continue on. Please have a buddy, and if you see someone without one ask them if you can escort them to their ride. We've had incidents of harassment already and we want to avoid people feeling afraid to speak up.
This is a group of local Tillamook County residents that include the elderly, disabled, women, children and families who love and respect this town and its businesses. The organizers immensely appreciate everyone showing up and being respectful and peaceful.
#tillamookPEACEFULprotest
Here are images from June 3, 2020: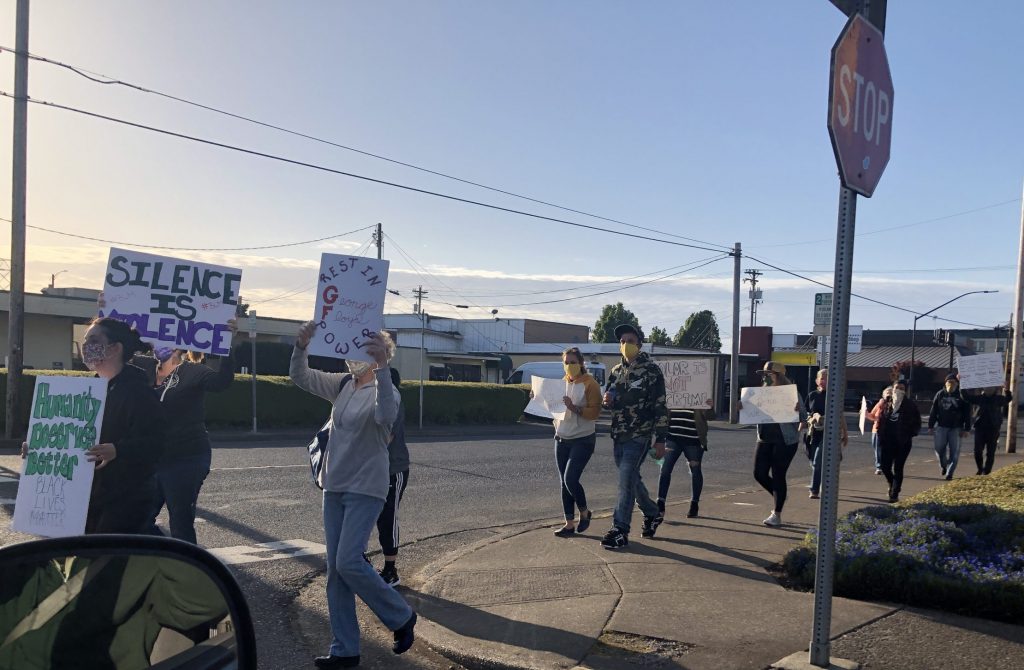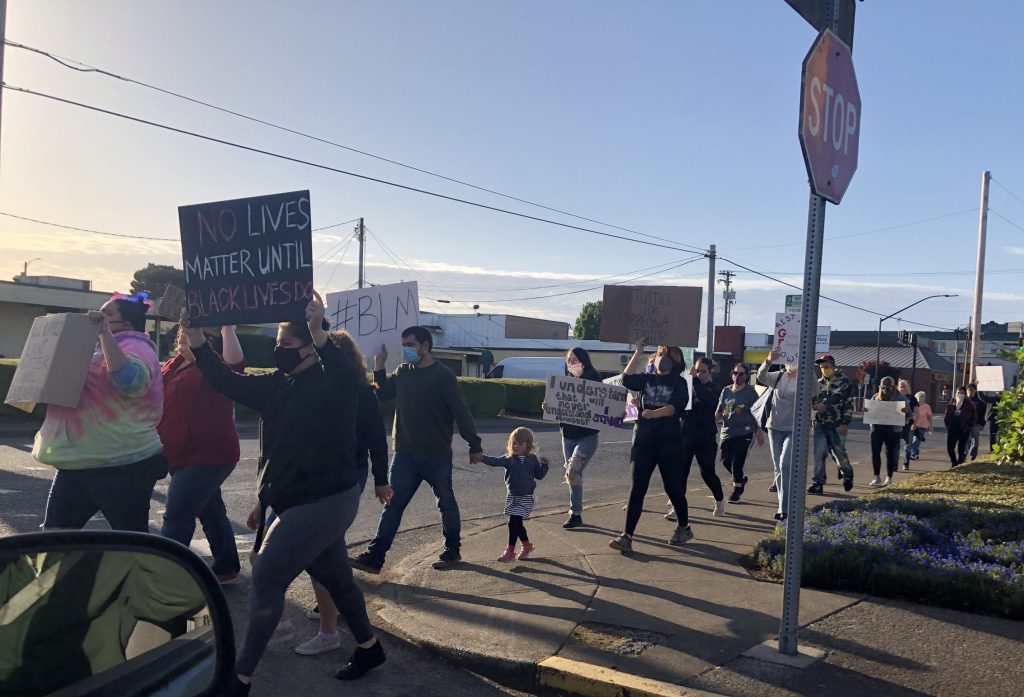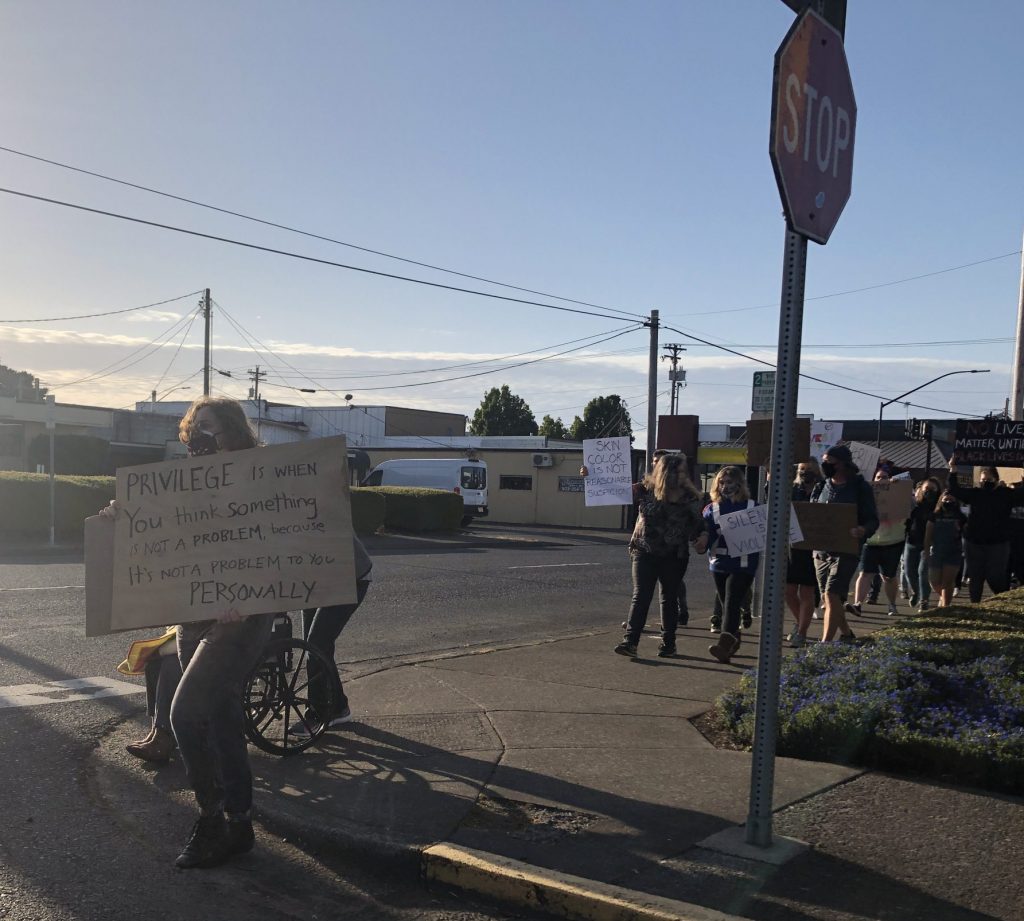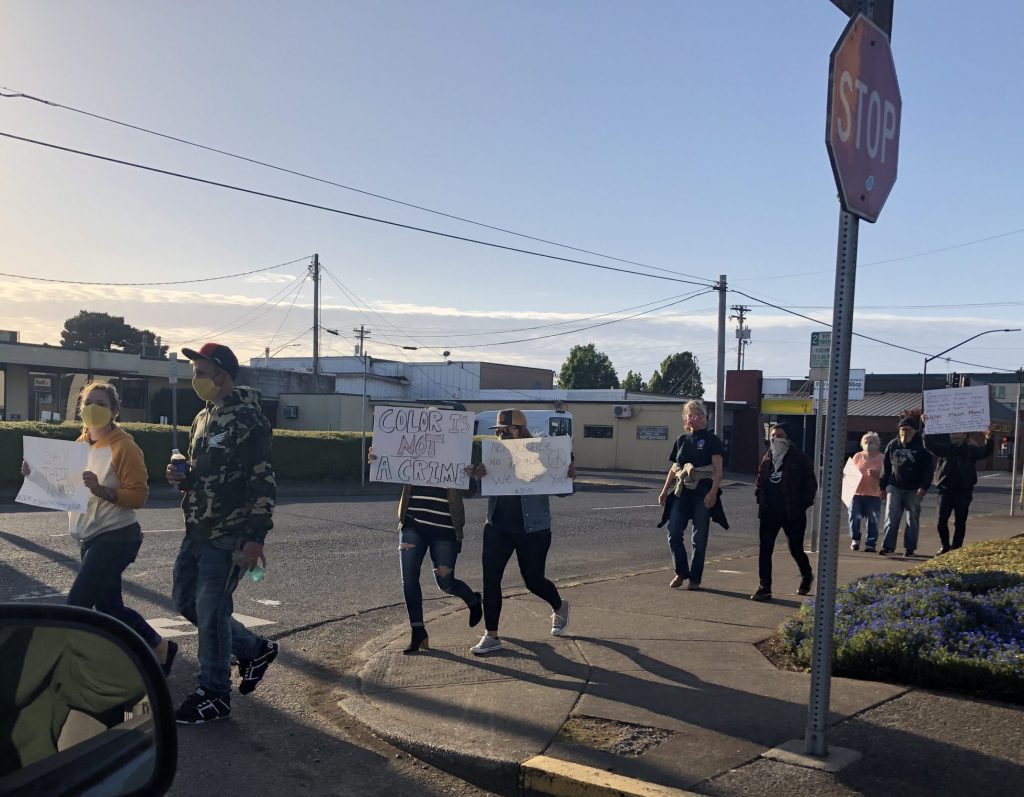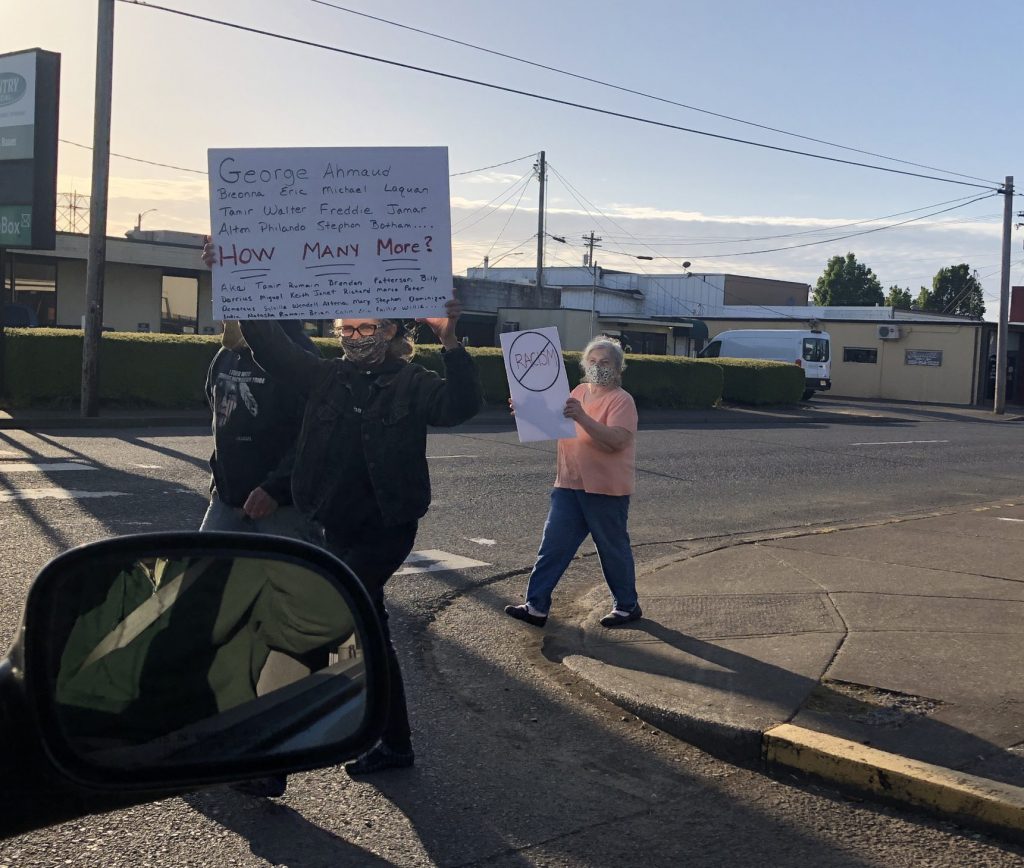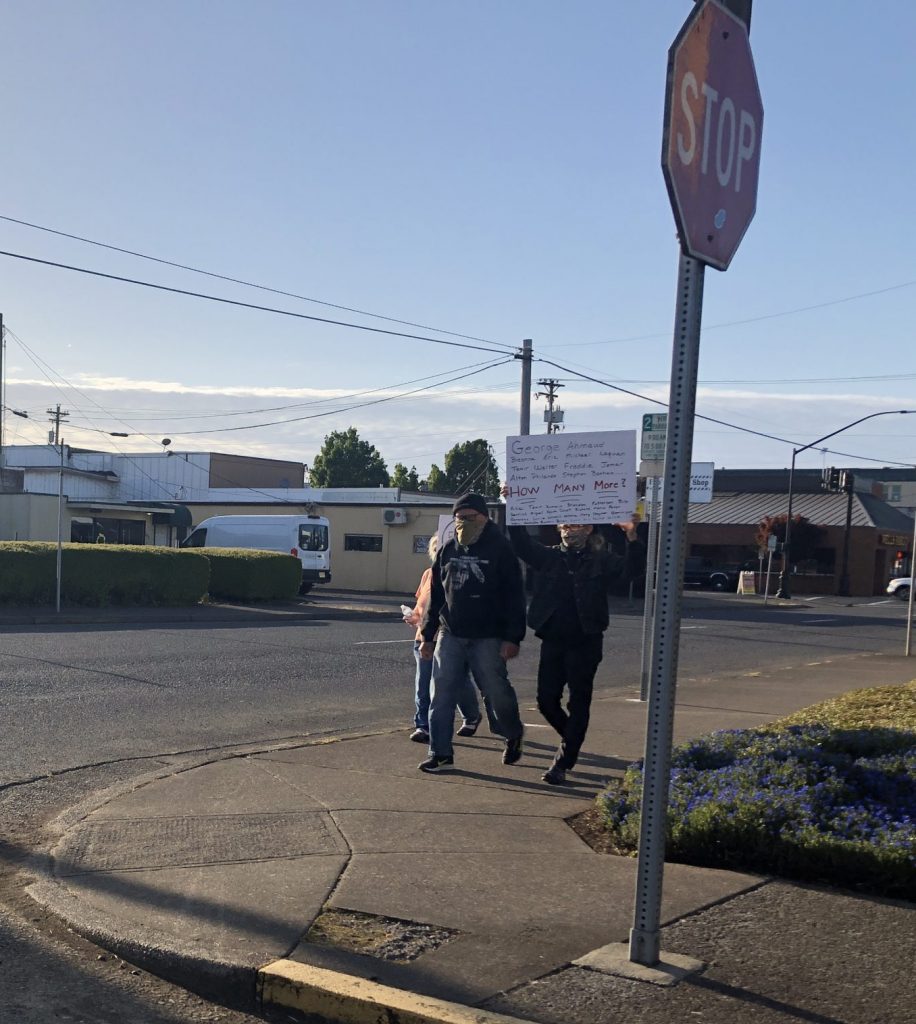 Other protests and demonstrations are planned for this weekend – Saturday Juen 6th there will be a gathering at the Sue H. Elmore park at Front St. and Hwy. 101. See below for more information.