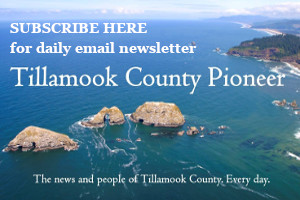 Today, long-term care residents and staff began receiving COVID-19 vaccinations under a statewide rollout plan that prioritizes Oregonians the pandemic disproportionally impacts.   
Older adults and people with underlying health conditions are more likely to suffer life-threatening health consequences if they contract the virus. Given that the virus is so contagious, the risks are particularly high for those who live in large group settings. Because of this, an estimated 22,425 vaccine doses are planned for nursing facilities, and as the rollout continues, additional doses will be allocated for assisted living and residential care facilities.
The Oregon Department of Human Services (ODHS) and Oregon Health Authority (OHA) are working with the U.S. Department of Health and Human Services' Pharmacy Partnership for Long-Term Care Program to implement the COVID-19 vaccine plan in Oregon. The plan calls for the pharmacy partners involved  ̶  Consonus Pharmacy, CVS and Walgreens  ̶  to set up on-site vaccination clinics at the state's long-term care facilities as well as smaller congregate care settings. Smaller settings include group homes for older adults, adults with disabilities and people with intellectual and developmental disabilities, as well as behavioral health residential care centers.
"We are full of hope that this vaccination program will reduce the suffering and hardship experienced by long-term care residents, staff and their families," said ODHS Director Fariborz Pakseresht. "While we are pleased with the speed at which the vaccination program is rolling out, it will take some time to reach all facilities. In the meantime, we must remain vigilant and continue strict infection control policies and practices."
CVS Pharmacy Manager, Cameron Schmitt, stands in front of Village Manor where a COVID-19 vaccination clinic was held December 21st.
Oregon reports 4,475 people vaccinated in first week of COVID-19 immunizations
OHA launches COVID-19 vaccine dashboard
OHA announced that 4,475 health care workers were vaccinated in the first week of the state's COVID-19 immunization program.
The data are part of a new public data dashboard showing the status of the state's COVID-19 vaccination effort.
The dashboard will provide daily updates on the number of people partially and fully vaccinated, along with key demographic information showing race, ethnicity, sex and age of everyone immunized.
The dashboard also shows information by county.
Right now, there is not enough vaccine to immunize everyone in the United States against COVID-19. Currently the only people prioritized to receive the vaccine are health care workers and people who live or work in long-term care facilities, such as skilled nursing facilities. The numbers in the dashboard reflect the total number of vaccines administered to date in Oregon, based on these populations.  See the statewide rollout plan here.

Stay home for the holidays
People in Oregon love having a reason to gather, and there's no better time of year to spend with loved ones than the winter holidays. We want to remind you that this year the safest activity is to stay home. If you are thinking of traveling, please consider the risk. The type of travel that is the lowest risk is traveling by car with only the people you live with.
If you do have to travel, here are some tips for increasing your safety:
If you can, travel alone by car, or only with people you live with.
Limit stops and wear a face covering when you do have to stop.
If you have to travel by airplane, train, ship, ferry, subway, taxi or ride share wear a face covering.
Keep six feet of physical distance between yourself and anyone you don't live with whenever possible.
Wash your hands often. Bring hand sanitizer with at least 60% alcohol in case there is no place to wash hands.
Stay in a separate room from others when you arrive at your destination.
Anyone who returns to Oregon or enters the state because of non-essential travel is urged to quarantine for 14 days after arrival and limit their interactions to the people they live with.
More information on traveling safely is available on the Centers for Disease Control and Prevention (CDC) website, and you can find Governor Brown's travel advisory here.
I tested negative, can I go out now?
If you test negative for COVID-19, it's still important to take precautions that keep yourself and others safe. Maintaining physical distancing, wearing a mask and avoiding large gatherings are critical. Because tests can provide a false negative result, if you are symptomatic or you have been in close contact with someone who has tested positive, you should continue to follow public health recommendations to stay home. This chart will help you understand your test results.
Testing is only one important way to stop the spread of COVID. It is still important for everyone to:
Wear masks.
Avoid large groups.
Stay at least six feet apart from people who you don't live with.
These are the best ways for us to keep ourselves and the ones we love safe. To find a testing site, click here or call 211.