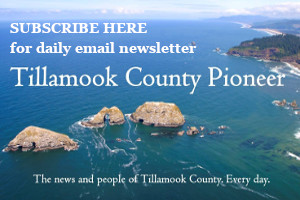 For the third year, the Love Coalition has brought together a variety of community partners to celebrate our community with a theme to "Make Love Known" – from a musical performance on Friday January 18th, to a community organization volunteer fair on Saturday January 19th to an art display and reception of local students' art and musical performances.
Start off the weekend by joining LaNicia Williams, Love Coalition founder, with a performance of her new show,
The Soul Experience on Friday, January 18th.
When Aretha Franklin died this summer, former president Barack Obama captured the Queen of Soul's eminence. "Nobody embodies more fully the connection between the African-American spiritual, the blues, R. & B., rock and roll—the way that hardship and sorrow were transformed into something full of beauty and vitality and hope," Obama wrote.
Franklin, along with other soul luminaries Marian Anderson and Mahalia Jackson will be central to a program on Friday, January 18th at The Hoffman Center in Manzanita, exploring the history of soul music and the black experience in America.
LaNicia Williams–who, like Franklin, learned to sing in church–will perform songs of these trailblazing women while also paying homage to her own upbringing.
The evening program, Friday January 18th, begins at 7 PM. It takes place at The Hoffman Center in Manzanita (594 Laneda Ave.). Tickets for the event are $20 per person.
To purchase tickets, visit http://www.coastalsoulnw.com/soulexperience and for more information call 425-243-3765.
You can also take part in the Manzanita Volunteer Fair on Saturday, Jan 19 from 10-3 at the Pine Grove Community House.
Think about what you love most about Manzanita, Nehalem and Wheeler. Is it beautiful green spaces? Year-round events? History? Musical performances? Arts & culture? With dozens of non-profits in and around the area, chances are good that the things you enjoy most about visiting or living here run on volunteer power.
If you are looking to contribute to any of our wonderful local volunteer-run organizations, then you are in luck: they need you!
The Manzanita Volunteer Fair is the perfect chance to meet some of our local volunteer-driven organizations, find out what they do, and find out how you can help. Meet with representatives from Cape Falcon Marine Reserve, the Rainy Day Network, Emergency Volunteer Corps of Nehalem Bay, Hoffman Center For The Arts, and many more!
No matter what your interests, there is a volunteer opportunity here just waiting for you. There's no better way to get to know this area where there are no strangers – only friends you haven't met yet! So whether you're a full-time or part-time resident, or just visit a few times a year, our community is always looking for folks to lend a hand and help enrich this place we all love.
For details as they develop, call or email the Manzanita Visitors Center at (503).812.5510 or info@exploremanzanita.com.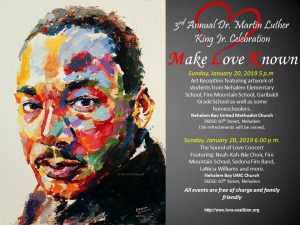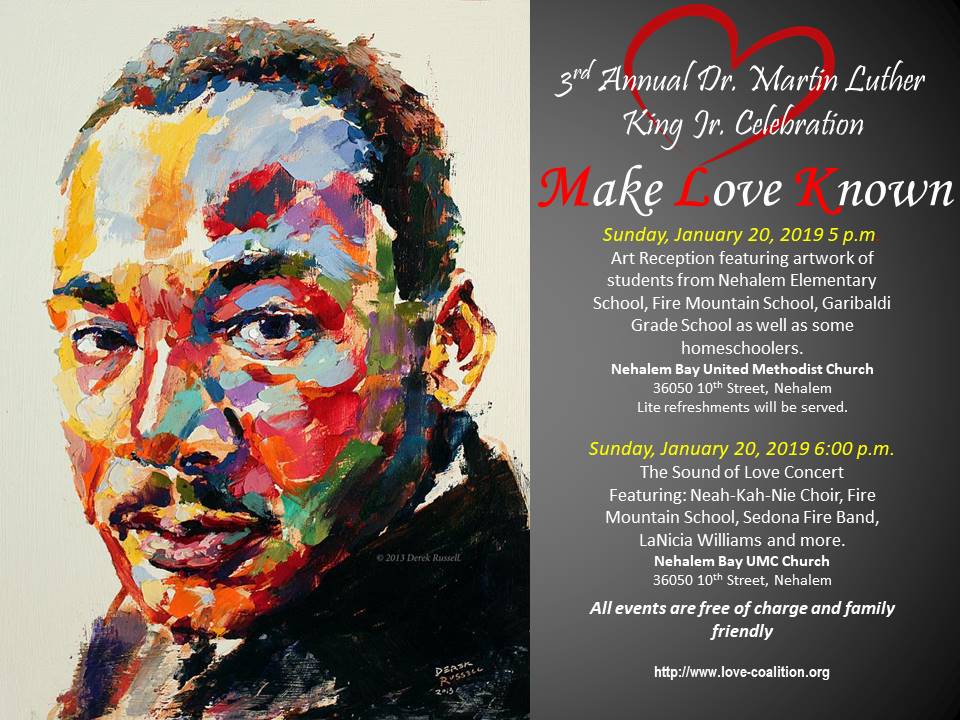 The Love Coalition invites you to join us for the 3rd annual Dr. Martin Luther King Jr. celebration honoring his message of love, hope and unity, January 20, 2019. The theme for this year is "Make Love Known!"
On Sunday, January 20th, join us at 5 pm for an art reception featuring artwork from students of Nehalem Elementary School, Fire Mountain School, Garibaldi Grade School as well as some homeschoolers. Light refreshments will be served.
At 6 pm, we will begin The Sound of Love featuring music and spoken word that illuminates the theme of how we can spread more love throughout the world, starting here on the North Oregon Coast. Performers include the Neah-Kah-Nie Choir, Fire Mountain School, The Sedona Fire Band, LaNicia Williams, Gary Seelig, Brandon Tigner, Cat Freshwater, and LinMarie DiCianni. Both events will be held at Nehalem Bay United Methodist Church, 36050 10th St., Nehalem, OR and are free to the public.
THANK YOU FOR HELPING US MAKE A POSITIVE IMPACT IN OUR COMMUNITY ONE HEART AT A TIME!