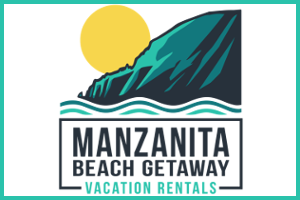 By Laura Swanson, editor Tillamook County Pioneer
The gardeners at Alder Creek Farm's Community Garden have busy for months.  Beginning in February, the gardeners are "coached" through seed starting and transplanting of the specially-selected vegetables by Community Garden Coordinator Karen Matthews.  The annual plant sale is the main fundraiser from the LNCT's community garden and was launched about 10 years ago when the community garden was just beginning.  "We had seed starting classes, and had overproduced for our garden area, so we decided we'd sell the leftovers to the general public," explained Matthews.  "We were sold out in a couple hours with folks wanting more.  The next year, we planned for the plant sale, and have been providing vegetables grown for our specific coastal climate to local gardeners ever since."
LNCT Community Garden Coordinator Karen Matthews oversees over 30 garden program participants.  She provides guidance, knowledge and expertise about the challenges of coastal vegetable garden – from seed starting and transplanting to tending the garden, composting and much more.
And local gardeners agree … the plant starts from the Alder Creek Farm plant sale are among the best performers in area gardens.  There are so many benefits from this plant sale – the abundant harvest come Fall, but also that the sale proceeds help the community garden to grow thousands of pounds of produce for the local food bank.  The last few years, the LNCT community garden has also provided vegetable plant starts to the food bank, which allows clients at the food bank to also grow their own vegetable gardens.
Mark your calendar for Saturday April 29th starting at 9 am to 1 pm at Alder Creek Farm off Underhill Lane in Nehalem for the source for LNCT's annual vegetable plant sale with everything to for a veggie garden. One of the favorites are the tomatoes.  "We've researched and utilize short season vegetables," said Matthews.  Tomato varieties include a rainbow of cherry tomatoes, slicing tomatoes such as Siletz, Stupice, Julietta, Romas and special heirloom varieties from the local seed swap, such as "Uncle Ron's".  There will be broccoli, squash, lettuce, basil, currants, artichokes, herbs and flowers. All plant varieties are selected to thrive in cool coastal gardens.
"The benefits of vegetable, fruit, herb and flower gardening cannot be underestimated," said Karen Matthews, LNCT Garden Coordinator. "Gardeners get the enjoyment of planting, tending, harvesting and consuming, and the gardens provide habitat for native birds and insects and pollinators of all kinds. We love inspiring our community to grow their own food and enjoy the beauty of a garden."  Now more than ever, a self sustainable nourishing garden is a key to health and well being. The garden grows more than edibles – it provides a connection to the community.  "This is a visible way to show how we as humans impact our environment," said Matthews.  "What we put in our gardens and yard, our actions, how we garden impacts the overall eco-system.  This is not a closed system, what we put in, ends up in our bays and rivers," she continued. "We can teach how to garden that nourishes each individual, our community and the environment."
In the past, the Alder Creek Farm plant sale has focused strictly on edible plants. This year will offer several types of native plants for sale as well. Plants for home landscapes that are easy care and low maintenance. "Native plants do more than please the eye" notes LNCT board member Nancy Chase, "they attract pollinators to your garden, are perfectly adapted to withstand our climate, and increase diversity of birds and insects." All of which, gives us a more robust ecosystem and, once established are lower maintenance because they have evolved over time to live in our specific climate. Perennials, shrubs and trees including Viola , Showy Milkweed, Salmonberry, Twinberry, Dogwood and Cascara to name a few will also be available.
The LNCT's annual plant sale Saturday April 29th from 9 am to 1 pm is a fundraiser for the Trust's Community Garden Program that grows food for the Food Bank, Senior Center and the Community Garden members. The Community Garden is beginning its 12th seasons of growing.  The program is accepting new members of the community who want to learn how to garden, and share in the bounty with fellow gardeners and the community.
To learn more about the Plant Sale or Community Garden program call 503-368-3203 or visit our website at www.nehalemtrust.org/alder-creek-farm/community-garden/