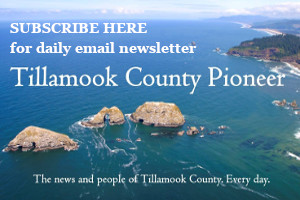 Manzanita, OR – In celebration of Earth Day 2023, the Lower Nehalem Community Trust (LNCT), in partnership with the City of Manzanita and Trailkeepers of Oregon, will host a volunteer stewardship event at Elk Meadows Park in Manzanita from 10am to 2pm on Saturday, April 22nd. The park is located at the West End of Neptune Way, which is accessible from Bayside Gardens Road. On-site parking is available in the gravel lot.
Participants will remove invasive species, nurture native plants, and do trail enhancements while celebrating our planet and community through collective action. This fun, family-friendly event will include a scavenger hunt for kids. Snacks and drinks will be provided, thanks to generous sponsorships from Manzanita's 1st Security Bank and US Bank. 
Participants are encouraged to bring water, gloves, and sun protection. Long sleeves, pants and sturdy shoes are recommended. Additional gloves will be available and tools will be provided. 
For more information and to RSVP, please contact Emily Akdedian, LNCT Education and Outreach Coordinator, at emilyakdedian@nehalemtrust.org or visit www.nehalemtrust.org/events.
The Lower Nehalem Community Trust is a non-profit organization protecting and stewarding land in the lower Nehalem watershed since 2002. Community donations support our work in land acquisition, restoration, and community education programs. For more information about LNCT visit https://www.nehalemtrust.org.