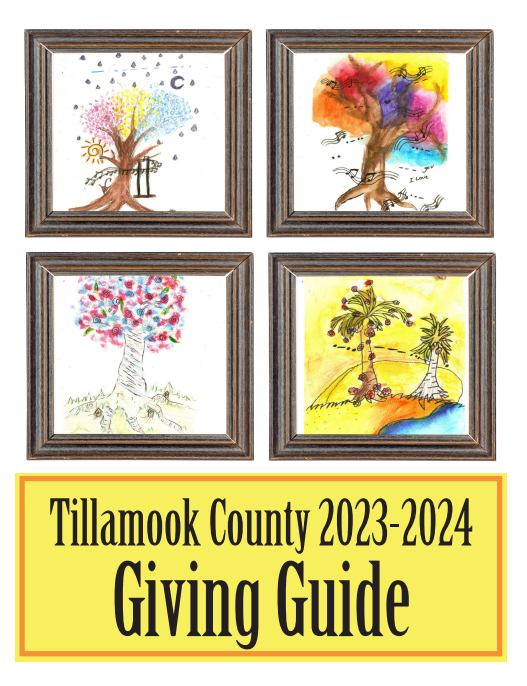 Wheeler, OR – Its back! After a year delay in 2021, the Biennial Nehalem Estuary Cleanup will happen on March 5th, 2022. Mark the date and register below. The event will be cohosted by the Lower Nehalem Community Trust (LNCT) and Lower Nehalem Watershed Council (LNWC). We are also reaching out to past partners with an opportunity to be involved.
This will be a day to make a lasting difference in our beautiful Nehalem River Estuary and our community! As an all ages and all abilities event, volunteers can help to set-up or take down, collect debris by boat or on foot, sort the collected materials, be involved in a children's activity, or participate in other ways. The Cleanup will begin with orientation at 7:30 am, and end about 4 pm in Wheeler, Oregon.
Do you want to be involved? Do you have a service or materials to donate? Do you have a boat and are you willing to shuttle people and debris? If so, please reach out.  Contact Ben with the Lower Nehalem Community Trust at ben@nehalemtrust.org or Zac with the Lower Nehalem Watershed Council at lnwc@nehalemtel.net.
What we will do: We will scatter by teams onto the Nehalem Estuary and clean up trash and litter. Each team will be assigned a different part of the shoreline within the Estuary. You will work with a team to collect materials during the morning low tide, then bring it in to be weighed and separated. We also will have gifts for volunteers, and something hot to eat as the teams return.
Where we will do it: We will gather at the Wheeler Waterfront Park Boat Ramp where we will provide the team leaders with orientation. We will bring the collected trash back to the same location when you are done collecting it.  Or, some teams will use different access points to bring bring their collected materials off the water, then bring it to the Park by truck or other means.
What to bring: Dress for changing weather. It may be warm or chilly, it may rain or not, it may be windy or calm, and you will be near or on the water. So please prepare for all possible conditions. If you are on a team that goes onto the water you will need to plan your safety equipment, such as life vests, whistles, or other safety needs.
COVID-19: Be prepared to protect yourself and others from Covid-19. Bring a mask or two with you, and wear one that covers both your mouth and nose whenever you gather in a group of 2 or more. When you go through the food line or interact with other volunteers you will be expected to have your mask on.
SAVE THE DATE!
Email us with any questions:  Lower Nehalem Community Trust – lnct@nehalemtrust.org  or  Lower Nehalem Watershed Council – lnwc@nehalemtel.net
>>>  FOLLOW THIS LINK TO REGISTER  <<<

LNCT protects and stewards natural wildlife habitat in the Nehalem region of the Oregon Coast.
For more information contact: Ben Pittenger at ben@nehalemtrust.org.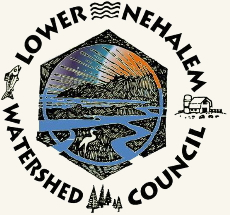 LNWC protects, preserves, and enhances the Nehalem River watershed through leadership,
cooperation and education. For more information contact: Zac Mallon at lnwc@nehalemtel.net.