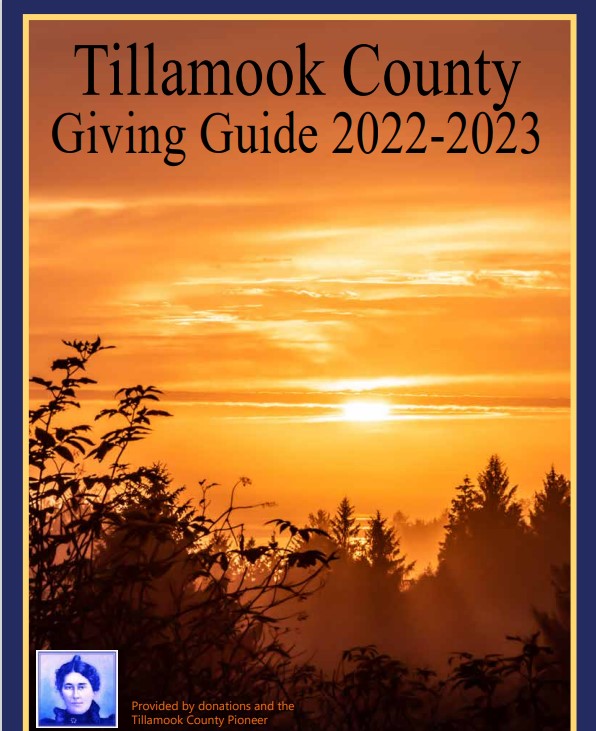 Wheeler, OR – Lower Nehalem Community Trust (LNCT) will hold a roadside cleanup on Earth Day, April 22, 2021 from 10:00 am to 12:30 pm. Parking and check-in will be located at the intersection of Highway 101 and Hemlock Street. Volunteers are invited and encouraged to attend.
LNCT has been assigned the stretch of Highway 101 from just south of Wheeler and north to the Nehalem River bridge as part of the Oregon Department of Transportation (ODOT) Adopt-A-Highway program. This portion of the highway runs along several of LNCT properties.  The signage provided by ODOT will promote LNCT's presence and stewardship commitment to part of its service area. The Earth Day event will be one of four annual cleanups required by ODOT in order to participate in the program. "We will remove trash that has accumulated over the winter before it washes into the wetlands or becomes hidden by new vegetation," says Ben Pittenger, LNCT Executive Director.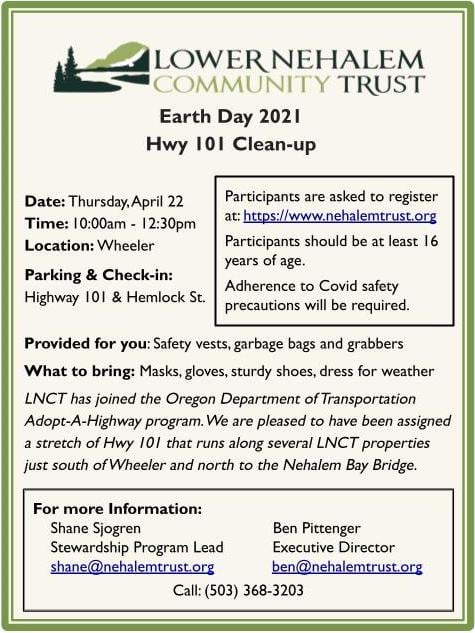 Individuals, families, and business groups are welcome to volunteer. Participants should be at least 16 years of age. All participants will be required to sign a waiver and release prior to participation. Covid-19 safety precautions will be enforced.  Family and household groups may work together, but otherwise participants must wear masks and stay at least 10 feet from each other. Participants are asked to register at https://www.nehalemtrust.org. Find the link on our home page under Earth Day Highway Cleanup.
ODOT and LNCT will provide safety vests, garbage bags and grabbers. Masks and gloves will be available, but you are encouraged to bring your own. Participants should wear sturdy shoes for walking on uneven surfaces and dress for a full range of coastal Oregon weather.
Lower Nehalem Community Trust, a non-profit organization, has been protecting and stewarding land in the lower Nehalem watershed since 2002.  Community donations support our work in land acquisition, restoration projects, and community education programs. For more information about LNCT call 503-368-3203 or visit https://www.nehalemtrust.org.